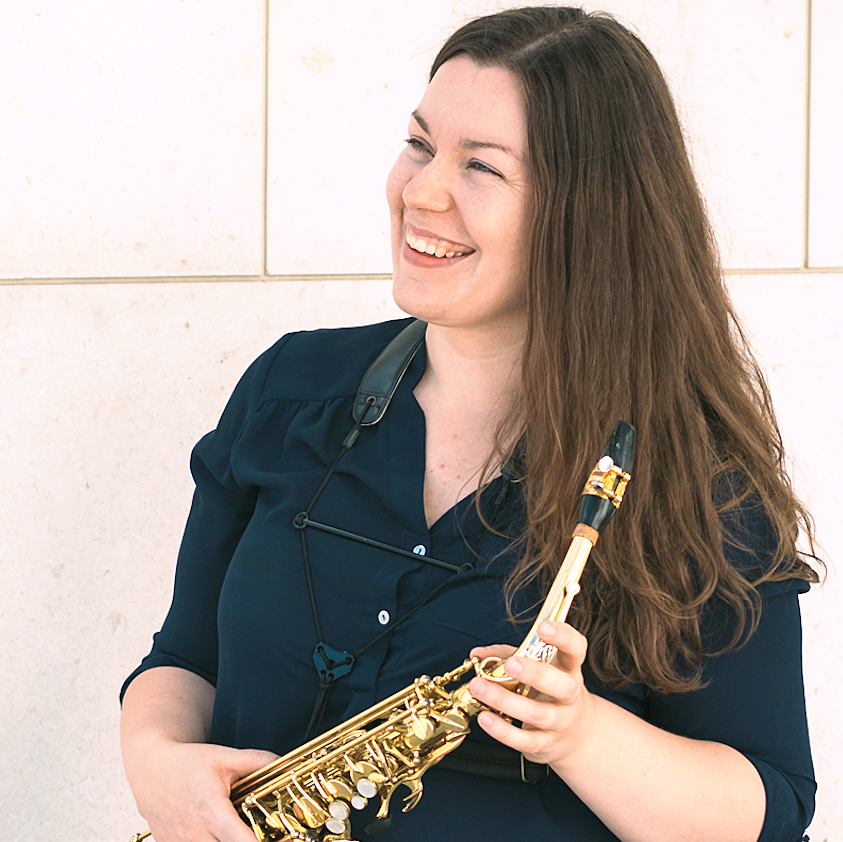 ---
Dr. Jennifer Blackwell
Assistant Professor of Music
---
Dr. Jennifer Blackwell is a Canadian music educator, music researcher, and saxophonist, serving as Assistant Professor of Instrumental Music Education at the University of Hawai'i, Mānoa. She has presented research-based and practitioners sessions at the NAfME Music Research and Teacher Education National Conference, the Desert Skies Symposium on Research in Music Education, the Association for Popular Music Education National Conference, the College Music Society Great Lakes Chapter Conference, the Canadian New Music Network Forum, the Michigan Music Conference, the Ontario Music Educators' Association Conference, and the Canadian Conference for Music Education, among others. She has published articles in the Journal of Research in Music Education, Journal of Music Teacher Education, Journal of Research in Music Performance, The Saxophone Symposium, Gender, Education, Music and Society, and Canadian Music Educator. Her research interests include applied music teaching expertise (from behavioral, cognitive, social, cultural, and affective perspectives), music performance expertise, applications of authentic context learning paradigms, and teacher training. Jennifer also serves as the editor of the North American Saxophone Alliance's scholarly publication, The Saxophone Symposium.
As an active performer and advocate for new music, Dr. Blackwell has commissioned or premiered over 30 new works for saxophone, frequently collaborating with emerging and established composers. She has been selected to perform at numerous North American Saxophone Alliance Conferences, most recently the 2018 Biennial Conference held at the University of Cincinnati College-Conservatory of Music. Her teachers include Barry Usher, Bobbi Thompson, Ryan Fraser, Marie Johnson (clarinet), John Nichol, Tom Walsh, and Otis Murphy.
As an educator, Jennifer has worked extensively as a woodwind studio teacher and ensemble director in both Canada and the United States, working with students aged 10-85 in a variety of settings including middle school, high school, community ensembles, and universities. She is an active woodwind clinician in both Canada and the United States, and she continues to teach high school aged students at the Indiana University Summer Saxophone Academy.
Jennifer holds a bachelor's degree in music education (University of Western Ontario), master's degrees in music education and saxophone performance (Central Michigan University), and a PhD in Music Education (Jacobs School of Music, Indiana University).