Hear the
Voices of Aloha

!


¡España! – June 2018
More about the
Voices of Aloha
Our Story
The Voices of Aloha share the spirit of aloha with audiences around the world as singing ambassadors for The University of Hawai'i, the great state of Hawai'i, and of Hawai'i and America's rich choral legacy.
Founded in 2013 by Dr. Miguel Ángel Felipe, UH's director of choral activities, the Voices of Aloha (VoA) hail from Honolulu, O'ahu, Hawai'i, the world's most remote population center. The ensemble includes current and former students of the university's premiere choral ensemble, Chamber Singers. Our university, known locally as UH Mānoa, is the flagship institution of a 10-campus, 51,000-student public university with campuses on six of the eight Hawaiian islands.
Our inaugural trip left our shores in June 2014 for the Philippine islands where many in Hawai'i trace their own family trees. The tour visited Manila, Los Baños, and Cebu City in a 10-day tour that included concerts, school visits, and exchanges with local choirs. The tour was a fantastic success and restored the tradition of choral touring at UH.
In 2016, the VoA traveled even further to North America. The tour, known as "Montréal to Manhattan," visited one Canadian province and five American states in a 13-day whirlwind tour. Singers performed in Montréal's Basilica de Notre Dame; historic Portland, Maine; famed Harvard Square; and Trinity Wall Street in New York City.
Ambitions continue and, in 2018, the Voices of Aloha travel to Spain for a 16-day trip from Madrid to Barcelona, including numerous smaller towns, unique exchanges, and public events. In the first-ever UH choral ensemble to visit Europe, VoA looks forward to further sharing the aloha spirit with the world!
Nuestra historia
The Voices of Aloha comparte el espíritu de aloha con el público de todo el mundo como embajadores de canto de la Universidad de Hawai, el gran estado de Hawai, y del rico legado coral de Hawai y América.
Fundado en 2013 por el Dr. Miguel Ángel Felipe, director de actividades corales de UH, Voices of Aloha (VoA) proviene de Honolulu, O'ahu, Hawai'i, el centro de población más remoto del mundo. El conjunto incluye a estudiantes actuales y antiguos del conjunto coral principal de la universidad, Chamber Singers. Nuestra universidad, conocida localmente como UH Mānoa, es la institución insignia de una universidad pública de 10 campus y 51,000 estudiantes con campus en seis de las ocho islas Hawaianas.
Nuestro viaje inaugural salió de nuestras costas en junio de 2014 para las islas Filipinas, donde muchos en Hawai trazan sus propios árboles genealógicos. La gira visitó Manila, Los Baños, y la ciudad de Cebú en una gira de 10 días que incluyó conciertos, visitas escolares e intercambios con coros locales. La gira fue un éxito fantástico y restauró la tradición de la gira coral en UH.
En 2016, VoA viajó incluso más lejos a América del Norte. La gira, conocida como "Montreal to Manhattan," visitó una provincia canadiense y cinco estados de Los Estados Unidos en una gira de 13 días. Los coristas actuaron en la Basílica de Notre Dame de Montreal; histórico Portland, Maine; la famosa Harvard Square; y Trinity Wall Street en la ciudad de Nueva York.
La aventura continúa y, en 2018, las Voces de Aloha visitará a España por 16 días desde Madrid y Castilla León a Barcelona. Cantará en numerosas ciudades más pequeñas, participará en intercambios únicos y en eventos públicos. Es el primer conjunto coral UH que visita Europa, ¡VoA espera compartir aún más el espíritu aloha con el mundo!
The Singers
Averilee Adkins
Alex Bachwich
Elizabeth Baker
Christopher Behic
Eleanor Bennett-White
Brittany Bergaman
Morgan Bernat
Haley Briggles
Miguel V. Cadoy, III
Gabriel Choy
Cheré M. Costales
Jaime Craycroft
Mai Gochenouer
William Jordan Y. Goto
Jenna Han
Nicole Huffman
Bryce-William Irvine
Taylor Rei Ishida
Geoffrey Nalua Satoshi Kahapea
Jason Nomura
Jerilyn Kylie Ornellas
Jessiaca Ornellas
Jonathon-Michael Palompo
Megann Ho'opilikeolamaikalanimekealoha Salā
Aaron Joseph Ikaika Scholtz
Audria Stephens
David J. Webb
Jeremy M. Wong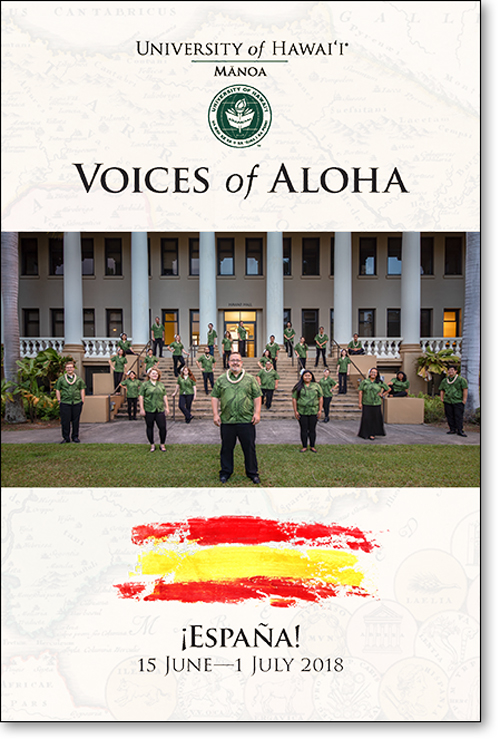 VoA 2018: ¡España!
Download our 2018 VoA Tour Booklet.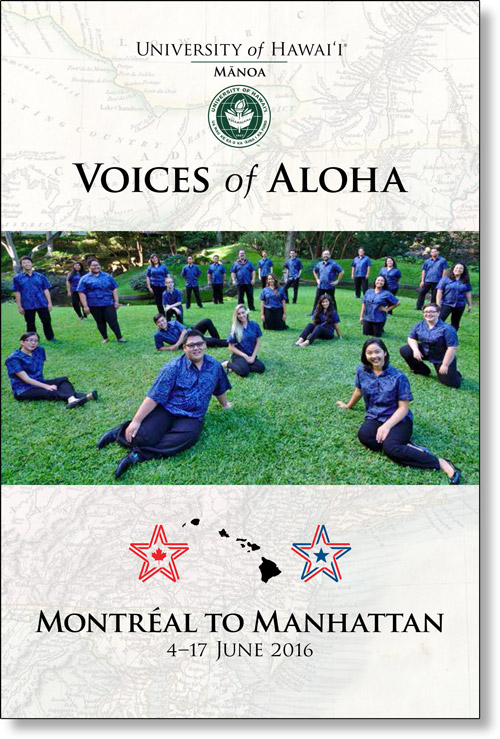 VoA 2016: Montréal to Manhattan
Download our 2016 VoA Tour Booklet.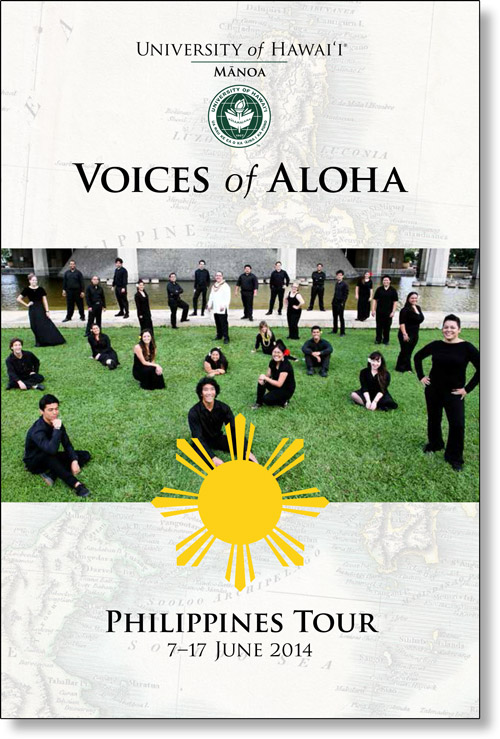 VoA 2014: Philippines
Download our 2014 VoA Tour Booklet.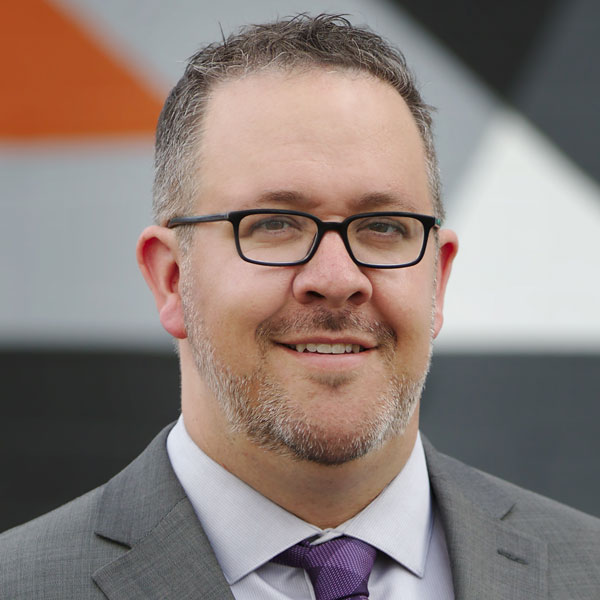 Miguel Felipe
Conductor
Dr. Miguel Ángel Felipe is associate professor and director of choral activities at the University of Hawai'i at Mānoa in Honolulu. Felipe is active across the US and in Asia, South America, and Europe as conductor, teacher, clinician, workshop leader, and adjudicator. Upcoming and recent engagements include leading choirs in the Spain, Brazil, and Hawai'i; presenting masterclasses in Sweden, Singapore, and Pennsylvania; and adjudicating choirs in Indonesia, Germany, and Arizona. Felipe is national vice president of the National Collegiate Choral Organization and serves as vice/past president of the Hawai'i ACDA.
---
El Dr. Miguel Ángel Felipe es profesor asociado y director de actividades corales en la Universidad de Hawai'i en Mānoa en Honolulu. El Dr. Felipe está actualmente trabajando en los Estados Unidos y en Asia, América del Sur y Europa como director de orquesta, docente, clínico, líder de taller y adjudicador. Los próximos y recientes compromisos incluyen dirigir coros en España, Brasil y Hawai'i; presentando clases magistrales en Suecia, Singapur y Pensilvania; y la adjudicación de coros en Indonesia, Alemania y Arizona. El Dr. Felipe es vicepresidente nacional de la Organización Nacional de Coros Universitarios así como también vicepresidente y ex-presidente de Hawai'i ACDA.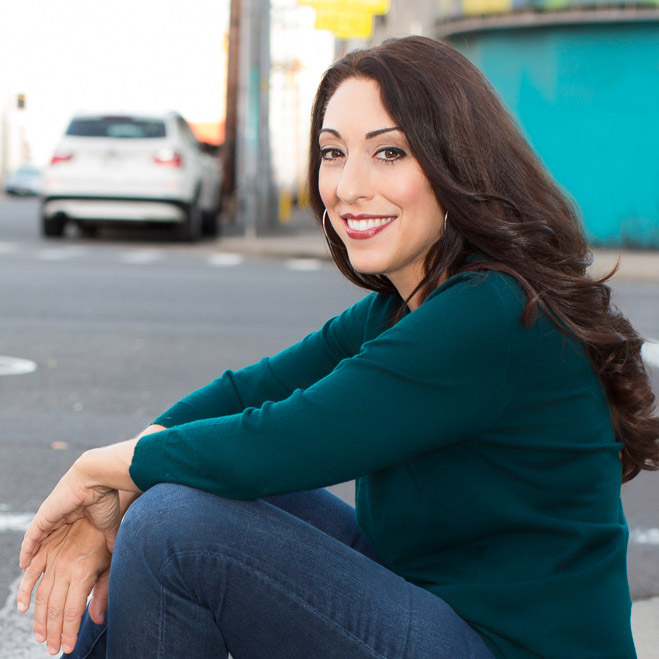 Maya Hoover
Mezzo-Soprano
Mezzo-soprano Maya Hoover has appeared on the concert, opera, and recital stage throughout the United States, Europe, Latin America, and China. She has performed regularly with pianist José Meléndez for two decades in innovative programs frequently highlighting Latin American, Spanish, and other outstanding lesser-known works. She holds degrees from Indiana University, Westminster Choir College, and Binghamton University, and is the primary author and editor of Guide to the Latin American Art Song Repertoire: An Annotated Catalog of Twentieth-Century Art Songs for Voice and Piano (Indiana University Press, 2010). She is professor of music and head of the voice area at the University of Hawai'i at Mānoa.
---
La mezzo-soprano Maya Hoover ha aparecido en conciertos, óperas, y recitales en Estados Unidos, Europa, América Latina y China. Se ha presentado regularmente con el pianista José Meléndez durante dos décadas en programas innovadores que destacan con frecuencia obras latinoamericanas, españolas, y otras obras menos conocidas y destacadas. Tiene títulos de Indiana University, Westminster Choir College, y Binghamton University, y es la autora principal y editora de Guide to the Latin American Art Song Repertoire: un catálogo anotado de canciones de arte del siglo XX para voz y piano (Indiana University Press, 2010). Es profesora de música y directora del departamento de voz de la Universidad de Hawai'i en Mānoa.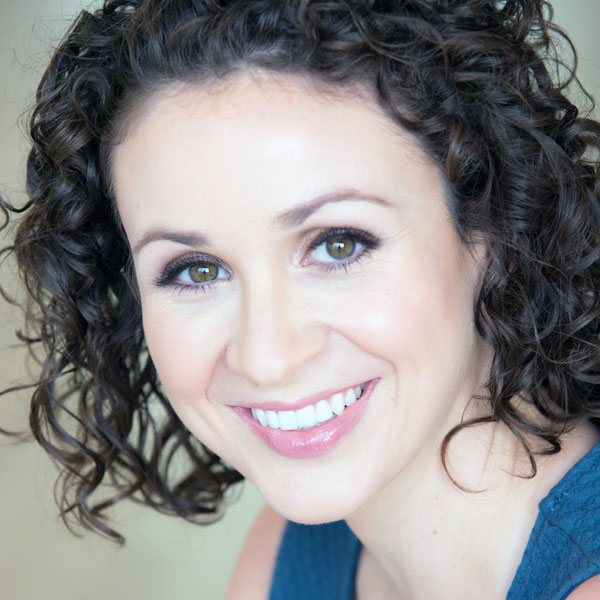 Martina Bingham
Soprano
Martina Bingham is a lecturer in voice at the University of Hawai'i at Mānoa. She is an accomplished singer, voice teacher, and researcher. Bingham is a coloratura soprano with recent and upcoming roles and concerts in Honolulu, and was featured as a faculty soloist on the 2014 Philippines tour with the Voices of Aloha. She is committed to teaching fact-based, functional voice lessons to singers of various styles. Her current research explores therapeutic singing through collaboration with music therapists and caregivers. Bingham holds degrees from Shenandoah University, Westminster Choir College, and the University of Hawai'i at Mānoa. She is also a part of the voice faculty at the Punahou Music School.
---
Martina Bingham es profesora de voz en la Universidad de Hawái en Mānoa. Ella es una cantante consumada, profesora de voz e investigadora. Bingham es una soprano de coloratura que desempeña papeles en conciertos recientes y próximos en Honolulu. Ella fue presentada como solista de la facultad en la gira de 2014 en Filipinas con Voices of Aloha. Ella se compromete a enseñar lecciones de voz funcionales y basadas en hechos a cantantes de varios estilos. Su investigación actual explora el canto terapéutico a través de la colaboración con musicoterapeutas. Bingham completó recientemente un doctorado en pedagogía de la voz de la Universidad de Shenandoah (Winchester, Virginia), y tiene licenciaturas de Westminster Choir College (Universidad de Princeton, Princeton, New Jersey) y la Universidad de Hawái en Mānoa. Ella también es parte de la facultad de voz en Punahou Music School.
Ensemble Photo A
@ UH Mānoa's Japanese Garden
JPEG, — Mb
May 19, 2018
Photo Credit: Aaron Gould
Overhead, in grass
JPEG, 8.1 Mb
May 19, 2018
Photo Credit: Aaron Gould
Ensemble Photo C
@ UH Mānoa's Hawai'i Hall
JPEG, — Mb
May 19, 2018
Photo Credit: Aaron Gould