Lyon Arboretum is a research unit of the University of Hawai'i at Mānoa and a public arboretum and botanical garden. It boasts beautiful views of lush rainforest gardens and stunning mountain backdrops.
The Arboretum's grounds and Visitors Center facilities are available on a limited basis for photo and video shoots, meetings, workshops, weddings and other private events.
Reservations must be made in advance – please see below for our policies and booking information.
Facility Rental
The Arboretum has 2 moderately sized multipurpose rooms in the Visitors Center available for rental.  Advance reservations are required.
This policy sets forth the conditions under which such requests will be considered:
Because of limited indoor space, only smaller groups (up to 50 participants, including service providers) will be considered for events held indoors. Larger groups may be considered for events held exclusively outdoors in the gardens.
Special events can in no way interfere with Arboretum events, activities or scheduled programs.
No Lyon Arboretum staff are available to provide assistance for events.
The total number of vehicles parked on site is limited to 12 vehicles or less, unless special arrangements are made in advance.
Facility Rental Fees begin at $500.00, based on facilities required and the length of time involved for the event, event set up and event cleanup.
Private Usage of the Grounds
Specific garden areas of the Arboretum may be available for your private event. However, please keep in mind that the Arboretum is open to the public Monday through Friday from 9AM-3PM. Due to our public nature, we do not restrict or close areas on our grounds for private events, therefore other visitors may pass through or near outdoor events in progress.
Photography and Videography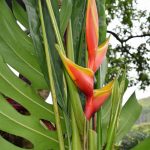 Arrangements must be made in advance for ALL commercial and event photography and filming. This includes but is not limited to: wedding, engagement, graduation, portrait and other commercial shoots. Fees vary.
Parking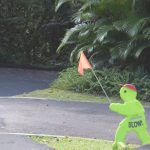 The Arboretum has a limited number of parking spaces onsite. Event participants should be prepared to carpool or arrange van or bus transportation, and may only use parking spaces reserved specifically for the event.
Inclement Weather and Mosquito Advisory
The Arboretum receives an average of 165" of rainfall annually, one of the highest areas of precipitation on O'ahu (this is why it is so beautiful!). We cannot guarantee favorable weather conditions for an event or shoot. It is advised that event planners and photographers/videographers prepare a contingency plan for rain, wind and mosquitoes.
Information and Booking
For more information or to schedule a private event or commercial photography or videography shoot, please contact Clancy Ako, Facilities Manager, cako3@hawaii.edu, 808-348-1755.