Lyon Arboretum's Grounds & Collections Department has been awarded (BGCI/GGI/2020/23) funds from the Global Genome Initiative (GGI) Award Program!
This GGI award program is made possible by the United States Botanic Garden (USBG) and Botanic Gardens Conservation International.
The GGI program is spearheaded by the Smithsonian Institution in collaboration with partner organizations worldwide. The initiative is a collaborative science-based project to preserve Earth's genomic biodiversity in repositories around the world and make this resource available to all researchers.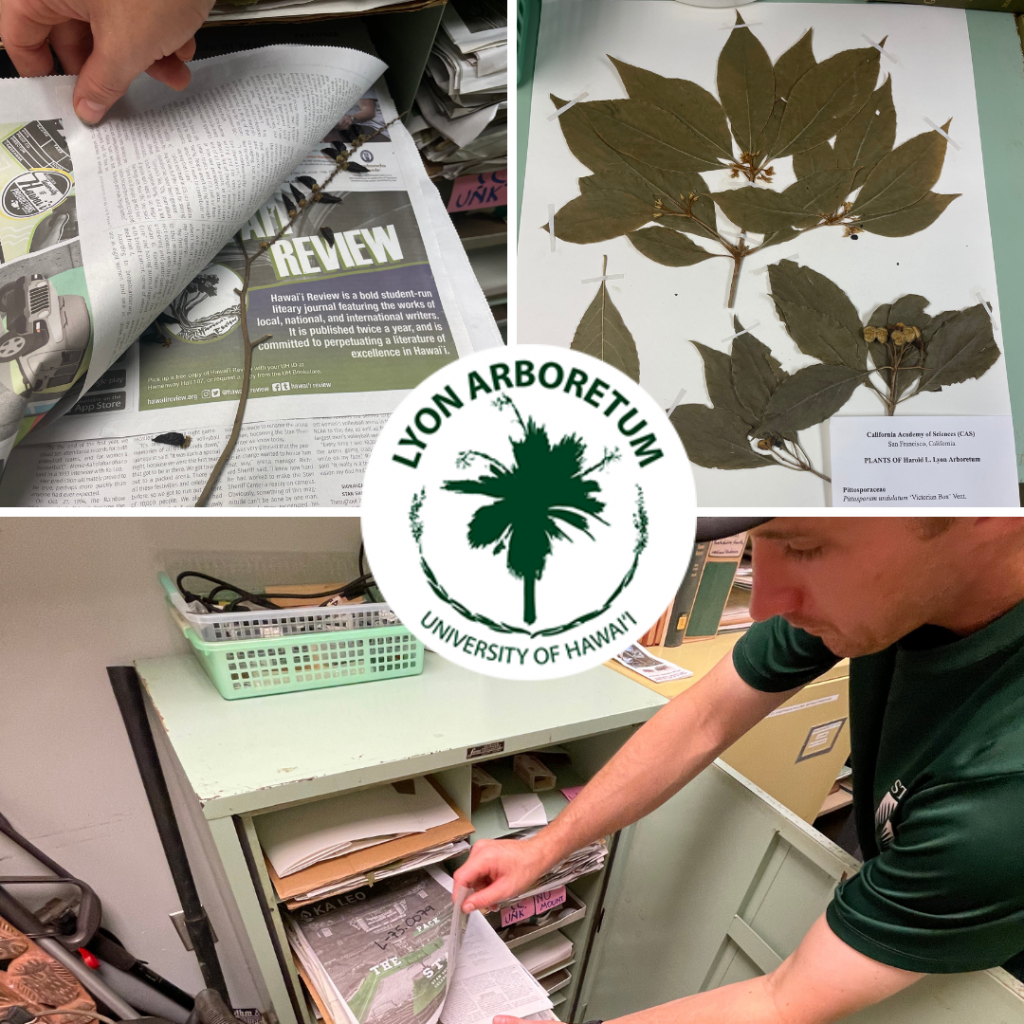 In this period often touted as the sixth mass extinction, it is important to document and preserve biodiversity. By the end of this year, the program hopes to capture half of the world's genomic biodiversity.
The Arboretum was selected as an awardee due to our extensive Living Collection and specialization in palms.
This award has helped us purchase items that will aid in the documentation of our Living Collection, and provide high-quality material for DNA extraction to this program. Items purchased include a DSLR camera and photo stand to photograph specimens, a freezer to store leaf material for DNA extraction, and plant pressing/mounting materials essential for generating herbarium vouchers.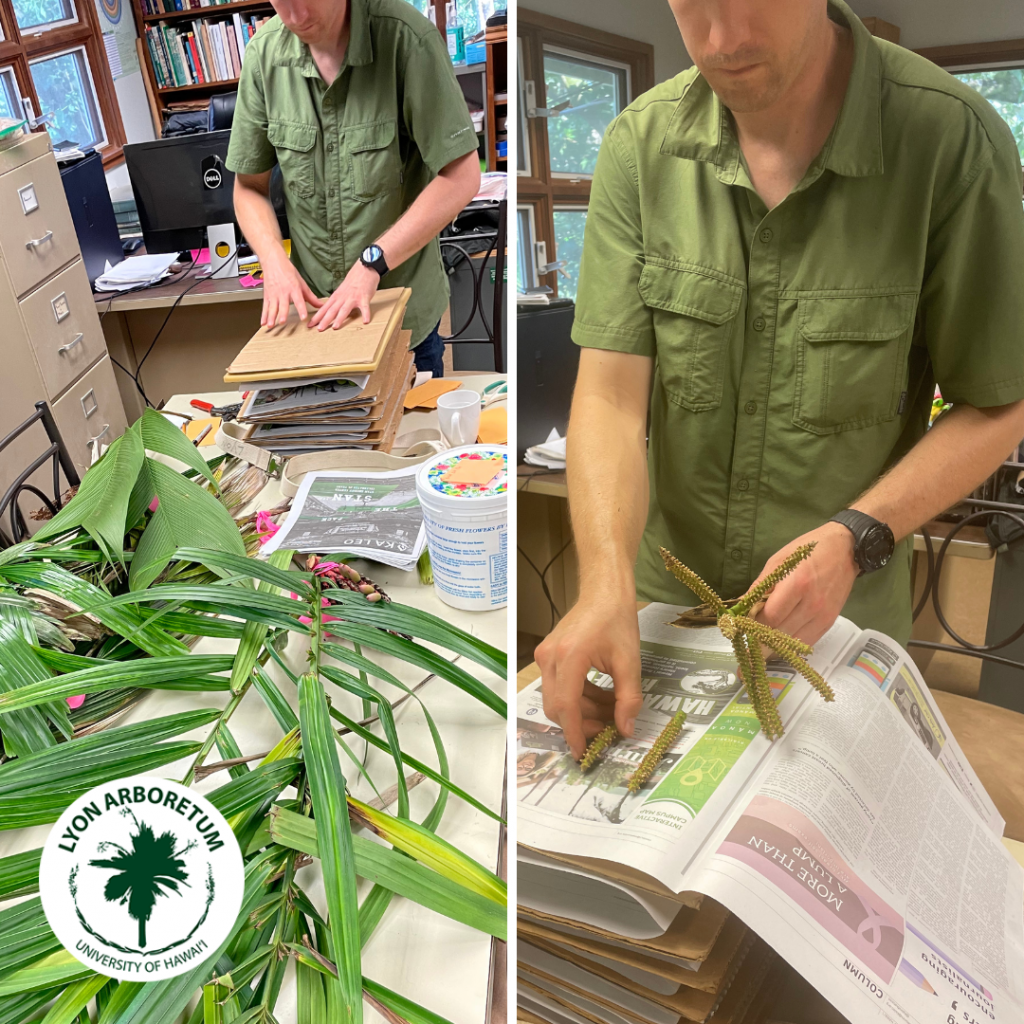 If you would like to help with this project, we offer a weekly volunteer opportunity with the Grounds & Collections Department Wednesday mornings from 8 am to 12 pm. Volunteers will help with field collections, data entry, and specimen mounting. To apply, visit our Volunteer page.