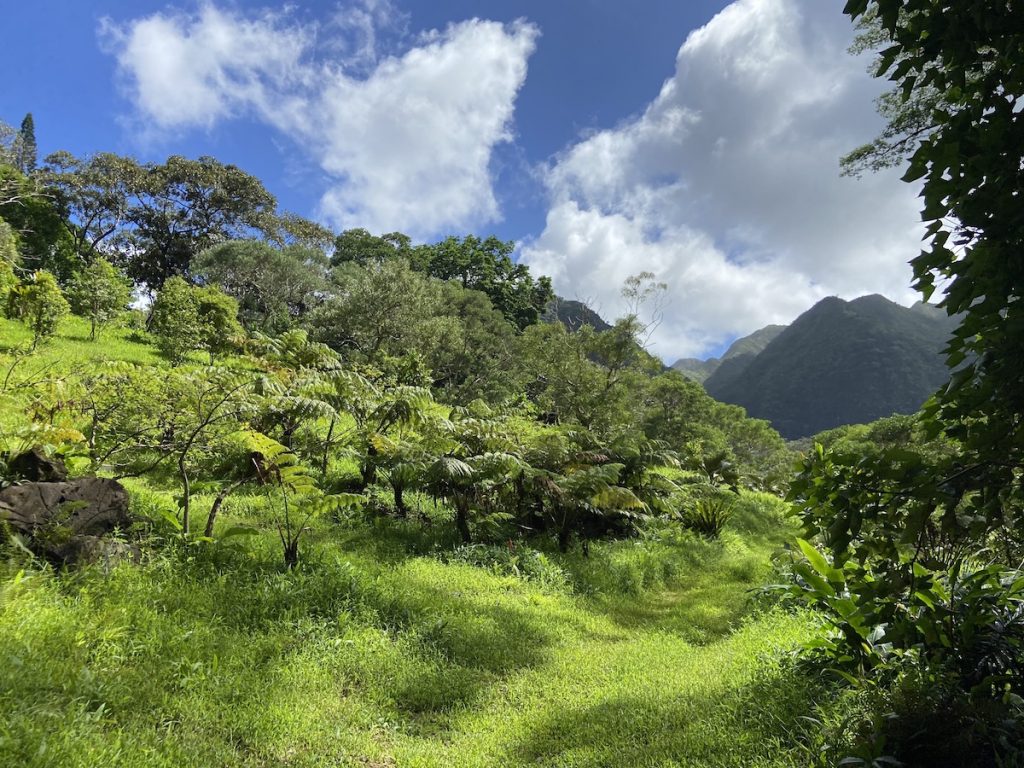 Hawaiʻi Magazine has an article about visiting the Arboretum entitled, "Get Lost at Lyon Arboretum in Mānoa." Check it out!
It's almost 11 a.m. and my friend and I don't have much time to find out way back to the entrance of the Harold L. Lyon Arboretum in Mānoa.
This 200-acre botanical garden, founded in 1918 and run by the University of Hawaiʻi, recently reopened to the public for two-hour visits. And we're getting really close to that time limit—and far from the parking lot.
It's not that we're lost, per se. It's actually that we need more time to explore this expansive garden, nestled under the Koʻolau Mountains in this lush valley, which gets about 165 inches of rain a year. Because of its location, the arboretum is able to cultivate an enormous diversity of plants, from bromeliads to heliconia to the largest palm collection found in any botanical garden. Its world-class collection features more than 6,000 tropical and sub-tropical plant species, including 1,400 plant species native to the Hawaiian Islands.