Nature Camp: Spring 2020
Update: We have reached full enrollment for this year's Spring Nature Camp. Mahalo to everyone for your interest!
The Lyon Arboretum Education Department would like to invite your children to join us to learn, explore, and create in the Mānoa rainforest!
This session our theme is "SPRING into Science."
The week will feature outdoor explorations, science investigations, and behind-the-scenes tours at Lyon. Camp participants will do activities including, but not limited to, informal science, hiking the grounds, nature-based arts&craft projects, and kokua within our Children's Garden. The week takes advantage of Lyon's vast plant collection, conservation efforts, and other features that are unique to Lyon Arboretum.
We hope that the experiences your child has at Nature Camp help to foster a positive relationship with the environment and foster the idea of themselves as land stewards. It promises to be a week of fun-filled learning that your child will always remember!
When: March 16—March 20 (Monday-Friday) from 8:30am*—2:30pm.
*Children may be dropped off no earlier than 8:00am each morning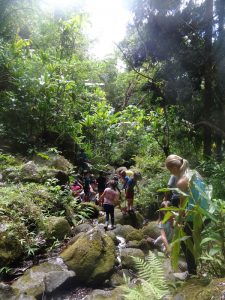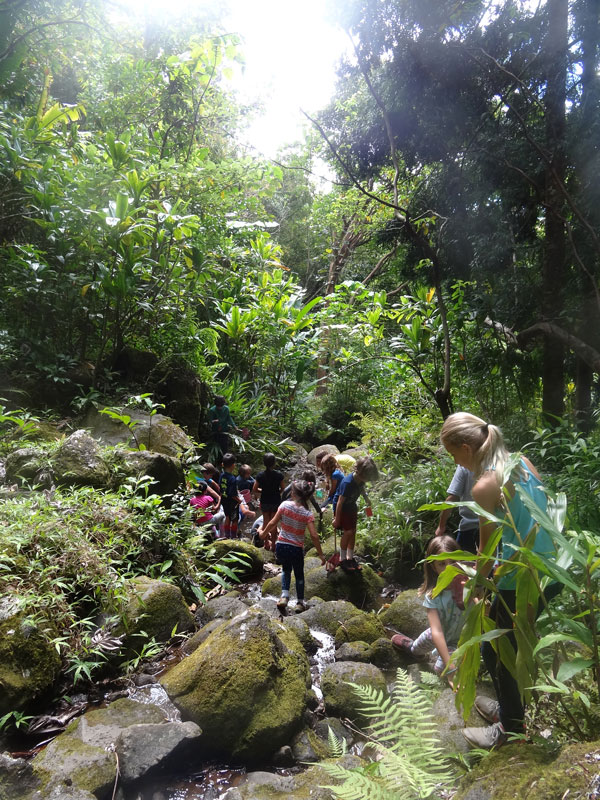 Who: This camp session is open to children in grades K-6 who are physically able to participate in outdoor activities for up to an hour at a time and revel in participating in activities regardless of the elements (Sun? Rain? Mosquitoes? Mud? No problem!). Camp participants are expected to be able to take direction and follow guidance from the Lyon Education Staff and constructively and safely work together in large or small groups, with up to 19 other children of varying ages and backgrounds.
Cost: The camp cost is $250 for the week (Monday-Friday). No partial payments or discounts.
Registration opens February 12, 2020. We will not accept attempts to register made before this date. To prepare, you can download and fill out our education form (below).
Registration Deadline: March 11, 2020 is the deadline to register. Spaces are limited so call early to reserve your spot!
How to Register
1. Call the Business Office at 988-0456 no later than March 11 to reserve your spot and make your payment.
2. Complete and email the Children's Registration Form (click to open) to educationlyonarboretum@gmail.com also by March 11. Your registration will not be complete until your child's form is received.
3. We will be sending out an informational letter a few days prior to the start of camp, which will include drop-off/pickup information, a camp packing list, tax information, and other details. If you don't receive it prior to camp, please contact us.
Questions? Call or email the Education Department at 988-0461 or educationlyonarboretum@gmail.com.