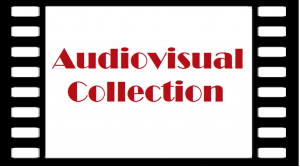 Dedicated on January 23, 1987, the Harry C. & Nee-Chang Wong Audiovisual Center was made possible through a generous gift from the Harry C. & Nee-Chang Wong Foundation. Their continued generosity has made it possible for the Wong Audiovisual Center to keep up with technological developments in the area of media and to provide resources and equipment for student and faculty use.
The Wong Audiovisual Center is the principal audiovisual collection for the University of Hawaiʻi at Mānoa Libraries. The collection includes foreign and domestic educational, documentary, and feature films in various languages and cultures. The collection provides a variety of formats including videotapes, DVD, laserdiscs, and streaming files. Old formats such as 16mm film and film strips are available by appointment only.
The Wong Audiovisual Center has one of the best collections on Hawaiʻi and the Pacific Islands including Asian Americans, Asia, art, architecture and the performing arts. Special attention is given to taping off-air of locally produced programs about Hawaiʻi as well as acquiring, reformatting and preserving materials.