The John Troup Moir Jr. & Gertrude M.F. Moir Archives Reading Room
---
---
The Archives Reading Room is dedicated to and named for John Troup Moir, Jr., and Gertrude M.F. Moir who inspired their family to generously support the room's modernization and to fund the archival arrangement and description of the Hawaiʻi War Records Depository (HWRD), a rich collection of material about Hawaiʻi during World War II, used by many researchers in the reading room.
The Reading Room can now be used for sophisticated multimedia presentations, with a new audio system and digital projector and screen. The lighting system has been upgraded to allow for a variety of illumination configurations.
The staff of the Archives & Manuscript Department is grateful to the John and Gertrude Moir, Jr. Estate for its support and to the students, scholars and researchers who use the historical resources in our collections.
The Archives & Manuscripts Department contains the University of Hawaiʻi Archives as well as a wealth of other manuscript collections. In addition to the HWRD, other collections of significance include the Japanese American Veterans Collection, Hawaiʻi Congressional Papers Collection, and records of the Institute of Pacific Relations.
---
---
About John Troup Moir, Jr.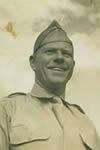 John Troup Moir, Jr. was born in 1894 in Onomea on the Island of Hawaiʻi. His father was a Hilo businessman, chairman of the Hawaiʻi County Board of Supervisors, and Commissioner of the Dept. of Public Instruction. Moir was educated at Punahou School and Cornell University. He married Gertrude Mae Fisher in 1916 and had two children, John Troup III and Mildred Mae (Mrs. George Gros Mason).
Moir had a long career with several of Hawaiʻi's sugar companies on Maui and Kauaʻi (1916-1952). He was heavily involved in civic life on both islands, being founder, chairman, president, trustee or member of many business, cultural, historical and social organizations.
During World War II, aside from his professional duties, Moir contributed greatly to civilian defense on Maui. He was a Lt. Col. In the 1st Battalion, Maui Volunteer Defense Forces and a few of his responsibilities included: planning and building observation posts and their mechanical devices; serving as Chairman of the Lahaina District Provisional Police; and contributing as member of the Major Disaster Council, Maui Civil Defense and Alien Internment Hearing Board. He was awarded an Expert Rifleman's Badge and two Meritorious Service Ribbon Citations.
About Gertrude M.F. Moir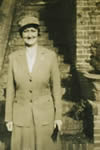 Gertrude M.F. Moir was born in Philadelphia in 1896 and was educated there in music and art. She met her future husband while attending Cornell University. After earning an MEd degree at the University of Hawaiʻi in 1945, Mrs. Moir was a teacher, then Principal at Honokohua School (1953-1957) and ʻIao School (1957-1961) on Maui. She was also a painter whose works sold at galleries in Hawaiʻi and on the Mainland and appeared in local and national publications. Some are in the 1979 book Hawaiʻi's Flowers, which can be found in this library's Hawaiian Collection (SB407 .M84).
Mrs. Moir was a member of many educational, cultural, historical and social organizations on Maui and in the state and was a co-founder of the Maui County Library. She was a delegate to the White House Education Conference on Counseling and to Indonesia's Cultural Program at the Asian-African Conference in 1965. She participated in the U.S. People-to-People Program that sent 100,000 books to Western Samoa and she was a guest at that country's independence celebration in 1962.
During World War II, Mrs. Moir served in many capacities. She was a member of: the committee on planning and manning observations stations; the evacuation planning committee; and the Honolulu survey for the Office of Price Administration. She was a first aid instructor for The American Red Cross (1941-1945) and her MEd thesis at the University of Hawaiʻi resulted in the standardization of American Red Cross first aid tests. A copy of the thesis is in this library's Hawaiian Collection (HAWN LB5 .H3 no.78.)