In light of the University's coronavirus transmission prevention measures, the Video Shorts Competition is postponed until further notice.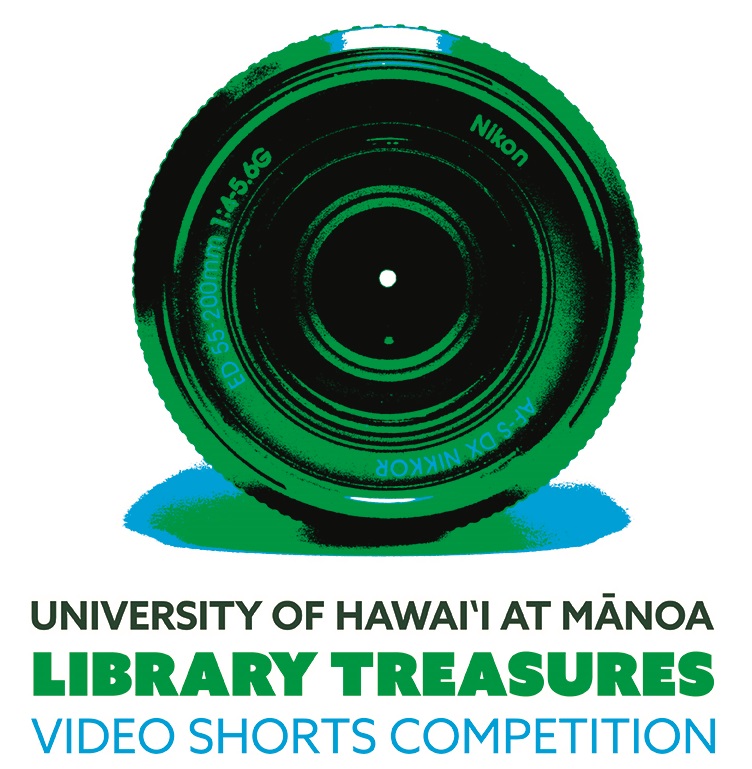 About the Competition
The University of Hawaiʻi Library is home to numerous unique collections that illuminate aspects of the history, arts, languages & literature, politics & society, law, economy, geography, medicine, botany, environment, and various other fields of the humanities, social sciences, natural sciences, and technology relating to the peoples and countries across the globe. The purpose of the Video Shorts Competition is to promote the use of the library by our students and to raise awareness campus-wide about the educational values of our library's unique holdings. This competition is co-sponsored by the College of Arts & Humanities and Hamilton Library, and funded by an anonymous donor of the Library.
Academic Year 2019-2020
The University of Hawaiʻi Library is pleased to host the Library Treasures Video Shorts Competition for the academic year of 2019-2020. Students are invited to explore the library's unique collections, create original video shorts, and enter them to compete for awards. There are no restrictions on the types of library materials to be featured in video shorts. Students may use any part of the vast collections at the University of Hawaiʻi Library, which include general library materials, special collections on closed shelves, maps, government documents, manuscripts and archives, video-recordings and DVDs, musical recordings, and electronic/digital resources. There will be awards for the first place ($500), second place ($300), third place ($200), and three jury prizes ($100/ piece).
Eligibility
Students at the University of Hawaiʻi at any level of study and in any disciplines, fields, and areas of specialization are eligible. One may compete individually, or form a team to create a video for the competition. In the case of the latter, and in the case of winning an award, the award money will be split evenly among the team members.
Competition Schedule
Registration period: November 1, 2019 – March 27, 2020
Student orientation: January 24, 2020, 11:00 AM – 12:00PM @ Hamilton #306. Information on technical specifications, judging criteria, and submission guidelines will be provided.
Draft video submission for librarians' feedback (optional): April 10, 2020
Video submission deadline: April 24, 2020

Along with video shorts, submit an "Entry Agreement Form," "Prize Acknowledgment Form," and "UH WH-1" (in the case of non-resident competitors). These forms are downloadable at Additional Information below.

Award ceremony: May 8, 2020

Those who participate in the competition are required to attend the award ceremony. In the case of competing as a team, at least one person representing the team must attend the award ceremony.
Evaluation Criteria
Artistic skills, namely, (1) innovative use of visual storytelling; (2) creativity; and (3) originality.
Technical skills, namely, (1) cinematography; (2) sound; and (3) editing.
Communicative skills, namely: (1) whether the story make sense; (2) whether there is a distinct story arch; (3) whether the library material is presented in an interesting manner.
Content, namely, (1) whether factual matters are correctly presented; (2) whether there is an analytical content; and (3) whether the video provides an interpretation and assessment about the significance of featured library material.
Additional Information
For more information about the competition, click the links below.
Judges
Brittany Biggs
Brittany Biggs is an animation professional, filmmaker, artist, designer and assistant professor with the Academy for Creative Media at University of Hawai'i at Mānoa. Her animated films have been recognized in international film festivals including Annecy International Animation Film Festival, and her graduate thesis film, A Tall Tale, won Best Animated Short in the 2011 Los Angeles Women's International Film Festival.
Jose Ferreira
Jose Ferreira is a visual artist working across a spectrum of media and an assistant professor of Art and Chair of the Sculpture Area at University of Hawai'i at Mānoa. Through his work he considers the impact of post-colonialism and its discourses on culture, by challenging the stability and conventions of those identities and how they are compromised.
Rohayati Paseng
Rohayati Paseng has served as Southeast Asia Studies librarian at the University of Hawaiʻi at Mānoa Library since 2001. She takes on the responsibility of maintaining and developing the UHM collections relating to as many as ten different countries in Southeast Asia. Her academic background is Southeast Asian Studies with an emphasis on Indonesia. She is proficient in multiple Asian and Western languages.
Patricia Polansky
Patricia Polansky serves as the Russian Bibliographer in Hamilton Library, and is an award-winning recipient of the Pushkin Medal in 2011. The Russian Northeast Asia Collection that she has helped build and maintain is internationally renowned for its holdings of unique resources, which documents the history of the Russian diaspora in Asia, as well as, aspects of Russia's relationship with peoples and countries of Asia and the Pacific.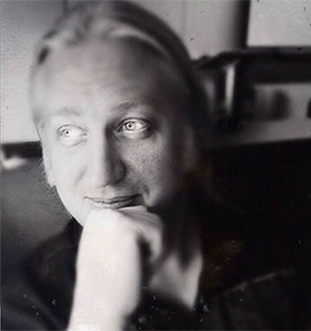 Scott E. Schimmel
Scott E. Schimmel is a documentary filmmaker and assistant professor with the School of Communications at the University of Hawai'i at Mānoa. His award-winning work has screened at festivals around the world. His recent work has explored topics such as the fight against poverty and hunger in North Carolina, the challenges of coastal sustainability in Belize, the triumph of overcoming the limitations of disability, and the struggles to adapt to a changing climate in Vanuatu.
Past Competitions
The Video Shorts Competition for the academic year of 2018-2019 had nine entries. Here are the videos by the winners of awards.
Competition Winners in Academic Year 2018-2019
1st Place – MAGIS: A True Treasure
Jonas Gutzat, Yudai Kojima, Jacob Hensley
2nd Place – Kajadifu
Sophia Whalen
3rd Place – Jean Charlot
Dezmond Applin, Keahi Delovio, Nicole Huber
Organizers & Contributors
This competition has been co-conceptualized and co-organized by the following faculty and librarians: Assistant Professor Brittany Biggs at the Academy for Creative Media; Assistant Professor Jose Ferreira at the Department of Art and Art History; Russian Bibilographer Patricia Polansky at Hamilton Library; Assistant Professor Scott E. Schimmel at the School of Communications; Access Services Librarian Jean Thoulag at Hamilton Library; and Professor Yuma Totani at the Department of History. Special credit goes to Professor Schimmel, whose expertise in filmmaking, know-hows in film competitions, student mentoring and judging, and handling of a multitude of ongoing backend management tasks, have been of critical importance for the success of this competition. Special thanks go also to Professor Biggs, who takes charge of designing the competition posters and student mentoring as well as judging; Jean Thoulag and Patricia Polansky, who help the students navigate the vast library collections; Lyn Nagoshi, Fiscal Specialist at Hamilton Library, who processes the awards; Daniel Ishimitsu, Web Developer at Hamilton Library, who manages the competition information on the Library's website; and a number of other librarians, archivists, and staff at Hamilton Library, who have provided generous assistance. The following librarians have provided substantial help to the student competitors in the academic year of 2018-2019: Sachiko Iwabuchi, Okinawan Studies librarian; Margaret Joyce, cataloger with rare book background; Theodore Kwok, geospatial librarian; Jean Thoulag, on the filming of rare and miniature books; and Malia Van Heukelem, librarian of the Jean Charlot Collection.