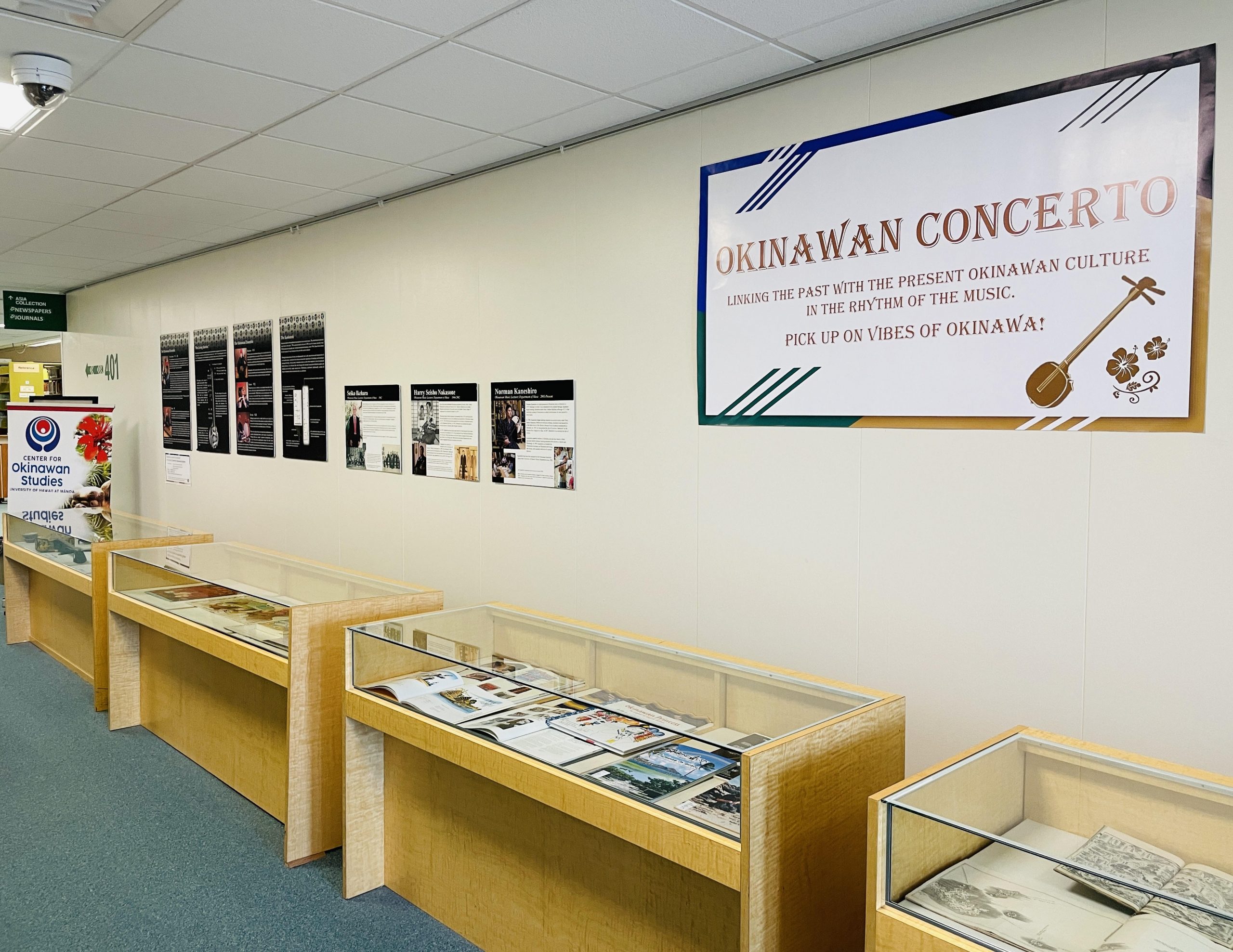 October 26, 2022-May 31, 2023
Location: Asia Collection
The Okinawan Concerto exhibit links the past Okinawan culture with the present through the rhythm of the music. It's a special collaboration of the Edo period woodblock prints from the Sakamaki/Hawley Collection with Okinawa's traditional musical instruments – Sanshin, Sanba, Fanso, and Kucho – on display. It's a nice way to step back in time to the good old days and feel the vibes of Okinawa!
This exhibition is made possible by the support of Mr. Norman Kaneshiro, Mr. Seiya Sawada, and the Center for Okinawan Studies at the University of Hawaiʻi at Mānoa.
Created by: Sachiyo Kawaiaea & Megumi Ono