June 2023: Ka Huli Ao Co-Hosts the Custom and Traditional Law Conference with the Pacific Judicial Council
Ka Huli Ao had the pleasure of co-hosting the Custom and Traditional Law Conference with the Pacific Judicial Council on-site at the William S. Richardson School of Law from June 20-June 22. The Conference included judges, attorneys, and staff from across the Pacific region with a total of seven jurisdictions represented. Ka Huli Ao's Professor Sproat, Professor Serrano, Professor Tanigawa-Lum, and Professor of Law Emerita Melody MacKenzie presented on various topics relating to Native Hawaiian law throughout the Conference.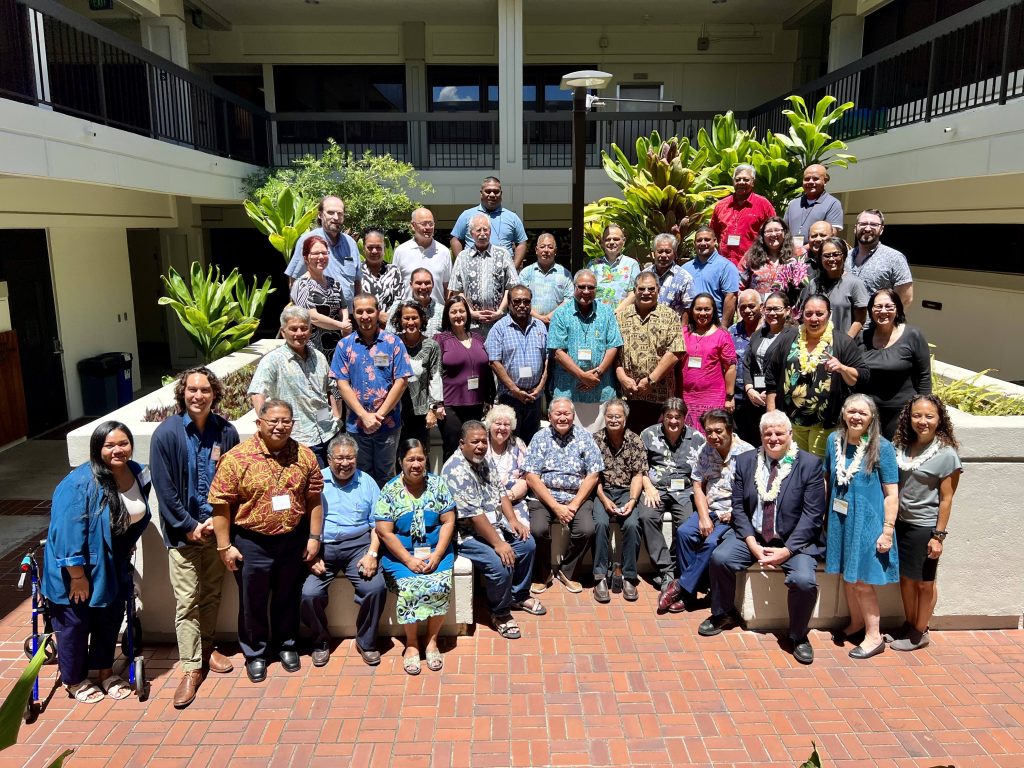 April 2023: Ka Huli Ao and Island Girl Fund Award Two Native Hawaiian Law Summer Fellowships
Ka Huli Ao and the Island Girl Fund are pleased to announce our 2023 Summer Fellows in Native Hawaiian Law. Two fellowship recipients will spend ten weeks during the summer honing their advocacy skills and knowledge of Native Hawaiian law to make an immediate and significant positive impact on the Native Hawaiian community.
Rising second year law student Oriana B. McCallum will work with the Native Hawaiian Legal Corporation (NHLC) while rising third year law student Elena Chang will assist Ka Huli Ao's Native Hawaiian Rights Clinic project based this summer in Maui Komohana. Please find biographies of both fellowship recipients below:
Oriana is a community advocate dedicated to preserving Hawai'i's unique natural resources, endangered species, and indigenous traditional and customary practices. She holds a Bachelor's in Political Science with a Certificate in Legal Studies from Brigham Young University-Hawaiʻi. She was recently inspired to continue her education at the University of Hawaiʻi at Mānoa's William S. Richardson School of Law and has recently completed her first year of study. Oriana's goal is to become a legal asset for initiatives across her community — something she believes will support in allowing underrepresented Polynesian communities throughout the Pacific to flourish. This work is important to Oriana, who is of Samoan ancestry. She resides in Kahuku with her three sons Tearona, Christian, and Avea. She enjoys running on the beach with her dogs, working on the farm with her mom, laughing, and eating everything.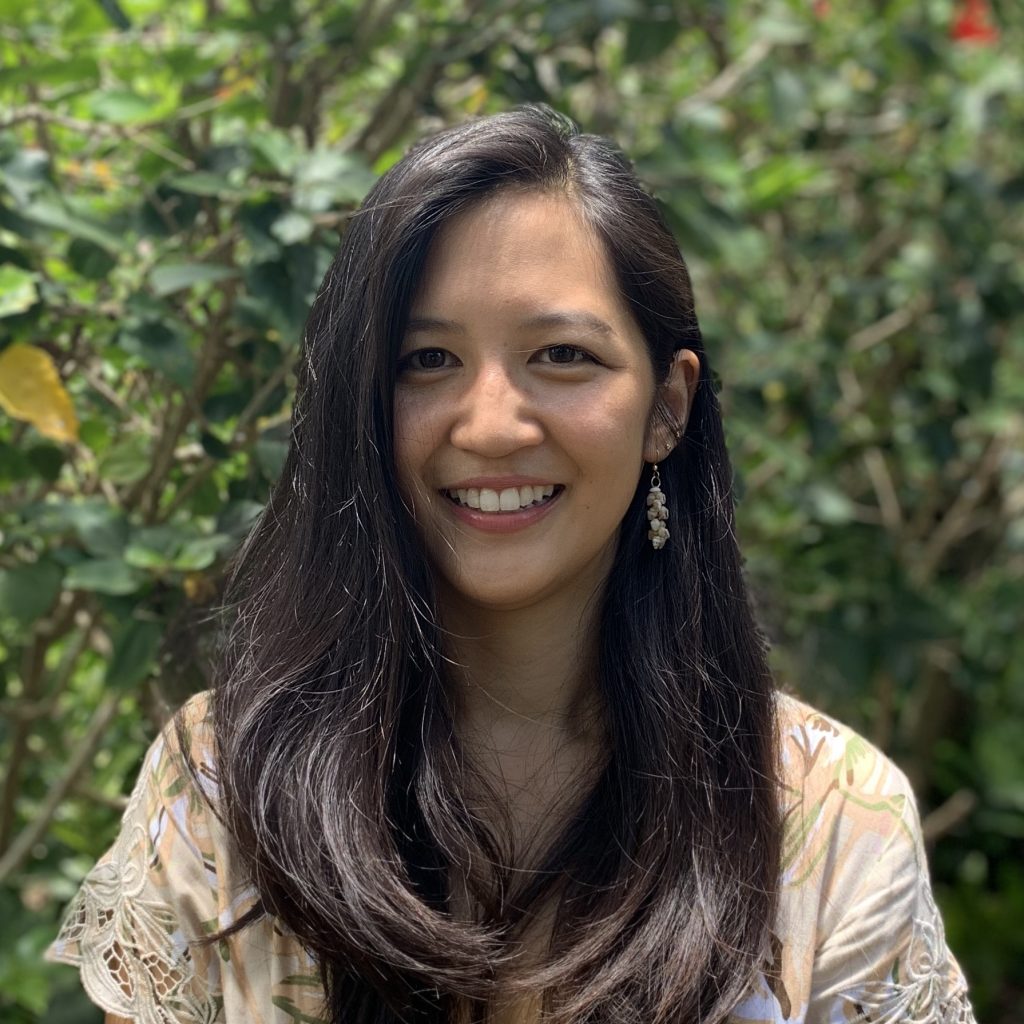 Elena is a rising 3L at the William S. Richardson School of Law. She has a background in mapping and spatial datasets, and she is passionate about visualization that narrates place-based knowledge, voices, and issues. Elena believes in advancing justice for native communities and is so grateful for the opportunity to support the Maui Komohana community in navigating water issues throughout this summer.
April 2023: NAMC Captains Travel to FBA's Indian Law Conference and National Native American Law Student Association Conference
Palakiko Chandler IV '23 and Madelyn McKeague '23 traveled to Albuquerque, New Mexico to attend the Federal Bar Association's Indian Law Conference, April 16th to 18th, and the simultaneously occurring National Native American Law Student Association Conference, April 16 – 18. They send their deepest mahalo to Dean Camille Nelson, Prof. Kapua Sproat, 'Ahahui o Hawai'i, and SBA for their financial support and unwavering encouragement; these experiences wouldn't have happened without it. The pair connected with other Indigenous law students, professors, and practitioners who work all throughout Moku Honu as well as across the pae 'āina, including Native Hawaiian Legal Corporation Executive Director and Native American Bar Association President Makalika Naholowa'a. They were able to learn about ongoing policy work concerning Indian boarding schools and the fallout for Native people after recent key Supreme Court cases like Dobbs and Castro-Huerta. Perhaps more importantly, they were able to teach other attendees about Native Hawaiian law, rights, and history, ranging from the Māhele to the public trust doctrine to basic kānāwai concepts like aloha ʻāina. The two were told that they were a "breath of fresh air in the room" and they are now even more committed to having more Pasifika voices and other global Indigenous communities in the room to be part of these crucial conversations.