ISP Lab Research Assistants Taeja Mason, Maxine Patterson, Tiffany Kim, and Nina Mayne (names in order from left to right) presented our current lab studies, plans, and findings at the Chaminade Psychology Students' Research Conference.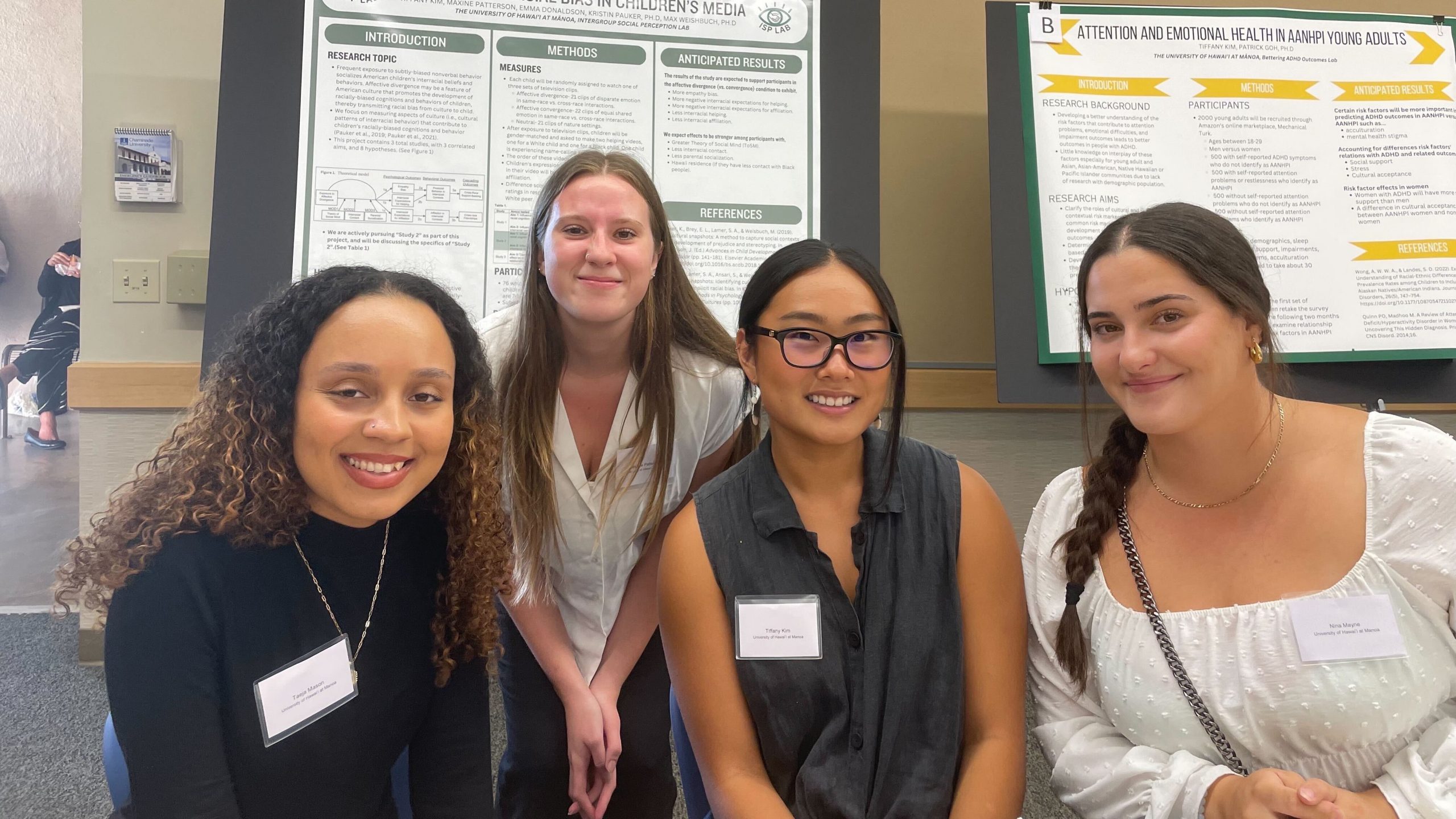 Psychology students and their faculty members from Chaminade University, Hawai'i Pacific University, Brigham young University of Hawai'i, and all University of Hawai'i campuses were invited to attend. Our Research Assistants did amazing presenting their topics, and enjoyed meeting other students from across the island!
"Using Memes to test the Effects of Mestizaje Diversity Ideologies on Discrimination" By Salena Diaz and Nina Mayne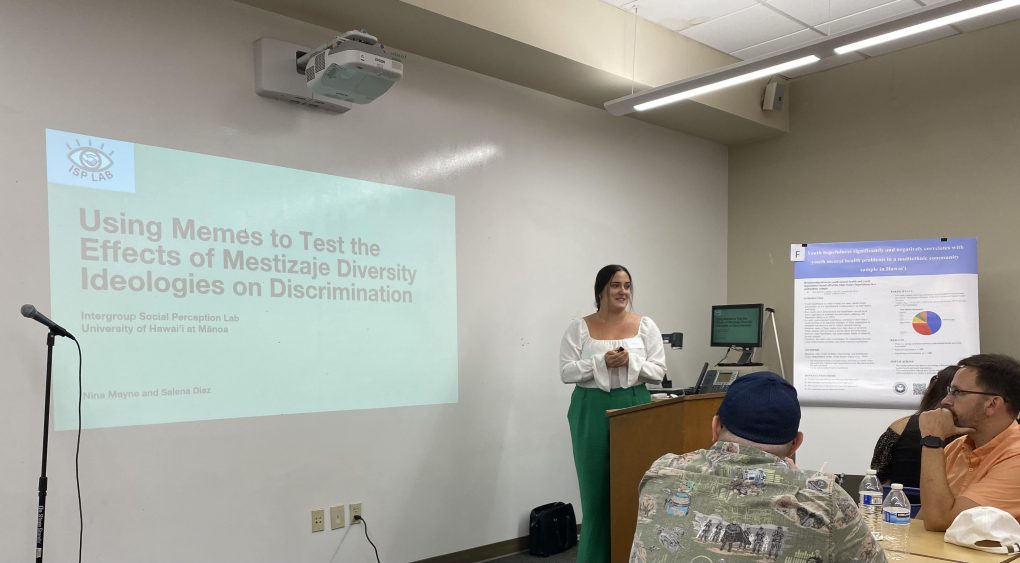 "Empathy and Racial Bias In Children's Media" By Kristin Pauker, Max Weisbuch, Emma Donaldson, Maxine Patterson, and Tiffany Kim.
"Variability in the Cross-Race Effect Among Geographically Diverse White Children" By Taeja Mason, Plyfaa Suwanamalik-Murphy, Kristina Tenorio, Salena Diaz, Kristin Pauker, Sarah Gaither, May ling Halim, Yarrow Dunham, Kristina Olson.