1992 - Present
Continuing the legacy of: Friendship • Leadership • Scholarship
Proudly supported by the Ilokano Language Program is the student run organization, Timpuyog, which promotes its cultural and language activities, including the end-of-semester Ilokano drama, sarsuela, video production, and song and dance competition at the University of Hawaii at Manoa, that culminates in a feast of Filipino delicacies. The Timpuyog Organization also occasionally co-sponsors socials and sports events, participated by the students in other clubs, schools, and youth groups in the community.
Ilokano students under the auspices of Timpuyog actively contribute their services to different Filipino and other organizations through cultural presentations attended by hundreds of audiences from different ethnic backgrounds. The Timpuyog Organization also helps in many civic activities within the Hawaii community.
Visit the Timpuyog website (best viewed on Safari) or follow them on social media: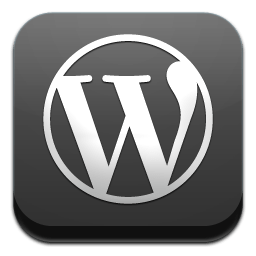 ---
Current Executive Board and Class Reps
Jane Nicole T.

Geraldine E.




Sharlene I.

Irene Joy C.

Germaine Lindsay J.

Eugene T. M.

Micah A.

Danny D. Jr.

Krizhna B.

Ahlaynee M.

Roxanne Kate A.

Sharie Anne M.

Manang Clem

Manong Dean
---
Spring 2019 Events
EVENT RECAP
VIDEO
Piknik
Ala Moana Beach - Magic Island Site 32
9:00am to 2:00pm


Written By: Irene Joy Cabuloy

Idi Sabado maika-23 iti Febrero 2019, nagpiknik dagiti estudiante iti Ilokano language ken Indo-Pacific (IP) a kurkurso idiay Ala Moana Beach Park, Magic Island, Site 32. Nagrugikami iti alas nueve iti bigat aginggana iti alas dos iti aldaw. Uray no impagarupmi a madi ti tiempo idiay baybay, nasayaat met.

"Avator: The Last Airbender" ti tema daytoy a semestre ken adda walo nga elemento a nagbalin a nagan dagiti grupo dagiti estudiante. Danum, Daga, Apuy, Angin, Darat, Landok, Kimat, ken Espiritu dagiti nagnagan dagiti grupgrupo. Nagrugikami a nangiyamammo kadagiti opisiales ken advisors, sami inaramid ti Timpuyog Circle. Kalpasan ti ice breakers, nakiraman amin kadagiti tallo nga aktibidad dagiti estudiante. Ti immuna a na ket "Levitation Race" wenno spoon relay, maikadua ket "Water Kingdom Attack" wenno water balloon volley, ken maikatlo ket "Appa and Momo."

Sumaruno, nakiraman amin iti maysa a competitive, ngem friendly nga aktibidad nga insagana dagiti opisiales ken kultura nga aktibidad nga insagana dagiti estudiante iti Ilokano 302 ken 402 a klasklase. Kalpasan dagiti aktibidad, nangankami dagiti adu ken nakaimimas a kanen nga intugot dagiti estudiante. Impatakdermi ti volleyball net tapno makaayayamda sakbay a mangan. Kalpasan ti pangaldaw, nagpabuya dagiti estudiante ti presentasion dagiti Ilokano ken IP a kurso. Nakamaymayat dagiti pabuyada! Nagkanta ken nagsalada pay! Dios ti agngina kadagiti opisiales, advisors, ken class rep para kadagiti panaganus ken regtada!




Video By: Roxanne Kate Agtang
Music courtesy of
Evolve By Your Side (Goblin Mashup).
Manoa Experience
UH Manoa Campus - McCarthy Mall
10:00am to 2:00pm


Written By: Trisha Mei Ramelb

Idi Sabado, maika-2 iti Marso, napankami idiay eskuela ta adda ti Mānoa Experience ditoy UH Mānoa McCarthy Mall. Nakita ken naamuan dagiti tattao iti community dagiti sabali a programa, department, organisation ken nadumaduma a resources para kadagiti estudiante iti UH Mānoa. Nagpartisipar ti Timpuyog iti daytoy a event tapno maiyamammo kadagiti sumrek nga estudiante ditoy Unibersidad gapu iti programatayo. Intugotmi met dagiti artifacts tapno impalawagmi kadakuada. Adu dagiti sabsabali pay nga organisation a nagpartisipar kas kadagiti sabali a major department ken resourcesda.




Video By: Roxanne Kate Agtang
Music courtesy of
Put Your Love In Dreamz (El Speaker & Goblin Mashup).
International Night
UH Manoa Campus - Campus Center Ballroom
5:00pm to 9:00pm


Written By: Jonathan Ibanez

Nagkanta ken nagsala dagiti officers iti Timpuyog ti "O Naraniag a Bulan" ken "Isem" idiay International Night idiay Campus Center Ballroom ditoy Unibersidad ti Hawaii iti Manoa, idi Viernes, maikasiam nga aldaw iti bulan ti Marso. Sinuruanda, dagiti Timpuyog Officers dagiti tattao nga immay idiay lamesa iti Timpuyog dagiti istoria gapu iti Ilokano a kultura ken lenguahe. Imbagada no ania dagiti aramatin a panagtalon idi panagtalo idiay away idiay Pilipinas. Adda maysa nga alat, bassit nga ulnas, ken abel gapu iti Pilipinas nga impakita iti Timpuyog. Nangisuro dagiti officers met dagiti bassit a phrases iti Ilokano. Para iti panagsala ken panagkanta dagiti officers, nabado dagiti lalaki ti Barong Tagalog ken dagiti babbai panuelo ken bado ken saya. Idi nalpas ti performance nakaragragsak dagiti tattao idiay ken nakitada ti panagtangsit dagiti miembro iti Timpuyog.




Video By: Dean Domingo
IP Film Festival - Capstone Project Screening
UH Manoa Campus - BUSAD A101
5:30pm to 9:00pm

Written By: Dean Domingo

Dua a pulo a bidio ti impabuyami idi 14th Cine Festival idi Biernes, maika-12 iti Abril idiay pasdek ti Business Administration idiay Shidler School of Business. Ti tema dagiti bidio ket maipanggep iti kultura a popular idiay Filipinas ken ditoy Amerkia (wenno Haway) ken ti relasion ti South/Southeast Asian ken Filipinas. Dagiti kameng ti jurado ita a semestre ket da Jaimie Casino-Lim, Loreto Coloma Jr, Aprilei Ramirez, ken Jonathan Juan.

Dagitoy dagiti bidio ti nangabak:
First Place - Binibining Pilipinas 2018: The Coronation of Stereotypes
Second Place - Fantastic Love and Where to Find It
Third Place - To Be the Child of an Immigrant




Currently Unavailable
Drama and Song Festival
UH Manoa Campus - ART 132
9:00am to 2:00pm

Written By: Eugene Tunac Marquez

Idi Sabado, maikasangapulo ket tallo nga aldaw iti bulan ti Abril, napasamak iti Drama ken Kinnantaan Festival idiay Art Auditorium iti Unibersidad ti Hawaii iti Manoa. Nangaramid dagiti estudiante iti programa ti Ilokano kadagiti bukodda a pabuya ket impakitada dagiti adu a talentoda.

"Dagiti Bannuartayo iti Biag" ti tema daytoy a semestre. Tularamid ti inaramid dagiti grupo iti Ilokano 102 ket kinnantaan met ti inaramid dagiti grupo iti Ilokano 202. Inkeddeng dagiti Ilokano 302, Ilokano 402, ken Ilokano 451 nga agtipon dagiti klaseda tapno makaaramidda iti maysa a pelikula.

Para kadagiti grupo iti Ilokano 102 ken iti Ilokano 202, adda uppat a jurado a nang-ukom kadakuada. Babaen iti panagsaoda ken iti panagparangda, asinno man iti napili dagiti jurado ket maipaayanto iti gunguna. Maiwaragawagto dagiti napagasatan idiay Ilokano Scholarship Banquet a maangay inton Abril 26.

Nakipagpartisipar met dagiti estudiante ti Ilokano idiay Farrington High School ken dagiti estudiante iti programa ti iLAING ket impakitada dagiti talentoda nga agkanta ken agsala.

Dimmar-ay dagiti familia, gagayyem, ken adu pay a miembro iti komunidad tapno suportaranda dagiti maipabuya a mangibunannag iti lenguahe ken iti kultura ni Ilokano. Kalpasan iti programa, nangisagana ti Timpuyog iti pangaldaw tapno mataraonan dagiti dimmar-ay.




Video By: Roxanne Kate Agtang
Music courtesy of
Track: Defqwop - Say The Word (feat. The Ruins) [NCS Release]
Music provided by NoCopyrightSounds.
Watch: https://youtu.be/BXuiGkthhxY
Free Download / Stream: http://ncs.io/SayTheWordYO
Scholarship Banquet
Ala Moana Shopping Center - Jade Dynasty Restaurant
6:00pm to 10:00pm

Written By: Jonathan Ibanez

Idi duapulo ket innem nga aldaw iti bulan ti Abril adda ti Ilokano BA Scholarship ken Timpuyog Recognition Banquet idiay Jade Dynasty Restaurant idiay Ala Moana Shopping Center. Kada tawen adda banquet tapno maikablaawmi dagiti accomplishments dagiti estudiante iti programatayo nga Ilokano. Pinadayawanmi dagiti nangabak iti individual awards (Kalaingan nga aktor ken aktress ILO 102 ken ILO 202) ti Drama ken Song Festival, pinaraburanmi ti lima nga estudiante dagiti scholarship ken nagyamankami dagiti Fall 2018-Spring 2019 opisiales ti Timpuyog. Pinadayawanmi pay ti maysa nga Ilokano Major ita a semestre, ni Manang Jennifer Abella. Nakaragragsak dayta a rabii.

Adu dagiti napasamak iti programa a kas ay-ayam, adda nagkanta, ken adu a makan nga indasarda para kadakami. Adu a kurso a makmakan a kinnanmi, nasurok a pito a kurso. Nakaim-imasda amin! Nakakatkatawa dagiti nagay-ayam ti Kuarta wenno Karton ken Hep-Hep-Hooray. Adda pay raffle prize giveaways. Adu ti nangabak ti prizes a kas gift cards, Nakem memorabilia, Roku sticks ken Amazon Fire tablets. Kalpasan ti programa, nagletrato dagiti immay idiay photobooth ken nagsalsala dagiti estudiante. Agyamankami la unay dagiti agububra idiay Jade Dynasty Restaurant, Manong Ron Lagatuz (DJ, nagtokar dagiti musika), Photoluxe (photobooth, adu a tattao a nagusar dayta photoboothda), Tangonan Family ta nangitugotda ti kankanen ken ni Manong Dean para dagiti Roku sticks ken Aamzon Fire tablets.




Video By: Roxanne Kate Agtang
Music courtesy of
Track: Diviners - Escape (feat. Rossy) [NCS Release]
Music provided by NoCopyrightSounds.
Watch: https://youtu.be/4EYp7VPa__8
Free Download / Stream: http://ncs.io/EscapeYO
Filipino Fiesta
Kakaako Park
9:00am to 5:00pm

Written By: Irene Joy Cabuloy

Idi Sabado, maika-uppat nga aldaw iti Mayo 2019, naangay ti Filipino Fiesta idi alas nueve ti bigat inggana ti alas singko ti malem idiay Kakaako Gateway Park. Nagbulontario dagiti miembro iti Timpuyog babaen iti Ilocos Experience booth. Napigsa ti tudo iti bigat, ngem simmayaat met lang ti tiempo iti malem. Naglako kami iti kamiseta iti beinte singko a doliar ken bandila ti Pilipinas iti maysa a doliar. Nangipatakder ti libre nga photobooth ken imbingay mi ti Ilokano Program kadagiti tao. Agyamanak kadagiti nagbulontario!

"Napipintas ti impakita dagiti agdumaduma a grupo iti komunidad. Adu ti ay-ayamda, artifacts ken talento nga impabuyada. Napnoanak iti ragsak a timmulong ken nakipagpartisipar iti daytoy a selebrasion iti kultura ni Filipino!" - Eugene Marquez

"Daytoy nga umuna a padasko a dimmar-ay iti Honolulu Filipino Fiesta ket nakasidsiddaaw. Nag-iggem ti poste, naglako ti flag, wenno nakitungtong, daytoy nga pasken ket naragsak. Ti pinakakita ti sabsabali nga culturas ti Filipinas iti maymaysa nga lugar ken pinakipartisipar daytoy nga pasken ket natan-ok." - Roxanne Agtang




Video By: Roxanne Kate Agtang
Music courtesy of
Track: Dabin - Bloom (feat. Dia Frampton)
Watch: https://www.youtube.com/watch?v=oWidxg_YCIU
3rd Annual FilGrad
Keoni Auditorium - East West Center - UH Manoa
12:00nn to 3:00pm

Written By: Eugene Tunac Marquez

Napasamak iti maikatlo a Filipino Graduation idiay Keoni Auditorium iti Unibersidad ti Hawaii iti Manoa idi Biernes, maikasangapulo nga aldaw iti bulan ti Mayo. Nagtitipon dagiti agturpos nga agad-adal tapno inda lagipen dagiti kannawidan a kas maysa a Filipino. Impannakel dagiti agad-adal a Filipino ti lugar nga inda naggapuan iti sanguanan dagiti natatakneng a tao ken dagiti famfamiliada a naparaburan iti gasat.

Dagitoy dagiti kameng ti Timpuyog Organization a nakipaset iti daytoy a programa:
Doctoral
Matthew Lim (MD Specializing in Pediatrics)
Graduate
Aprilei Ramirez (MPH Social and Behavioral Health Sciences)
Tiffany Salvador (MSW Health)
Undergradaute
Jennifer Abella (BS Human Development and Family Studies & BA Ilokano)
Jonathan Ibanez (BS Biology)
Tani Kagesa (B Social Work)
Leesa Layugan (BA Political Science)
Jhon Michael Malabed (BS Biology & Minor in Ilokano)
Britney Mina (BS Biology)
Jacqueline Nguyen (BS Human Development and Family Studies)
Dawn Rumbaoa (BS Human Development and Family Studies)
Nagasat nga inkay panagturpos, FilGrad 2019! Sapay koma ta agballaigi kayo iti sumarsaruno nga inkay tartarigagayan.
Video By: Dean Domingo
---
Fundraisers