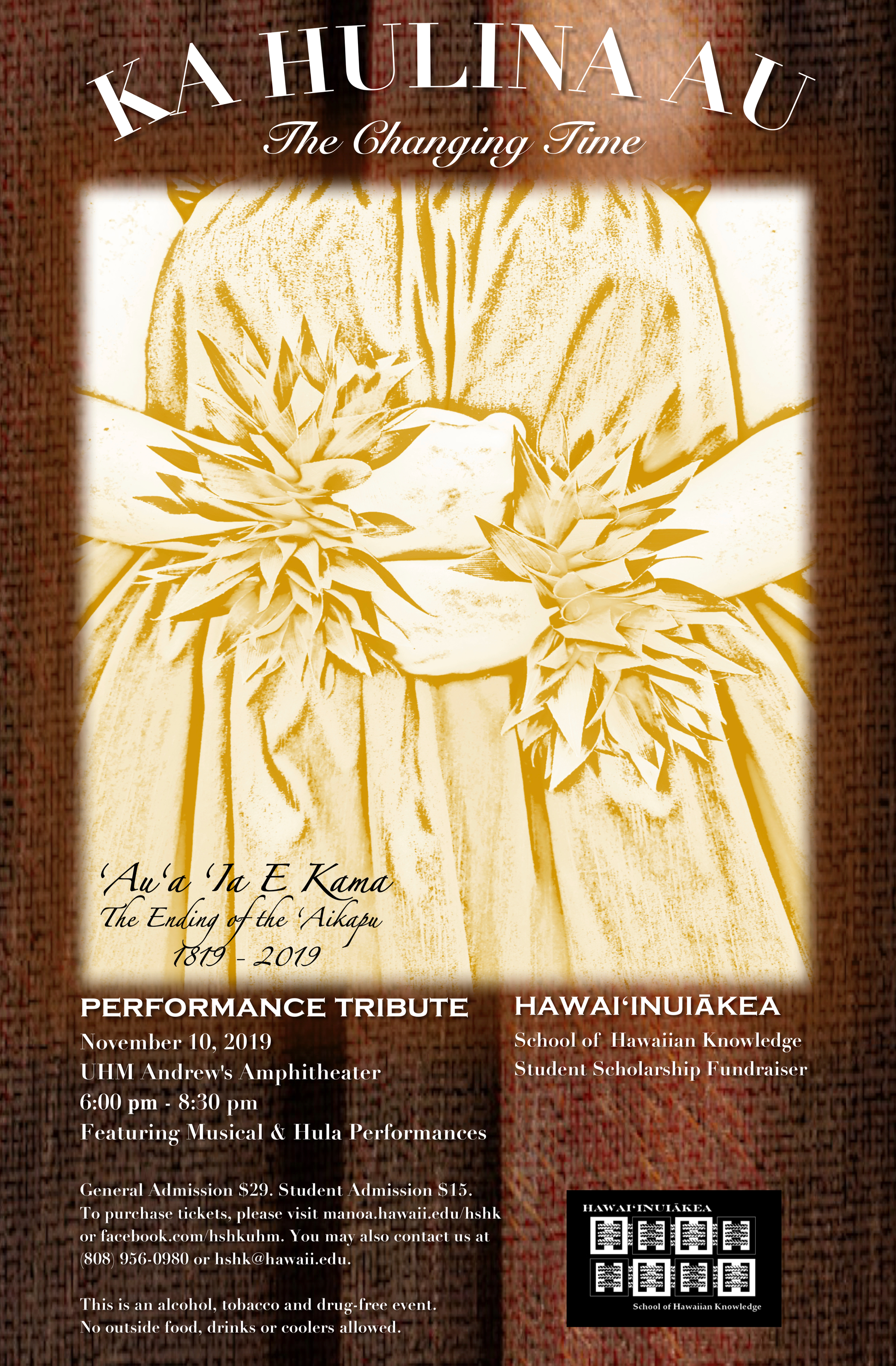 He wahi kono kēia e naue like kākou i ka ʻaha mele ʻo Ka Hulina Au. He papahana e hoʻomanaʻo a hoʻohanohano ai i ko kākou poʻe Aliʻi Nui o ia au koʻikoʻi o ka hoʻonoa ʻia ʻana o ka ʻaikapu. Ma o nā mele, hula, kākāʻōlelo, a me ka hana keaka e ō mau ai ka moʻolelo o ia au koʻikoʻi, a ma laila hoʻi e hāliu mau mai ai ko kākou naʻau.
This concert, Ka Hulina Au: The Changing Time, remembers an important anniversary, the 200th year since the ending of the ʻaikapu. Ka Hulina Au will commemorate the difficult and fateful time with mele and hula, oratory and dramatic performances, poetry and music, celebrating the courage and dedication of our Aliʻi Nui and call us to ponder the complexities of leadership in enigmatic times.
All proceeds from this event will go to scholarships for Native Hawaiian students at the University of Hawaiʻi at Mānoa.