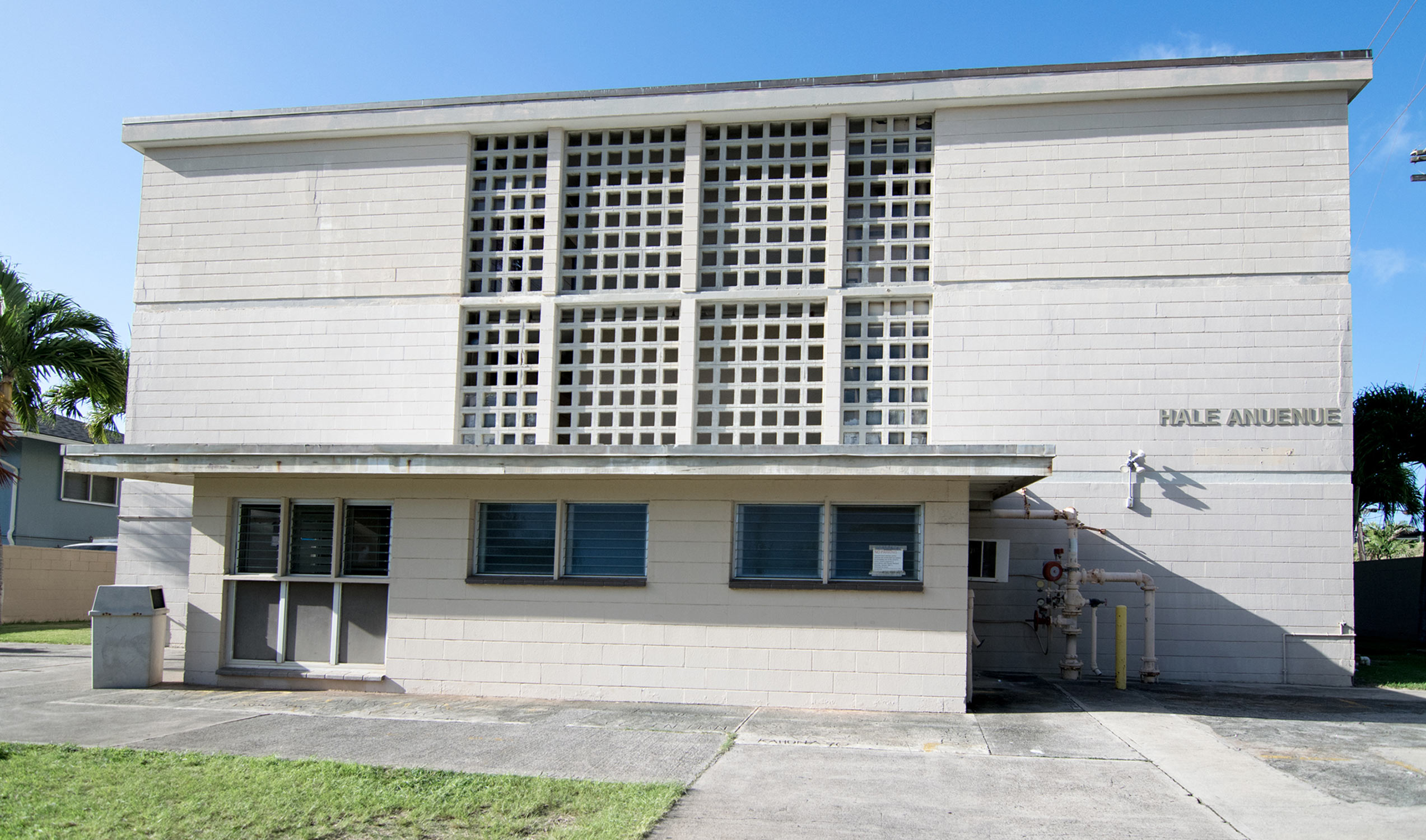 Hale Ānuenue is a three story, individual living option for students, located just minutes away from Stan Sheriff Center and the lower campus athletic facilities!
2741 Varsity Pl.
Honolulu, HI 96822
Hall Desk: (808) 956-6181
On-Call: (808) 620-3944
Hale Ānuenue was built in 1978 and originally served as housing for the Rainbow Warrior football team.
It's lower campus location is perfect for students looking to live near the athletic facilities, and is only a short walk from University Square businesses and shopping centers.
Population:
41 residents
co-ed, undergraduate upperclassmen
Specifications:
3 floors
16 single occupancy rooms per floor
Shared community bathrooms
  Extra Long Twin Bed
  Desk and chair
  Closet
  Dresser
AC Unit
  Wired Internet (Ethernet)
  Community Laundry
  Community Kitchen
  3 Lounges
  Wi-Fi
  Card Key Access
Click and drag to view all 360° and scroll to zoom in.
360° images made possible by LAVA