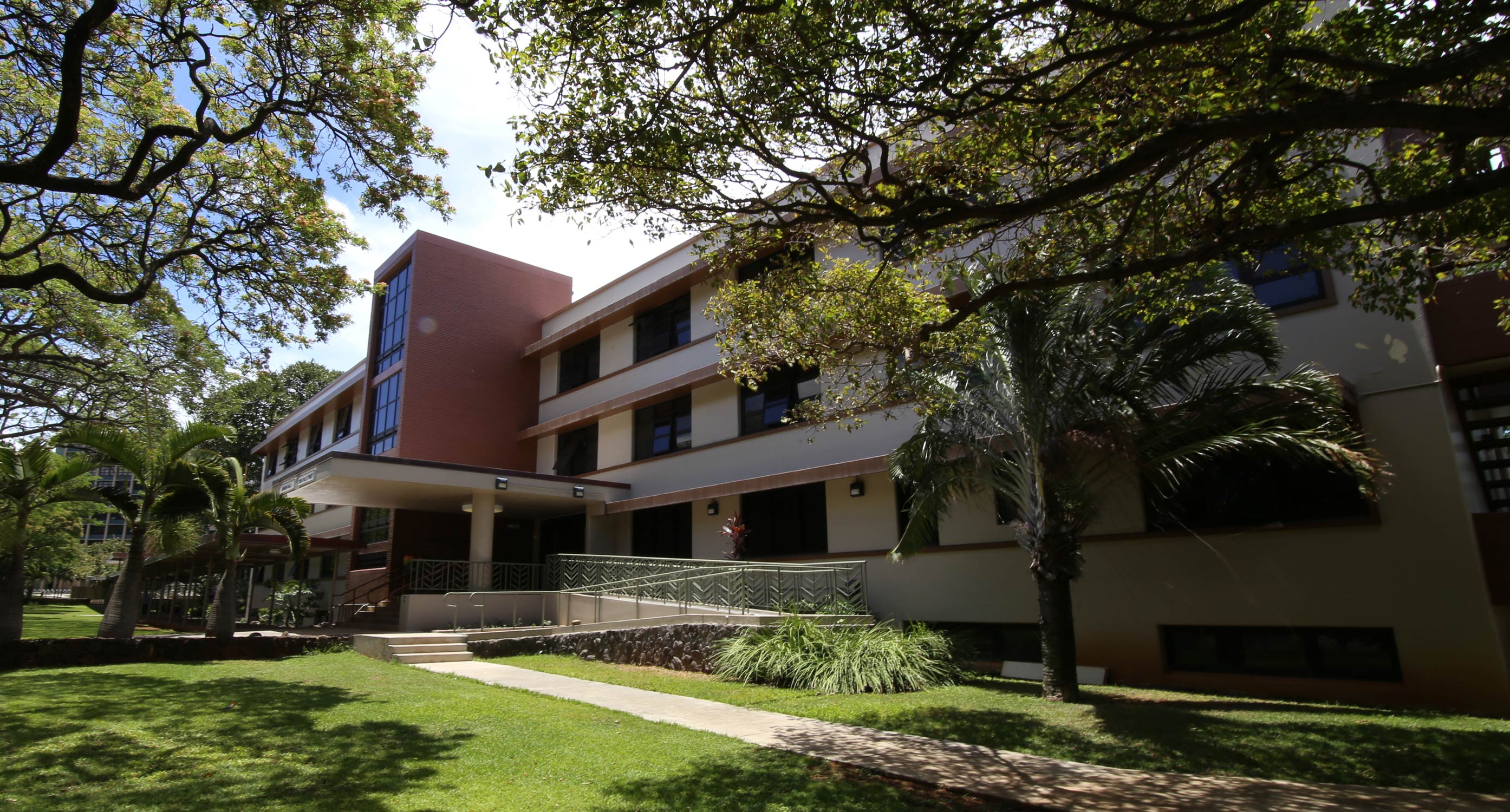 Johnson Hall is comprised of two adjoining buildings (A and B), providing students with a supportive living and learning environment in which they can successfully pursue their academic dreams.
2555 Dole St.
Honolulu, HI 96822
Hall Desk: (808) 956-6181
On-Call: (808) 620-3944
Johnson Hall was named after John Alexander Johnson Jr (1914 – 1944) who was an active student leader during his collegiate career at UH Manoa. He graduated in 1935 with degrees in business and economics.
Johnson was called to active duty with the National Guard in 1940 and was one of the few non-Nisei members of the famous 100th Battalion. He was killed in action during the Battle of Cassino, a pivotal and costly series of battles waged by Allied forces with the goal of breaking through German lines and seizing Rome.
Population:
191 residents
co-ed, undergraduate upperclassmen
Specifications:
Two 3-story buildings (A and B)
16 double rooms per floor (A)
20 double rooms per floor (B)
Single user community bathrooms
  Extra Long Twin Bed
  Desk and chair
  Closet
  Dresser
  Mirror
  Wired Internet (Ethernet)
 Community Laundry Rooms
 Community Kitchen
  3 Lounges
  Wi-Fi
  Card Key Access
Click and drag to view all 360° and scroll to zoom in.
360° images made possible by LAVA