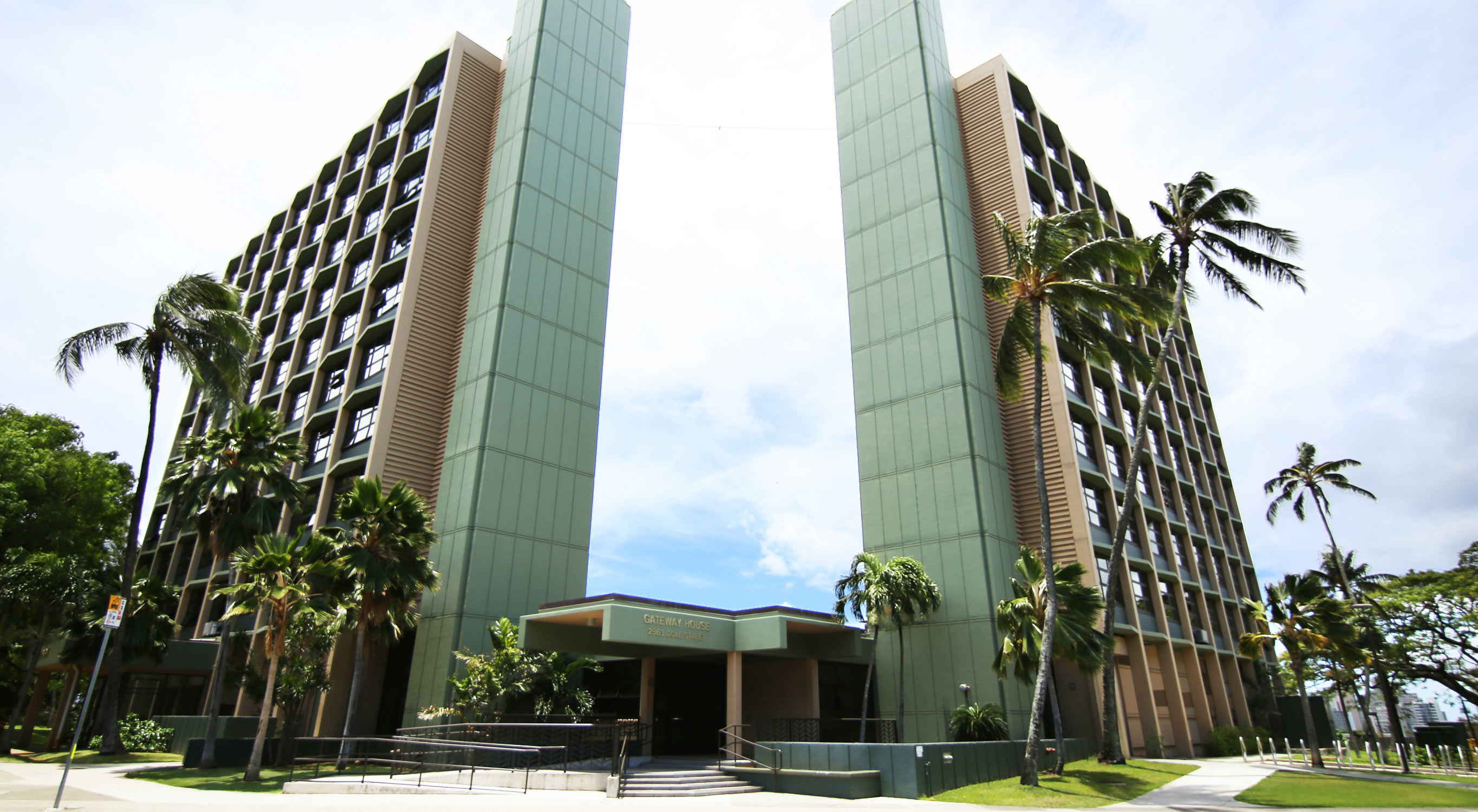 Gateway House is a 10 story residence hall, offering students a double-room suite style setting. Gateway Cafeteria is located on the ground floor of this building.
2563 Dole St.
Honolulu, HI 96822
Hall Desk: (808) 956-6181
On-Call: (808) 620-3944
International Gateway House was constructed in 1962 and was the first co-ed residence hall at UH.
Gateway House was taken offline in September 2011 for repairs and re-opened August of 2012.
Located at the intersection of Dole Street and East West Center Road, both towers have excellent views of the city of Honolulu and Manoa valley.
Population:
208 residents
co-ed, undergraduate upperclassmen
Specifications:
Two 10-story towers
14 suites per floor
Shared private bathrooms in each suite
2 double suite styles

Two Bedroom, Four Occupants
One Bedroom, Two Occupants
  Extra Long Twin Bed
  Desk and chair
  Closet
  Dresser
  Wired Internet (Ethernet)
  2 Elevators
  2 Laundry Rooms
  2 Community Kitchens
  2 Lounges
  16 Study Rooms
  Wi-Fi
  Card Key Access
Two Bedroom; Four Occupant Suite
Click and drag to view all 360° and scroll to zoom in.
360° images made possible by LAVA
One Bedroom; Two Occupant Suite