Prospective Graduate Student Information
Graduate Program Admission Requirements & Application
For more details about admission requirements and guidelines, please refer to the Prospective Student Brochure (updated June 2022):
DOWNLOAD THE PROSPECTIVE STUDENT INFORMATION BROCHURE (PDF)
General Requirements
In general, Graduate Division has two requirements for admission. First, an applicant must have earned a Bachelor's or Master's degree program at an accredited U.S. college or university, or must have earned the equivalent of a Bachelor's or Master's degree at a reputable foreign institution. Second, an applicant must provide evidence of a strong academic record. This means the applicant must have a grade point average of 3.0 or better (or the equivalent in other grading systems) during the last four semesters or six quarters of undergraduate work, and in all post-baccalaureate work. Students with a slightly lower grade-point average in undergraduate work may very rarely be approved for admission to the M.A. program, but applicants to that program with grade-point averages below 2.7 will be rejected. No such marginal applicants will be admitted to the Ph.D. program.
How to Apply
Prospective students should submit the following items via the Graduate Division's online application:
• Application fee
• One copy of all academic transcripts
• TOEFL Scores (for international applicants)
• Other documents as requested in the application form
Note: The Department of History no longer requires GRE scores.
In addition, the History Department requires the following documents be submitted via the Graduate Application Supplemental Documents Upload Website:
• Express Information Form (PDF)
• Statement of Objectives
• Writing Sample
• Letters of Recommendation* (2 for M.A. Program**; 3 for Ph.D. Program)
Applying for an Assistantship:
To be considered for a History Department Graduate Assistantship, submit the following documents via the Graduate Application Supplemental Documents Upload Website:
• Graduate Assistantship Application Form (PDF)
• Graduate Assistantship Evaluation Form (PDF)*** (3 total)
• CV or resume
*Letters of Recommendation for admission should be submitted independently by the recommenders whose emails the applicant lists on the Supplemental Documents website.
**Prospective M.A. Program students applying for a graduate assistantship must submit an additional letter of recommendation, for a total of three (3) letters of recommendation.
***Applicants also applying for a Graduate Assistantship should complete Part I of three Graduate Assistantship Evaluation Forms and send the forms to the designated recommenders. Each recommender should complete Part II and submit it via the Graduate Division Supplemental Website.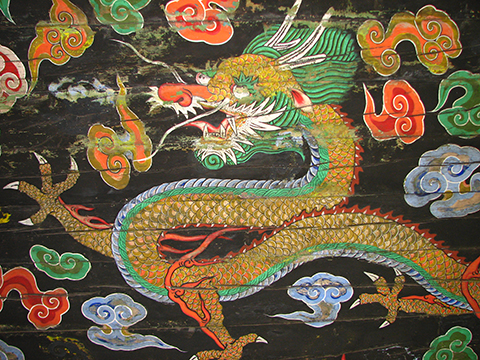 MAILING ADDRESSES:
Graduate Division
University of Hawaiʻi at Mānoa
Student Services
2540 Maile Way, Spalding 354
Honolulu, HI 96822
Department of History
University of Hawaiʻi at Mānoa
Graduate Chair
2530 Dole Street, Sakamaki A-203
Honolulu, HI 96822
Information for Prospective Graduate Assistants
Graduate teaching assistantships constitute the largest source of financial assistance available to students through the Department of History. The primary duty of graduate teaching assistants is to assist faculty in the World History Program by grading papers, counseling students, and conducting weekly discussion sessions with students taking History 151 or 152. The Department of History calculates the work load of graduate teaching assistants at 20 hours per week, so assistants carry course loads of no more than nine hours per semester.
Prospective students must apply for graduate teaching assistantships separately from admission to the Department of History and Graduate Division. The assistantships are renewable, assuming satisfactory progress toward the degree, for a maximum of two years at the M.A. level and three years at the Ph.D. level (though never longer than necessary to complete a degree program).
Graduate Assistant or Assistantship
Download the Graduate Assistant Policy (PDF)
World History Program Teaching Assistants
Download the World History TA Guidelines (PDF) (updated June 2022)
Important Deadlines
The Department must receive completed applications for assistantships, including all supporting materials, no later than December 15 for all admissions to the graduate program for the following academic year (fall admission only). The deadlines for applications for financial assistance are also December 15.