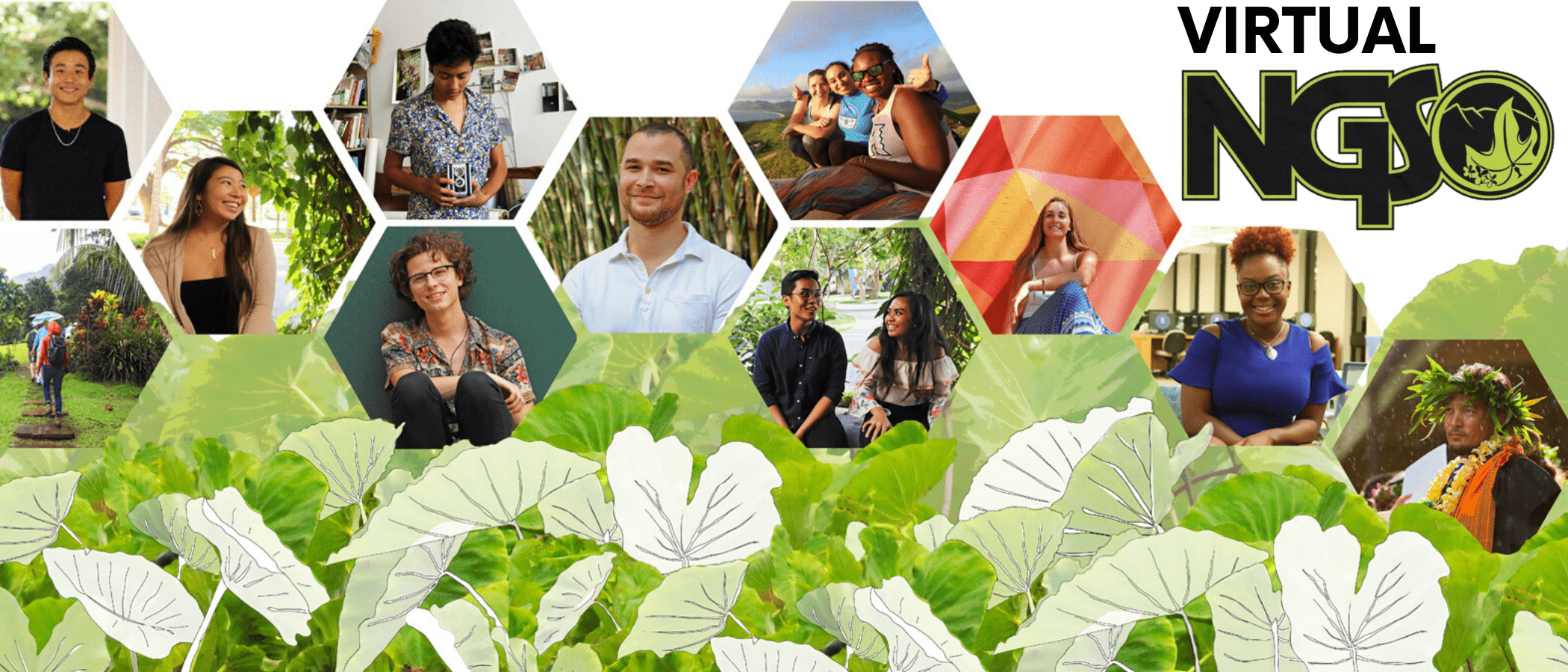 Congratulations on your acceptance to the University of Hawaiʻi at Mānoa (UH Mānoa)! Your journey to an advanced degree begins now! Graduate Division is excited to welcome you and invites you to attend our Virtual New Graduate Student Orientation (NGSO). Attending Virtual NGSO is a great opportunity to gain an understanding of our expectations of graduate students and learn ways to prepare for a successful graduate student experience. Session topics include learning about graduate-level writing, developing good relationships with faculty mentors, finding funding opportunities, and much more.
If you have any questions or encounter Virtual NGSO registration issues, please email gdevents@hawaii.edu.
Event Schedule
Dates: August 9, 2021 to August 16, 2021
Virtual NGSO will take place over one week and end prior to the semester start. Participants have the flexibility to select the individual sessions they would like to attend and also have the option to view session recordings if unable to participate in real-time. Sessions will be offered on various topics to support your success as a graduate student. For details on individual sessions, including dates and times, please visit the Virtual NGSO event site hosted on the VisitDays platform.
Additional Campus-Wide Sessions
Dates: July 19, 2021 to August 13, 2021
In collaboration with the Office of the Vice Chancellor for Students, a series of free webinars will be offered in July and August to introduce students to University resources and support services. While these webinars are primarily focused on new undergraduate students and transfer students, graduate students can also learn about specific opportunities to engage in the University community and prepare for starting at Mānoa. If you are unable to join a live webinar, recordings will be made available. To register for the campus-wide sessions, please follow the instructions below.
Campus-wide Sessions Registration Instructions
Video Recordings & Session Materials
Virtual NGSO includes both synchronous and asynchronous learning opportunities. All live webinars will be recorded and posted on the Virtual NGSO event site hosted on the VisitDays platform. Session recordings will include closed captioning. Please allow adequate time for session materials (i.e., handouts, copies of presentations, etc.) and recordings to be posted. At minimum, session materials and recordings should be available 48 hours after the live session date. If the session materials or video you are looking for have not yet been posted, please check back again later. To view and download session materials or to watch a session recording, please follow the instructions below.
Instructions to View Session Materials & Video Recordings
Accessibility
To ask questions about accessibility or request accommodations, please contact Graduate Division at gdevents@hawaii.edu or 808-956-7542. At least two weeks' advance notice will help us to provide seamless access.
Admitted Student Steps to Enrollment
Visit our admitted students webpage to help you prepare for your enrollment at University of Hawai'i at Mānoa.
Campus Resources for Graduate Students
Start browsing through a list of Selected Campus Resources for Graduate Students to make connections before the semester begins.
Campus Map
Need to find a classroom, office, or water refill station? The campus map website will help you navigate UH Mānoa and provides a general campus map as well as specified resource maps.
UH ID
All incoming UH Mānoa students may receive a UH ID known as the Mānoa One Card. Cardholders are eligible for certain university privileges and benefits. For details on how to obtain your card, please visit the Mānoa One Card website.
UH Bookstore
UH Bookstore is the authorized on-campus retailer for books, UH spirit merchandise, school supplies, and commencement regalia. They also provide copying and printing services, office supplies, snacks, and sundries. Educational pricing is also available for Apple computers with proof of UH ID.