Deputy Chief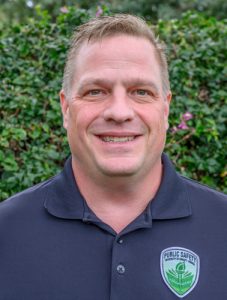 Contact
Phone: (808) 956-9130
Email: kmencel@hawaii.edu
Education
Bachelor's in Police Science — Saint Mary's University
Master's degree in Public Safety Administration — Saint Mary's University
Experience
Kurt has over 20 years of experience in law enforcement having spent most of his career with the Minneapolis Police Department — working various assignments from narcotics to sex crimes to patrol supervisor. After retiring from the Minneapolis Police Department Kurt taught the Graduate Capstone class for Public Safety Administration as an adjunct instructor for Saint Mary's University of Minnesota (Twin Cities Campus) and served as Manager of Security & Emergency Preparedness for the St. Paul Public School District. Deputy Chief Mencel also served in the US Army National Guard having been deployed to Central America, Europe, and Afghanistan — retiring as a Sergeant First Class after 22 years.
Kurt says: "It is a distinct honor to have the opportunity to serve as Deputy Chief for the Department of Public Safety at the University of Hawaiʻi — I am proud to be part of the dedicated women and men who protect this outstanding university.
My Role at DPS
Serves as acting Chief in the absence of the Chief
Supervision of daily activities and programs, including Field operations, Professional Standards, Support Services and Communications Center
Planning and management of safety and security activities
Development and administration of programs, policies, and procedures
Plans and manages crime prevention and incident investigation activities, including the scheduling and assignment of officers and other staff.