Aloha UH Mānoa Faculty:
Diversity Award Announcement:
The Mānoa Commission on Inclusion and Diversity is pleased to announce the annual Dr. Amefil "Amy" Agbayani Diversity Enhancement Award. This annual award program recognizes faculty or staff that have demonstrated a significant commitment to enhancing diversity at the University of Hawai`i at Mānoa campus.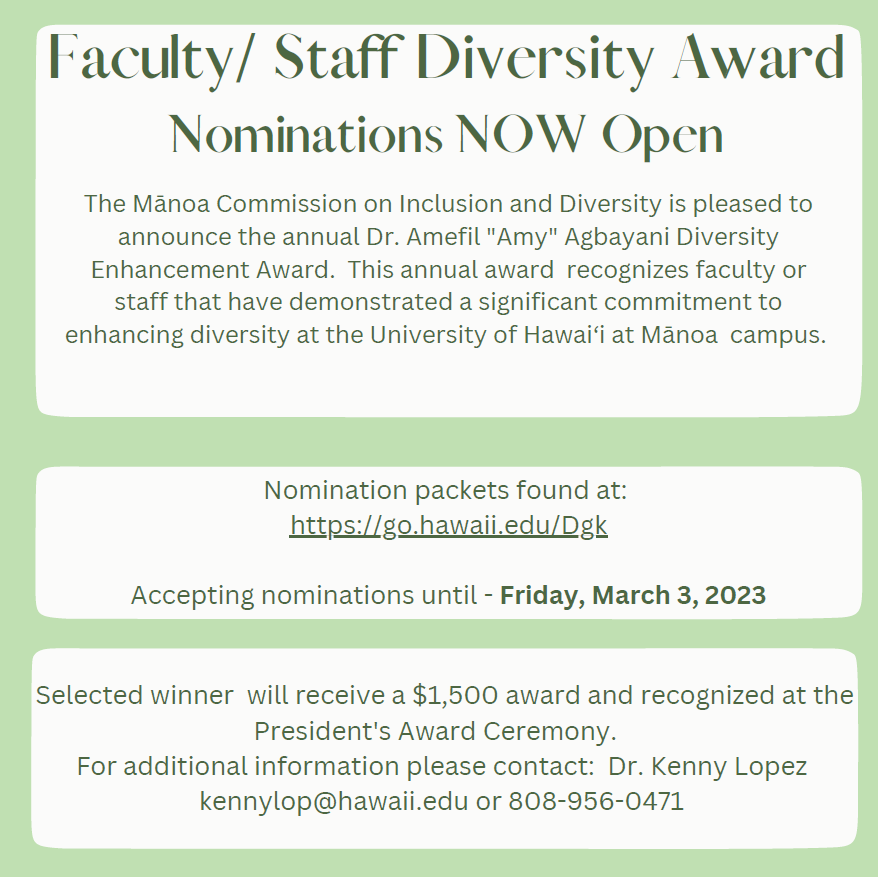 Award:
Selected winner will receive a $1,500 award and recognized at the President's Award Ceremony.
Accepting nominations until – Friday, March 3, 2023
Nomination packets can be found at:
For additional information please contact:
Dr. Kenny Lopez kennylop@hawaii.edu or 808-956-0471