CTAHR Food Systems
A sustainable food system is defined as one that provides sufficient food to meet current food needs while maintaining healthy ecosystems to assure food production for generations to come.
Our food systems ought to simultaneously serve our populations' health (physical, mental, and social well-being), the environmental health of our land and planet, and the economic health of our food and agricultural sectors. We all need to be food literate and understand the impact of our food choices.
Our responsibility in the College of Tropical Agriculture and Human Resources (CTAHR) as a Land Grant institution is to provide science-based information and educational programs in agriculture, human sciences, and natural resources through collaborative, culturally-relevant, and integrated efforts in Extension, research and instruction.
Key Strategies
A multi-disciplinary, multi-county, multi-department working group has identified six key strategies as ways that CTAHR Extension can contribute to a sustainable food system in Hawai'i. They are:
Expand access to affordable and safe local food for all people in the state.
Increase sustainable production of local food in the state by engaging with more farmers, ranchers and producers in producing for local markets.
Build knowledge, practice and interest for home food systems.
Develop sustained funding for people and programs that support local food systems.
Identify and build external partnerships to support a food system that promotes public health.
Measure and monitor relevant data indicators.
Get Involved
Food SECURITY Challenge – Think and Act Systematically!
Are you interested in improving sustainable agriculture and food security for Hawaiʻi and the people through research or innovative programming? We are seeking undergraduates interested in working with faculty and high school students to develop a project to sustain food security and sustainability Hawaiʻi! If this interests you, please join CTAHR's Food Systems Working Group to explore and identify a potential project idea and apply for UROP (Undergraduate Research Opportunities Program) funding by March 3rd in Spring and October 10th in Fall. See the flier for more information.
Local Networks and Resources
Ag Hui: AgHui is a broad coalition of agricultural stakeholders from across the sector and the state. We convene and strengthen relationships around local agriculture, production, and the food system in Hawaiʻi. We reflect, rather than represent, the ag sector and our diversity of perspectives is a source of strength.
Hawai'i Farm to School Hui: The Hawaiʻi Farm to School Hui is a statewide network comprising five Island Networks and over forty public-private entities dedicated to strengthening Hawai'i's farm to school movement. The Hawaiʻi Farm to School Hui formed in 2010 and is a program of Hawaiʻi Public Health Institute.
Hawaiʻi Good Food Alliance: We join together—with a sense of urgency—to raise community voice and support one another in the belief that each and every person in Hawaiʻi can share in healthy, locally produced food.
Hawaiʻi Island Agriculture Partnership: The Hawai'i Island Agriculture Partnership (HIAP) provides a voice and a platform for the agriculture sector on Hawai'i Island. Our members represent a cross section of agriculture industry leaders and partners – from small family farms, to those with thousands of acres. Our members work together to grow the agriculture sector on Hawai'i Island.
Hawaiʻi Island Food Alliance: The Hawai'i Island Food Alliance works to create a resilient, economically just, ecologically sound, and culturally rich food system for Hawai'i Island.
Hui Na Mea 'Ai Hawaiʻi: Founded on Oahu in 2016, Hui Na Mea Aiʻ Hawaiʻi is a non-profit organization dedicated to providing the necessary knowledge & capabilities to help transform Hawaiʻi into a global leader in agriculture technology and culinary innovation, and share the beauty of our unique food and culture with the world.
Maui Nui Food Alliance: The Maui Nui Food Alliance is a cross-sector collaborative dedicated to a resilient and healthy food future for the islands of Maui Nui – Maui, Molokaʻi, and Lānaʻi. The Maui Nui Food Alliance works to find a collective way forward for Maui Nui's food systems that are culturally grounded, ethically guided and connected to place.
Transforming Hawaiʻi's Food System Together: Transforming Hawaiʻi's Food System Together is a collaborative and multi-sectoral food system change initiative that seeks to convene key stakeholders, conduct applied research, articulate policy and planning recommendations and build statewide capacity to achieve a more economically robust, sustainable, equitable and resilient food system for Hawaiʻi.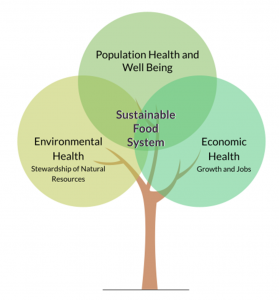 White Paper
A Framework for CTAHR Extension on Contributing to a Sustainable Food System for Hawai'i
Member Email Contacts
Hawaiʻi County
Marielle Hampton, Youth Education
Noa Lincoln, Indigenous Crops
Sharon Motomura Wages, Edible Crops
Becky Settlage, Youth Education

Kaua'i County
Emilie Kirk, Sustainable & Organic Agriculture

Maui County
Nancy Ooki, Youth Education
Kristina Cacpal, Farm to School, Moloka'i
Glenn Teves, Edible Crops, Moloka'i

Honolulu County
Laura Ediger, Farmer Training
Sothy Eng, Food Systems Group Facilitator
Monica Esquivel, Nutrition & Health Promotion
Bradley Fox, Aquaculture
Thao Le, Stress Prevention & Wellbeing
Jeff Goodwin, Int. Assoc. Dean of Extension
Christine Hanakawa, Youth Education
Tricia Khun, CTAHR Student
Lydi Morgan Bernal, Farm to School
Joshua Silva, Edible Crops
Jensen Uyeda, Edible Crops
Sarah Yuan, Program Evaluation