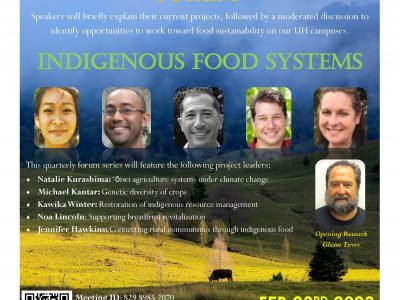 CTAHR Food Systems Forum 4 - Indigenous Food Systems - will be held February 23, 2023
Tatsoi is a leafy green Chinese cabbage. If tatsoi is not available you may substitute bok choy.
Seed saving resources from UH CTAHR, including fact sheets, videos, presentations, and articles.
This workshop teaches the importance and the basics of the seed-saving tradition.
Use jicama in your breakfast hash for a healthy alternative. Use the leftover vegetable for a snack!
Kabocha has hard skin which can make it dangerous to cut. To be safe, cook Kabocha slightly BEFORE cutting.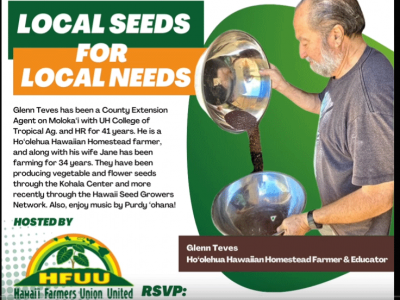 Extension Agent Glenn Teves (Molokai) delivered a presentation at the Hawaii Farmer's Union United meeting on Thursday, November 10, 2022,