ANNA STIRR, Director
Ph.D. in Ethnomusicology, Columbia University
Associate Professor, Department of Asian Studies
Email: stirr@hawaii.edu
Anna Stirr's research focuses on South Asia, particularly on Nepal and the Himalayan region. She is currently working on two projects that deal with love, intimacy, and politics in Nepal. The first looks at improvised dohori question-answer songs as culturally intimate, gendered expressions of ideas of nation and heritage, within a cycle of migration and media circulation that spans the globe. The second chronicles the history of Nepal's politically oppositional "progressive song" from the 1960s to the present, with a focus on ideas of love, development, and communist thought as interrelated ways of imagining a better future. Articles from these projects have appeared in various journals and edited volumes. Anna also maintains an active research interest in the relationship between music, religion, politics and public culture in South Asia and the Himalayas. Along with teaching and researching about music, Anna is also active as a performer. After a bachelor's degree in western classical flute performance, she has studied Hindustani classical bansuri flute with Steve Gorn and Jeevan Ale, and has learned the folk style of bansuri performance through musical interaction with many Nepali performers during her fieldwork. As a singer, she has studied the Hindustani classical tradition with Prabhu Raj Dhakal in Nepal and Ustad Mehboob Nadeem in London, and she learned Nepali folk and dohori song as she learned the flute styles, in the informal oral tradition. Her formal instruction in Nepali folk music has been with Khadga Bahadur Budha Magar on the madal drum, and she believes that knowledge of percussion provides a firm foundation for a broader grasp of any musical style. She is working on compiling and translating the Nepali folk music teaching materials created by her teachers as well as the late musicologist Subi Shah. Prior to joining the UH faculty she held postdoctoral positions in ethnomusicology and anthropology at Oxford University, and in Asian Studies at Leiden University. As a teacher, Anna is excited to introduce students to the diverse worlds of Asian performing arts, and to broader themes in Asian cultures and history, from various perspectives in the social sciences and humanities.
ASHOK DAS
Ph.D. in Urban Planning, University of California at Los Angeles
Associate Professor, Department of Urban and Regional Planning
Email: ashokdas@hawaii.edu
Before coming to DURP Ashok Das was an Assistant Professor in the Department of Urban Studies and Planning at the San Francisco State University. He also worked as an architect in India, and as an architecture/planning consultant in the US. Ashok's research revolves around issues of urban poverty in developing countries of South and Southeast Asia, in countries such as India, Indonesia, Thailand, and the Philippines. Community participation and empowerment, slum upgrading and low-income housing, decentralization and local governance, and the role of civil society in development among his key topics of interest. His doctoral work at UCLA explored the nature, measurement, and comparison of empowerment arising from participation by poor households in post-decentralization slum upgrading programs in India and Indonesia. Ashok's recent research has explored community-managed, integrated microfinance for urban poverty alleviation; local government-led, community-based efforts towards disaster preparedness and risk reduction; and how institutional idiosyncrasies and planning education influence each other and planning practice. He has also investigated the impacts of inclusionary zoning and other affordable housing policies on local/regional housing markets in the United States, especially in California and Hawaii. Globalization's impact on urban form and historic preservation in emerging economies are other research interests. He is also an avid sportsman, trekker, and cartoonist. In 2016, he received the Chancellor's Citation for Meritorious Teaching, one of UH Manoa's highest teaching awards.
MONICA GHOSH
Ph.D. in English, University of Hawai'i at Mānoa
South Asia Studies Librarian and Public Services Division Head
Email: monicag@hawaii.edu
Monica Ghosh has been an academic librarian since 1988. A graduate of the University of Michigan Master of Information and Library Studies, she began her career in library instruction and general reference at Michigan State University and moved to the University of Hawai'i at Mānoa (UHM) in 1991 as a reference librarian. A few years later, she was appointed as the South Asia Studies Librarian, and is the only librarian who has also served twice as the Director of the Center for South Asian Studies at UHM. While Chair of the renowned Asia Collection at UHM Library, she received her PhD in English. After serving twice as Interim Associate University Librarian for Planning, Administration and Personnel, she was appointed Interim University Librarian in August 2017-2019. Her professional associations include the Committee on South Asia Libraries and Documentation (CONSALD) and the Association for Asian Studies (AAS)–she has presented her scholarship at the annual meeting of AAS and at the Annual South Asia Conference in Madison, Wisconsin. Her research interests include South Asians writing in English; literature of the South Asian diaspora; representations of South Asians in U.S. popular culture; and the Anglo-Indian and Chinese communities of India.
KAREN KADOHIRO LAUER
MA in Anthropology and MLISc, University of Hawai'i at Mānoa
Hawaiian and Pacific Collections Archivist / Russian Studies Librarian
Email: kkadohir@hawaii.edu
Karen Kadohiro Lauer has been an academic librarian and archivist since 2015. She is a graduate of the University of Hawai'i at Mānoa Master of Library Information Sciences and Anthropology programs. She has conducted research on collections from Tonga, India, and Russia, as well as on archival collections related to Hawaiʻi and the Pacific. Her primary interests lie in exploring new ways to improve access to the extensive Asia and Pacific collections of Hamilton Library. Her research interests include the cultural geography of South Asia and the impact of culture on human biology. Her professional associations include the Association of Asian Studies (AAS), American Library Association (ALA), Society of American Archivists (SAA), Association of Hawaiʻi Archivists (AHA), and the Hawaiʻi Library Association (HLA).
JAN BRUNSON
PhD in Anthropology, Brown University
Associate Professor, Department of Anthropology
Email: jbrunson@hawaii.edu
Jan Brunson's research intertwines medical anthropology, critical demography, and cultural studies of science, technology, and medicine. She has conducted ethnographic research in Nepal for two decades on global projects of inventory and intervention alongside Nepali women's projects of reproduction and family making. Her portfolio includes studies of family planning discourses, maternal health in resource-poor and disaster settings, and the standardization of time in obstetrics. Her first book, Planning Families in Nepal: Global and Local Projects of Reproduction, offers an account of Hindu Nepali women as they negotiate conflicting global and local ideals regarding reproduction. Her second book, co-edited with Nancy Riley, showcases scholarship from around the globe on gender and demographic processes.
PALLAVI GUPTA
Ph.D. in Geography, University Of North Carolina, Chapel Hill, 2023. Certificate in Women's and Gender Studies, University Of North Carolina, Chapel Hill, 2023
Instructor, Department of Geography
Email: pallavi@hawaii.edu
I am a feminist political geographer, committed to studying how hierarchies are created within human societies. Over ten years of working with leading feminist non-profits and community-based organizations in India, I am deeply engaged with questions related to non-discrimination, gender, and social justice. As a practitioner, along with my team members, I anchored gender-justice programs for diverse audiences including lawyers, corporate employees, young students, security personnel, and employees of nonprofits. I have formal training in law, social work, and geography, and, in my current work, critically examine the experiences of cleaning workers in India.
My research spans the disciplines of labor, legal, feminist, and political geographies and draws upon frameworks from Black Studies, Dalit Studies, and Infrastructure Studies. In doing so, it examines how space, political economy, and social structures combine to exacerbate the experience of discrimination for marginalized groups. In my doctoral work, I engaged with these questions through a case study of the Indian Railways, using extensive qualitative methods among cleaning workers in Hyderabad, India. My dissertation chapters have been published in Ethnic and Racial Studies and Annals of the American Association of Geographers.
PAUL LAVY
Ph.D. in South and Southeast Asian Art History, University of California, Los Angeles
Associate Professor, Department of Art and Art History
Email: paullavy@hawaii.edu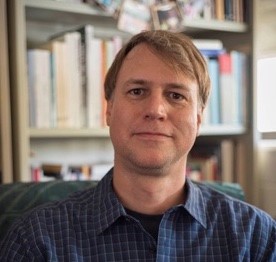 Prior to coming to UH Manoa, Paul Lavy taught ancient art history at Loyola Marymount University, Los Angeles, and Asian and Islamic art history at Pennsylvania State University, University Park. He has conducted research in India and throughout Southeast Asia, particularly in Cambodia, Thailand, and Vietnam (where he lived for a couple of years). His ongoing research, which has been funded by the University of Hawaii Research Council, the Metropolitan Museum of Art, the Asian Cultural Council, and the National Security Education Program, investigates the links between art/architecture and political history in early historic Southeast Asia. His primary interests are the Hindu-Buddhist artistic traditions associated with the Mekong Delta and Preangkorian Khmer civilization and their relationships with the art of South Asia. He is currently researching and writing a book on early sculpture from Thailand, Laos, Cambodia, and Vietnam, entitled The Crowned Gods of Early Southeast Asia. His notable works include, "Conch-on-Hip Images in Peninsular Thailand and Early Vaisnava Sculpture in Southeast Asia" in Before Siam: Essays in Art and Archaeology, (2014), ed. Nicolas Revire and Stephen A. Murphy; "A Lopburi Buddha at the Honolulu Museum of Art," Orientations 43, 5 (June 2012): 53-59; "As in Heaven, So on Earth: The Role of Vishnu, Harihara, and Shiva Images in the Politics of Preangkorian Southeast Asia," Journal of Southeast Asian Studies 34, 1 (2003): 21-39.
MARI MARTINEZ
Ph.D Candidate in Performance Studies, Department of Theatre and Dance, UH Mānoa
Coordinator, Center for South Asian Studies
Email: mm2046@hawaii.edu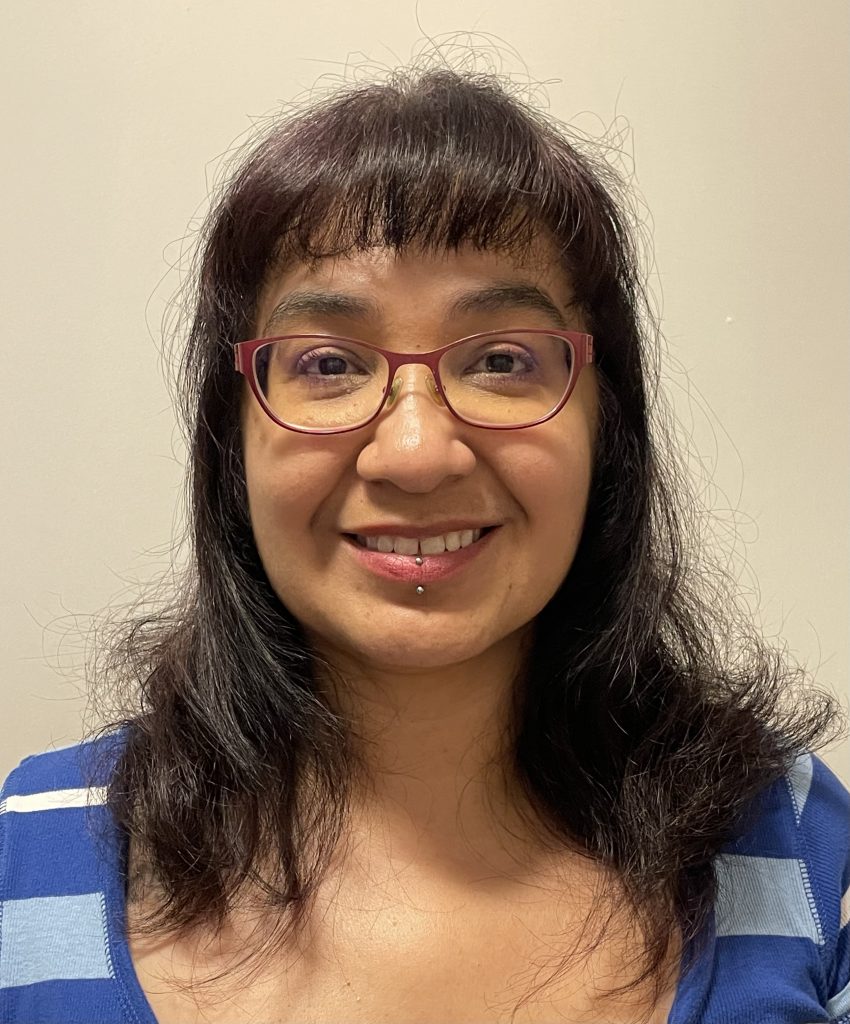 Mari Martinez is currently a second year PhD in Performance Studies in Theater and Dance. She received her BFA from the University of Michigan in Performing Arts Technology and her MA in Performance Studies from the University of Hawaii at Manoa. As part of her MA Thesis she created an educational website (blackbox.academy) covering topics ranging from racial bias, surveillance and mis and disinformation in technology. Her dissertation research focuses on the intersectionality of performance, political science and death. She has done live performances ranging from a live interactive 3D performance with assistance from the University of Hawaii at Manoa's LAVA lab, and live avant garde politically charged performances dealing with racism, and disparity. Her wide range of research includes Butoh, technology's impact on eastern and South Asian religions, and artificial intelligence. She studies Bollywood dance and film with a deep love for Lata Mangeskar, and Shah Rukh Khan. She studies under a Buddhist monk who focuses resources on helping children throughout Myanmar.