01 Mar

CRDG Faculty Member Wins Research Award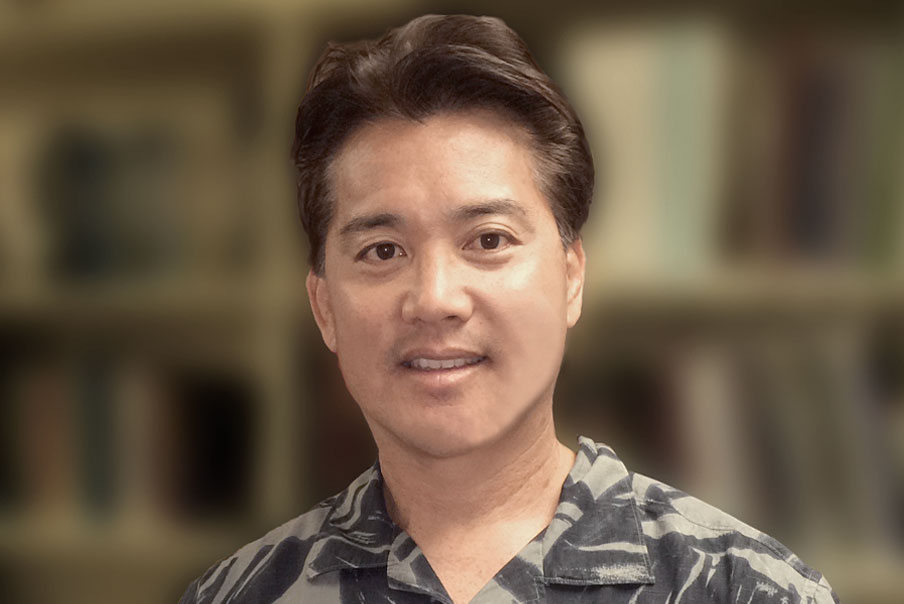 Dr. Hugh Dunn, an education associate and principal investigator with the College of Education Curriculum Research & Development Group (CRDG), won the 2018 Hawai'i Educational Research Association (HERA) Distinguished Paper Award for his work, Revealing the Variation in Performance of Hawaii's Asian Pacific Islander Subgroups on the English Language Arts Smarter Balanced Assessment: Implications for Policy and Practice.
Co-authors Dunn, Dr. Malkeet Singh of the Wake County Public School System in North Carolina, and Dr. April Burke of Central Michigan University, were presented with the award at the 40th Annual HERA Conference. Both Dunn and Singh received their doctoral degrees from the UH Mānoa College of Education.
"Hugh's research is a significant contribution to the field of education by pointing to achievement gaps that are not obvious when looking at larger subgroups," CRDG Director Barbara Dougherty said. "The way in which he and his co-authors viewed subgroups can have an impact on others as they seek to better understand and support under-achieving groups."
Dunn explained that the paper provides a timely and transparent baseline of the achievement gaps between different subgroups of students, namely between Caucasian students and their Asian Pacific Islander peers:  Asian, Filipino, Native Hawaiian, and Pacific Islander.
"By employing a multilevel regression model, we're able to report accurate estimates of the achievement gap patterns between different subgroups of students in Hawai'i as measured by the English Language Arts Smarter Balanced Assessment," Dunn said. "Unlike single-level data analysis that ignores the complexity inherent in the data, examining student proficiency as a hierarchical construct reveals variations in performance that might otherwise go unnoticed."
HERA is a member of the Consortium of State and Regional Educational Research Associations, which is an affiliate of the American Educational Research Association (AERA). In addition to receiving the HERA recognition and a monetary award of $500, Dunn and his co-authors will present at the 2018 AERA Annual Meeting in New York City in April 2018.
Source: CRDG Faculty Member Wins Research Award | College of Education, The University of Hawaiʻi at Mānoa