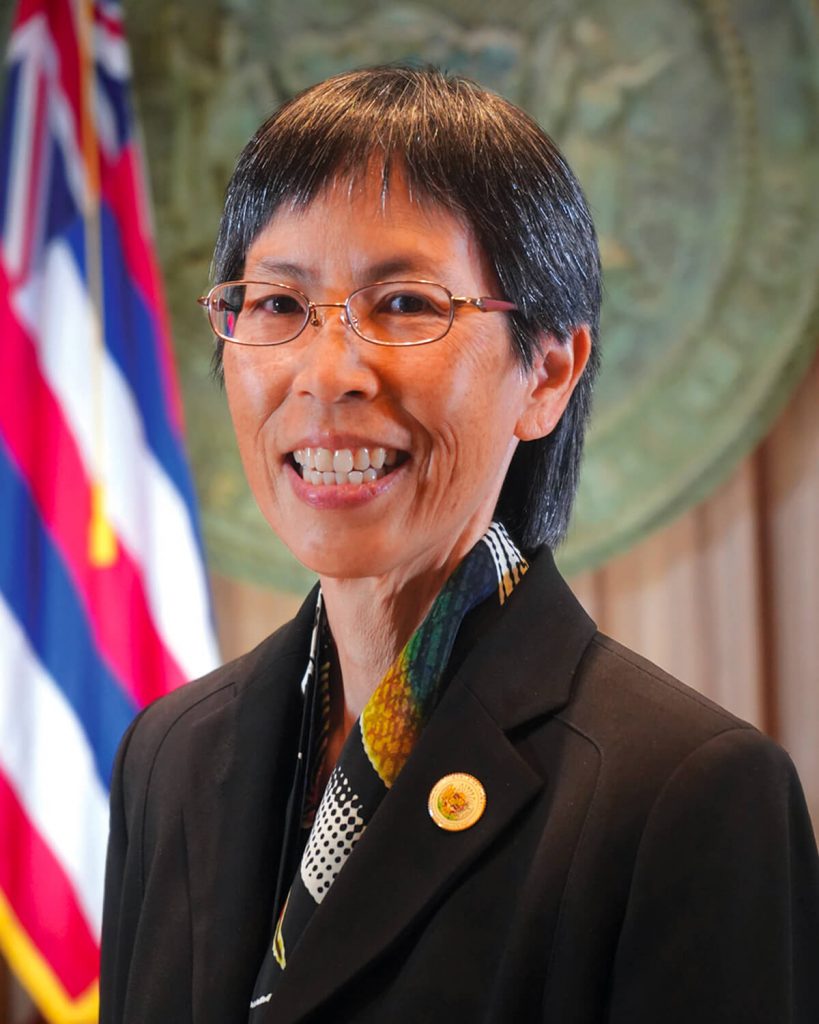 State of Hawai'i Director of Health, Elizabeth A. Char, MD, FACEP
Dr. Elizabeth "Libby" Char was appointed as Director of Health at the State of Hawaiʻi Department of Health by Governor David Y. Ige effective September 16, 2020.
Dr. Char is a dual degree recipient from the University of Hawaiʻi. She earned her bachelor's degree in Biology from the University of Hawaiʻi at Manoa and graduated from the University of Hawaiʻi John A. Burns School of Medicine. Dr. Char completed her postgraduate training in Emergency Medicine at the University of California, Los Angeles and is a board-certified emergency physician.
She has a wealth of clinical, academic and administrative experience. From 2005-2010, Dr. Char served as the Director of the City and County of Honolulu's Emergency Services Department. She also served as the Medical Director for the Honolulu Fire Department; American Medical Response, Hawaiʻi; Kauaʻi Fire Department; Maui Fire Department; and Oʻahu Emergency Medical Services. She has worked in busy emergency rooms on Oʻahu and led medical services for large, international events.
Since 1998, Dr. Char has served as an Assistant Clinic Professor of Surgery at the John A. Burns School of Medicine's Division of Emergency Medicine, where she also served as a medical student advisor and sat on the Admissions Committee and Student Standing and Promotion Committee. She also was an EMS staff lecturer at Kapi'olani Community College from 2002 to 2020. Dr. Char has held various volunteer roles with healthcare and preparedness non-profits.