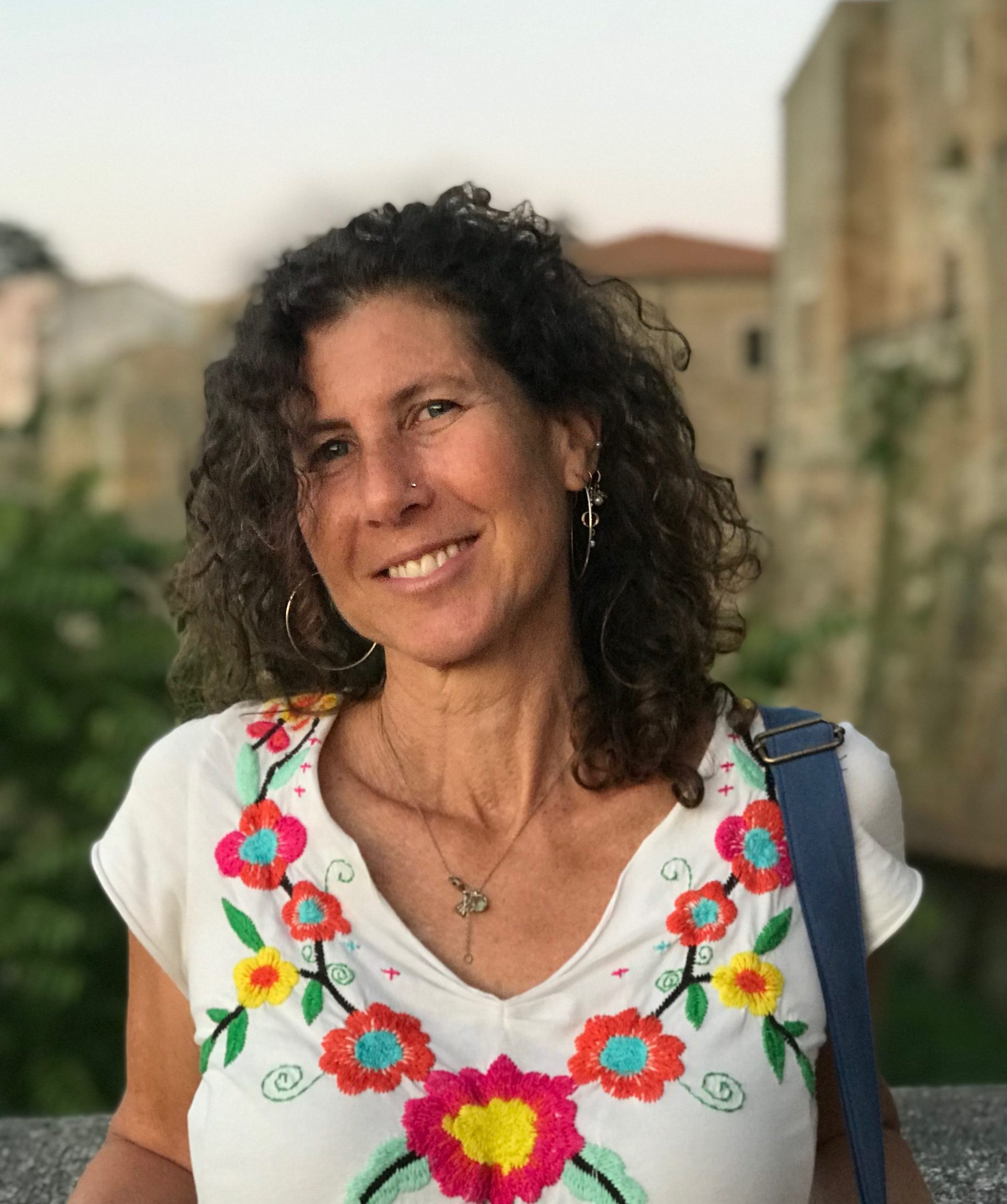 Laura Margulies has been creating hand painted animated films and commissioned work for 30 years. Her work combines motion, color, texture, live action, rhythm and sound to create award winning, expressive media. She often animates with paint in a stop motion style.
Laura's work has been screened worldwide in such venues as The Sundance film festival, the 92nd Street Y in NYC, MTV, PBS, The Ann Arbor Film Festival, The Smithsonian Museum, Annecy Film Festival, The Hawaii International Film Festival among others. Laura worked as a Designer and Color Artist at MTV animation on such shows as Beavis and Butthead, The Head and Daria. While in New York City she worked for several influential independent animators. Her film Rolling Down Like Pele was selected to air on Hawaiian Airlines' "in-flight programming".
Laura's professional work includes commercials, music videos, station IDs, title sequences and more. Recently Laura created and supervised animation for the Symphony of the Hawaiian Bird which was performed live with the Hawaii Symphony Orchestra for thousands of children in Hawaii and beyond.
Besides making films, Laura has taught animation at New York University, The School of Visual Arts, The New York Film Academy, Pratt Institute, Punahou School, I'olani and Hawaii Women in Filmmaking. She teaches animation at the University of Hawaii at Manoa in the Academy for Creative Media.
MFA, Animation, Maurice Kanbar Institute for Film and Television, Tisch School of the Arts, New York University
BA, Film, University of Hawaii