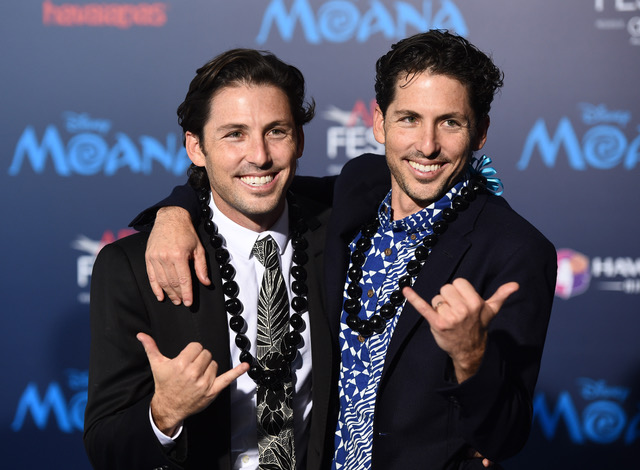 Aaron and Jordan Kandell are identical twin brother screenwriters and producers, who were born, raised, and still reside in Hawai'i. They are best known for their work on Disney Animation's Moana and the 2018 feature Adrift.
Operating under their banner Twin Ink, the Kbros have a number of notable upcoming projects including Supernormal, a superhero comedy for Netflix starring Josh Gad, Luke Evans, and Daisy Ridley; Sidekicks, a reimagining of classic fairy tales through the eyes of the heroes' underappreciated helpers for Paramount; and The Muppet Man, a biopic of Jim Henson for Disney.
In TV, the twins sold Swift-Harding, an original family adventure series with Chris Columbus attached for Netflix; and Capitol, a limited series centered on the Congressional Page cocaine scandal of the early 1980s with Peter Farrelly to direct for HBO Max. They are currently writing an original film for Apple Studios and legendary director Robert Zemeckis.
The twins are sons of 'Iolani and graduates of USC. As former teachers, they feel a responsibility to aid, as mentors and advocates, in the educational advancement of emerging local talent.