Students
|
Internships / Cooperative Education
Cooperative Education Testimonials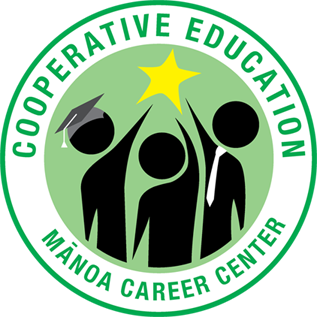 "Co-op gave me a renewed dedication to and interest in my studies."
"I enjoyed working with professionals who treated me likewise. "
"I really like the fact that I'm working with people who are already in the field. They are giving me insight on the real world. This kind of information is priceless, things you can't learn in classes."
"Co-op has allowed me the opportunity to gain first hand experience in my future career field while getting paid."
"Being able to make decisions that have real results."
"I've gained a lot of valuable knowledge in the field by talking to people and learning which I had no clue before this experience."
Do you have a Cooperative Education story to tell? Email us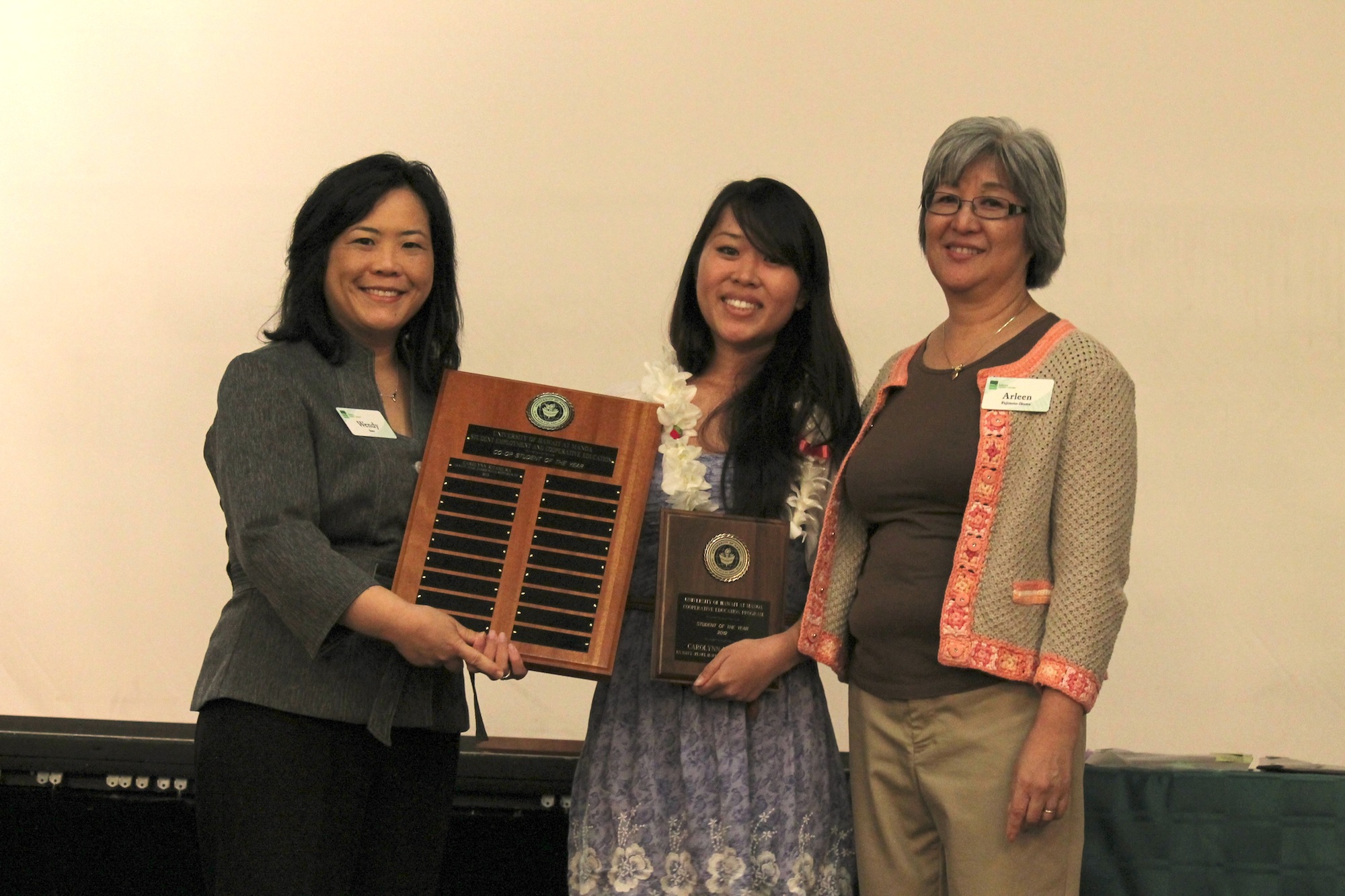 Pictured (L-R) Wendy Sora, Interim Director, Carolynn Kitamura, 2012 Co-op Student of the Year Winner, and Arleen Fujimoto-Ikuma, Community Development, Cooperative Education and Internship Director.
The Mānoa Career Center annually recognizes outstanding Co-ops with the Co-op Education Student of the Year award. Cooperative Education is a unique form of education which integrates classroom study with paid, planned, and supervised work in the private and public sector.
Carolynn Kitamura, an Electrical Engineering major, employed at Pearl Harbor Navy Shipyard was the recipient of the Co-op Student of the Year award. She received a plaque and a $500 scholarship from MCC.
Carolynn's supervisor, Chad Fukumoto, described Carolynn as a person who "asks all the right questions and accomplishes each task with utmost urgency and technical adequacy."
Carolynn described her co-op as a "unique and prosperous experience" and credits her supervisor, Mr. Fukumoto, for her her growth as a co-op student and providing the opportunity to work on a ground breaking project.