Students
Internships / Cooperative Education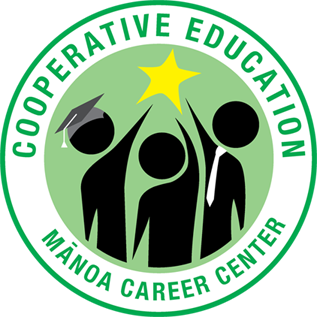 Develop your awareness, explore, and experience careers through Cooperative Education (Co-op), a nation-wide, work experience program. Integrate academic and career interests with paid, career-related, and productive work experiences.
What can I gain from a co-op or an internship?
Gain valuable experience and apply classroom learning in a professional environment
Explore career opportunities and clarify career objectives by exploring the field from the inside
Develop professional work habits and personal confidence
Helps students transition from academic to employment life
What is required to join Co-op?
Enrolled as at least half-time, classified UH Mānoa students
Good academic standing at the sophomore, junior, senior, or graduate levels
Declared major
At least two full semesters remaining before graduation
Information about Internships
Internships are short term, paid, project based opportunities that offer experiential learning in student's field of interest. Internships offer your organization students with academic knowledge to assist in projects or assignments to enhance your organizational goals.
Get started today!
Related Form:
coop2600@hawaii.edu