At the Mānoa Career Center, we love to establish good relationships with our students and staff. Jena Funakoshi, our previous Social Media Specialist, graduated in Spring 2020 with a BA in Communications, with a focus on Digital Marketing. We had a chance to catch up with Jena and ask her some questions about life post-graduation.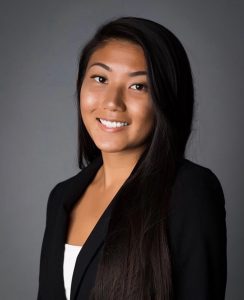 Jena Funakoshi
Q: What led to your interest in Communications?
A: I wanted to pursue a career in Communications because of the wide variety of skills and careers it could bring me. I was able to learn about digital marketing, film and video, public relations, news reporters… the list goes on!
Q: What was the biggest transitional issue you faced when you started working?
A: I graduated in the beginning of quarantine, so finding a job was difficult. I applied to 100 places and only did about a handful of interviews. I got offered some jobs, but I went with my gut and turned them down to go to grad school. 
Jena is now pursuing her masters degree in Media Production and works at the University of Hawaiʻi Cancer Center as a Communications Graduate Research Assistant. 
Q: What are some of your career goals?
A: I'd like to have my own freelance media company where I can do videography, photography, graphic design and marketing! 
Q: What special advice would you give to the upcoming graduates? 
A: My advice is to take advantage of being in college while you can! Make as much friends as you can, join clubs, volunteer! When I graduated I was a little bummed because I knew I was going to miss being in college… maybe that's a part of the reason I joined grad school!
It's always nice to catch up with our alumni. Don't forget that UH alumni have access to our services for up to 5 years after graduation! We hope this encourages you to connect with us and utilize our resources!