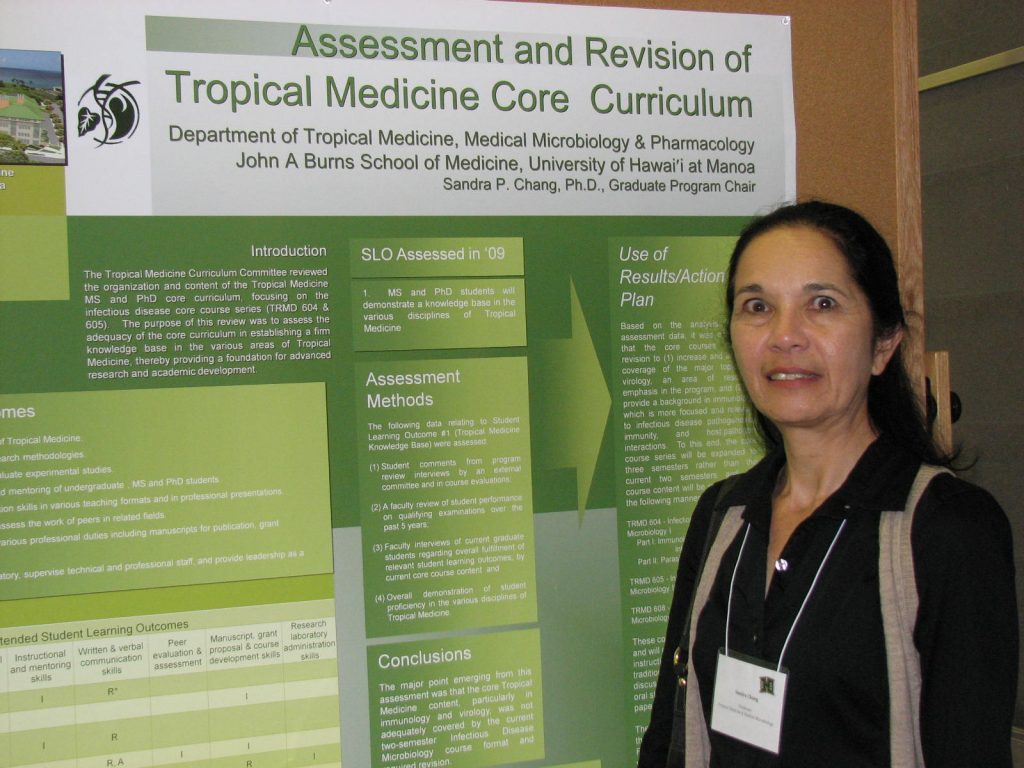 The Tropical Medicine Curriculum Committee reviewed the organization and content of the Tropical Medicine MS and PhD core course series (TRMD 604 & 605). The following data relating to Student Learning Outcome #1 (Tropical Medicine Knowledge Base) were assessed: (1) student comments in program review interviews by an external committee and in course evaluations; (2) faculty review of student performance on qualifying examinations over the past 5 years; (3) faculty interviews of current graduate students regarding specific core content and overall fulfillment of the program's student learning outcomes; and (4) overall demonstration of student proficiency in the various disciplines of Tropical Medicine. The major point emerging from this assessment was that the core Tropical Medicine content, particularly in immunology and virology, was not being adequately covered in the current two-semester Infectious Disease Microbiology course format. Based on the above data, it was decided that the core courses required expansion from two to three semester courses to (1) increase and improve coverage of the major topics in virology, an area of research emphasis in the program, and (2) to provide a background in immunology which is more focused and relevant to infectious disease pathogenesis, immunity, and host:pathogen interactions. By Sandra P. Chang
Recommended Citation:
Chang, Sandra P. (2009, December). Assessment & Revision of Core Curriculum in Tropical Medicine. Poster session presented at the Assessment for Curricular Improvement Poster Exhibit at the University of Hawai'i at Mānoa, Honolulu, HI.