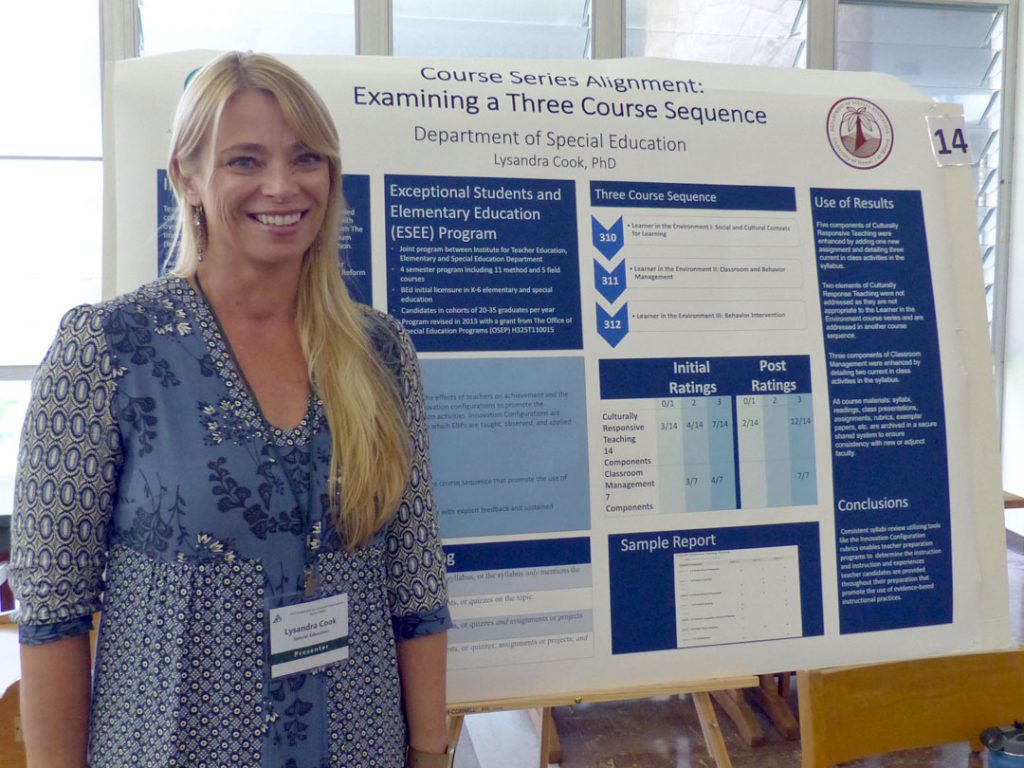 This poster outlines the process through which faculty examined how the embedded assignments, field components, and signature assignment across a three-course sequence aligned. The course sequence of the three Learner in the Environment courses are outlined. Faculty utilized the federal funded Collaboration for Effective Educator Development, Accountability and Reform (CEEEDAR) Center tools to ensure that across the three courses students engaged in meaningful course and field assignments aligned with current research. Scoring criteria are provided along with initial and post-implementation ratings and a sample report. The courses were examined using the Culturally Responsive Teaching Practices, the Classroom Management, and the High Leverage Practices rubrics. Finally, from identified areas in need of additional clarity or additional coverage, this poster highlights how results from the report were utilized toward syllabi revision, which increased the number of elements addressed across the course sequence. by Lysandra Cook
Recommended Citation:
Cook, L. (2017, March). Course series alignment: examining a three course sequence. Poster session presented at the Assessment for Curricular Improvement Poster Exhibit at the University of Hawai'i at Mānoa, Honolulu, HI.