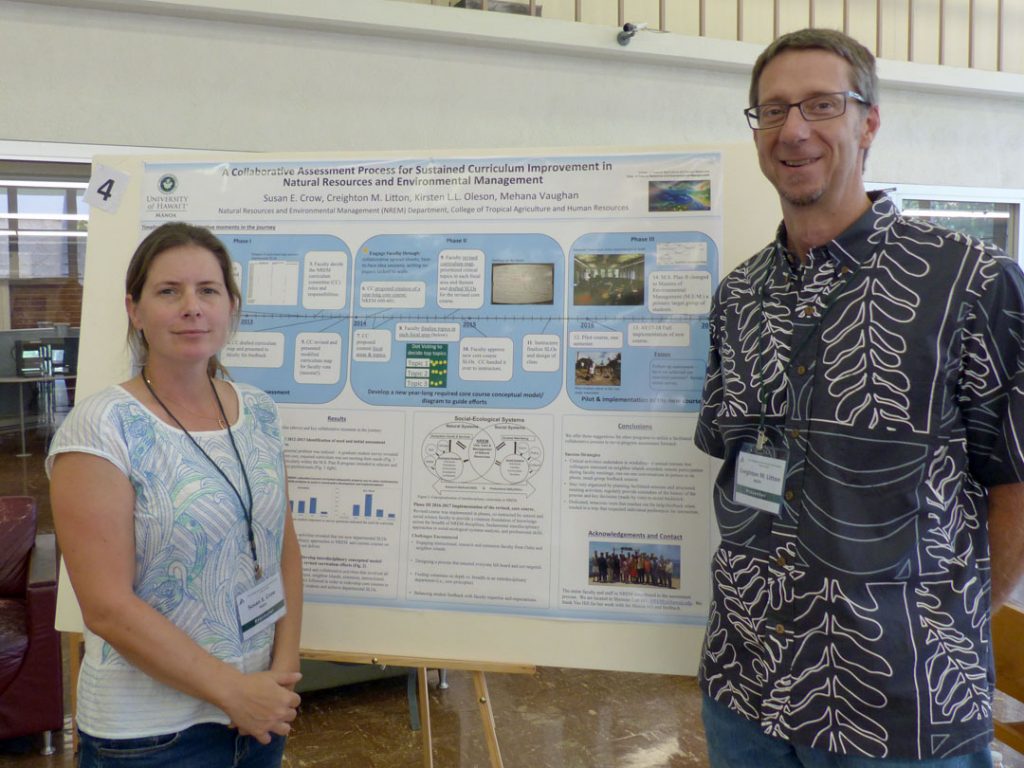 In this poster, assessment activities in Natural Resources and Environmental management (NREM) were designed to address three critical questions: (1) Are NREM graduate degree program student learning outcomes (SLOs) still appropriate?; (2) Do current core departmental graduate courses adequately address graduate degree program SLOs?; and (3) If current core and elective courses do not adequately cover the existing SLOs, how can they be modified to do so? The NREM Curriculum Committee gathered answers through multiple, collaborative activities inclusive of both graduate students and faculty. In total, the assessment process and implementation included input collected during departmental faculty meetings, faculty and student meetings, collaborative Google documents, faculty workshops, and departmental retreats. This poster describes the concrete strategies and steps through which facilitated collaboration occurred over key milestones of the overall program assessment process. This poster summarizes challenges encountered, such as engaging instructional, research and extension faculty from Oahu and neighbor islands and outlines success strategies and suggestions for other programs to utilize a facilitated collaborative process to move program assessment forward. by Susan Crow, Creighton Litton, Kirsten Oleson, and Mehana Vaughan
Recommended Citation:
Crow, S. E., Litton, C. M., Oleson, K., & Vaughan, M. (2017, March). A collaborative assessment process for sustained curriculum improvement in Natural Resources and Environmental Management. Poster session presented at the Assessment for Curricular Improvement Poster Exhibit at the University of Hawai'i at Mānoa, Honolulu, HI.