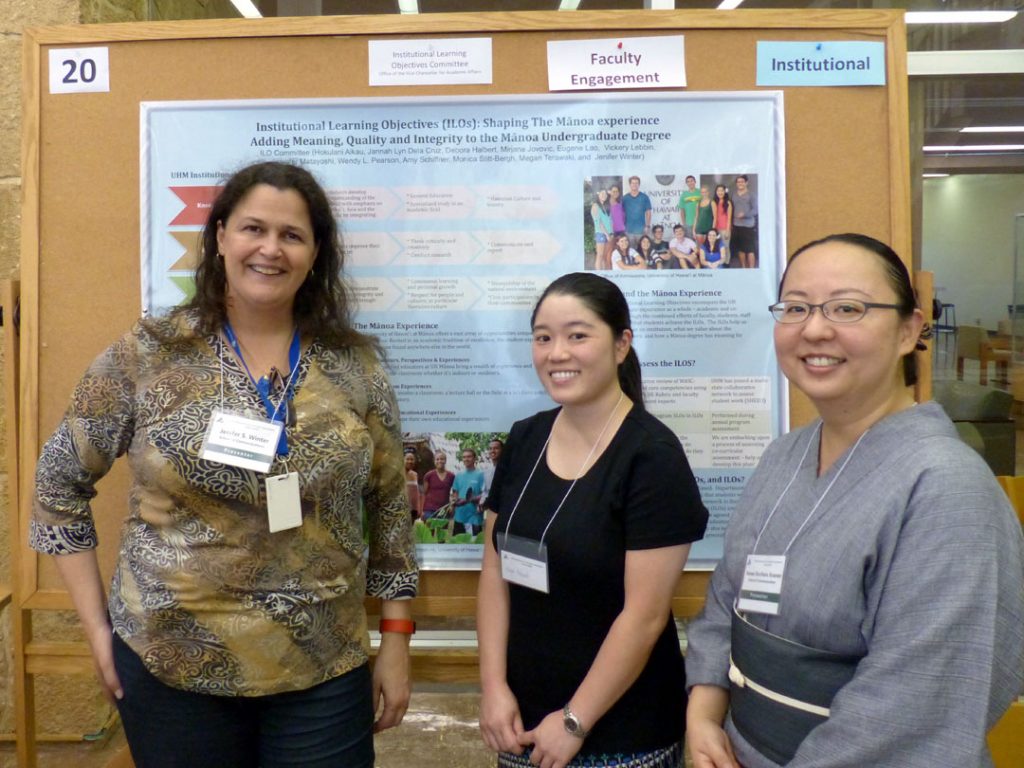 The purpose of this poster is to describe for faculty, staff and students what the ILOs are, why they are important and how faculty can help implement the ILOs. This poster details the ILOs, differentiates ILOs from SLOs and PLOs, and describes how ILOs and assessment fit into the unique context of the Mānoa campus. by Aikau Hokulani, Jannah Lyn Dela Cruz, Debora Halbert, Mirjana Jovovic, Eugene Lao, Vickery Lebbin, Jennifer Matayoshi, Wendy L. Pearson, Amy Schiffner, Monica Stitt-Bergh, Megan Terawaki, Jenifer Winter
Recommended Citation:
Aikau, H., Dela-Cruz, J., Halbert, D., Jovovic, M., Lao, E., Lebbin, V., Matayoshi, J., Pearson, W., Schiffner, A., Stitt-Bergh, M., Terawaki, M., & Winter, J. (2016, April). Institutional learning objectives assessment: shaping the Mānoa experience adding meaning, quality and integrity to the Mānoa ungergraduate degree. Poster session presented at the Assessment for Curricular Improvement Poster Exhibit at the University of Hawai'i at Mānoa, Honolulu, HI.