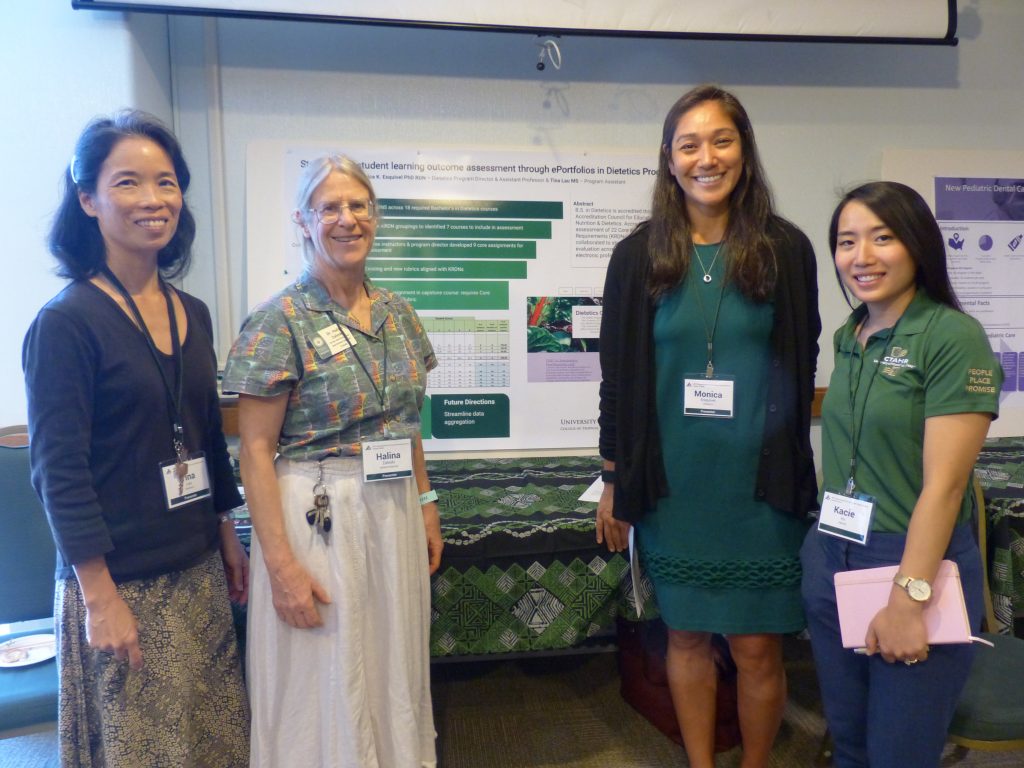 The poster will describe the process that the dietetics program faculty and staff underwent to develop a systematic and streamlined process for assessing student learning of 22 accreditation-required outcomes. The process includes collaborative curriculum mapping, assignment refinement, rubric development, and the establishment of an electronic professional portfolio system. By Monica Esquivel and Tina Lau
Recommended citation:
Esquivel, M., & Lau, T. (2019, April). Streamlining student learning outcome assessment through ePortfolios in Dietetics Program. Poster session presented at the Assessment for Curricular Improvement Poster Exhibit at the University of Hawai'i at Mānoa, Honolulu, HI.