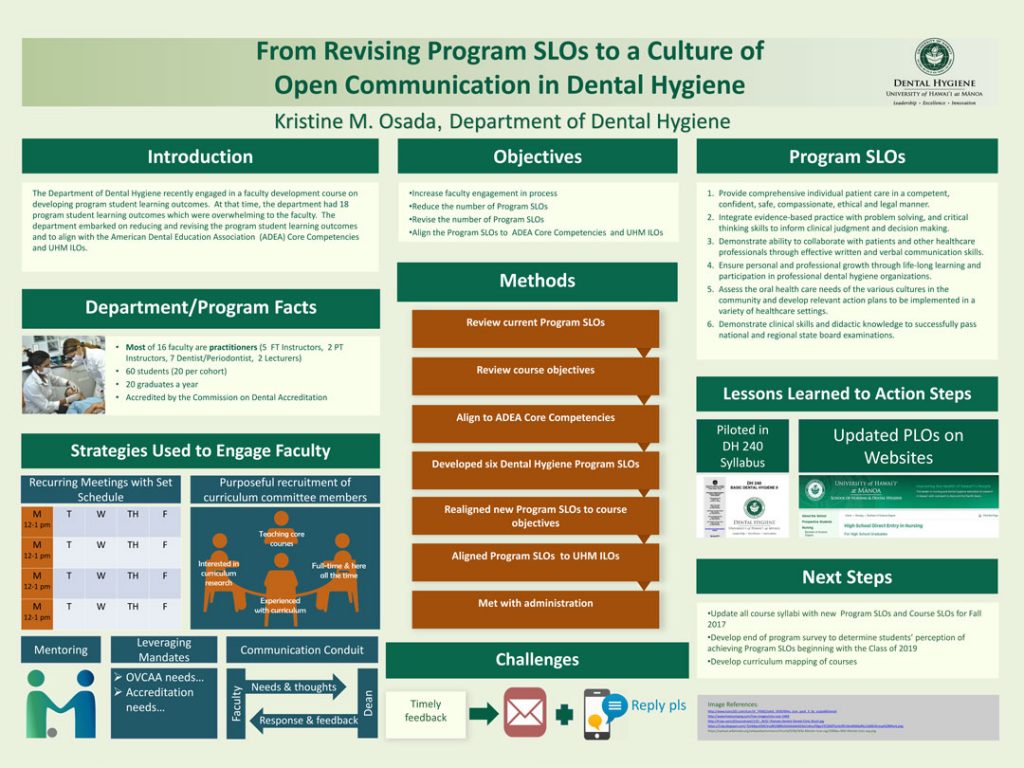 This poster describes the program student learning outcomes development process in the Dental Hygiene BS degree program. It details the challenges that the program faced in the past, the success strategies to engage faculty, and the benefit of assessment process. The Dental Hygiene BS degree has 16 faculty members, most majority of whom are practitioners as dental hygienists or dentists. Project objectives and the methods of revising Student Learning Outcomes (SLOs) are outlined, a detailed description of Program SLOs is provided, and follow-up actions along with next steps are provided. by Kristine M. Osada and Penny Ching
Recommended Citation:
Osada, K. M. (2017, March). From revising program SLOs to a culture of open communication in dental hygiene. Poster session presented at the Assessment for Curricular Improvement Poster Exhibit at the University of Hawai'i at Mānoa, Honolulu, HI.