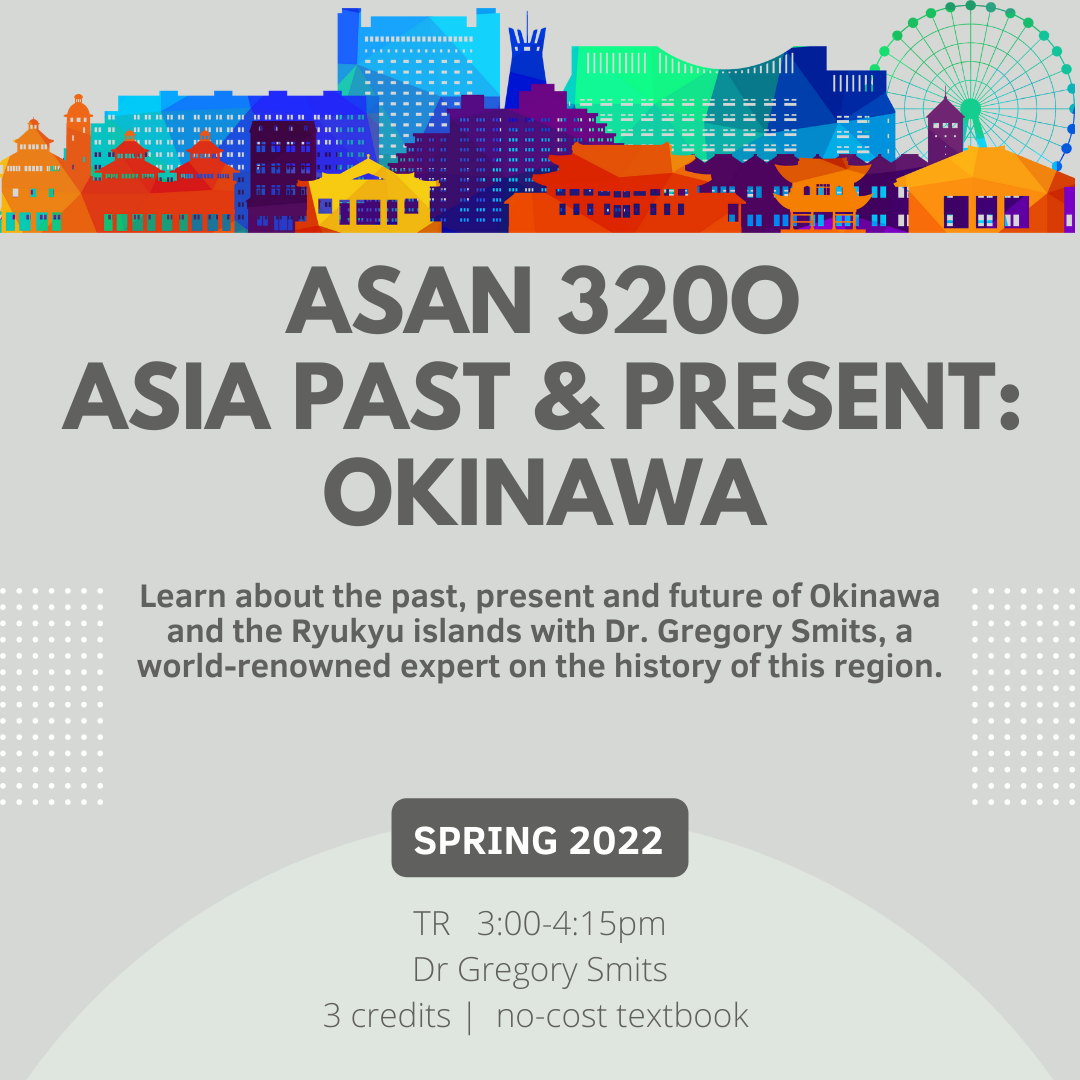 Study Okinawa with Dr. Gregory Smits
ASAN 320O: Asia Past and Present: Okinawa
Dr. Gregory Smits is the visiting Andrews Chair at UH Manoa this semester, Spring 2022. He will be teaching the course Asia Past and Present: Okinawa (ASAN 320O; see course listings or access STAR to register). Join this course to study Okinawa!
This course is a rare opportunity to study Okinawa and the Ryukyu islands with Dr Gregory Smits, a world-renowned expert on the history of this region. Professor Smits has written a textbook specifically for this course, History and Culture of the Ryukyu Islands, which will be available via Laulima to all enrolled students.
In terms of geography, this course covers all of the Ryukyu islands and situates them within the larger context of the East China Sea region and (in the modern era) world history. Temporally, the course begins with the earliest known human habitation of the Ryukyu islands (~30,000 years ago) and continues to the twenty-first century. Along the way the course examines fundamental aspects of Ryukyuan culture such as utaki (sacred groves), stone-walled gusuku (fortresses), the Omoro sōshi (a collection of classical songs). This course is a distillation of the latest academic research, and anyone with an interest in the Ryukyu islands will benefit from it.