Manoa Asian Studies at AAS 2021
Asian Studies faculty and affiliates participating in this year's online meeting of the Association for Asian Studies include Chizuko Allen, Sai Bhatawadekar, Cathy Clayton, and Anna Stirr.
Asian Studies Faculty Particpants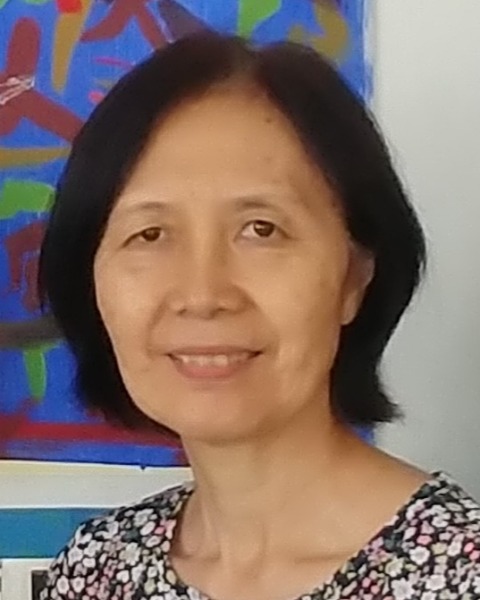 Chizuko Allen will present a paper entitled Pak Kyǒng-sik's Zainichi Narrative: Imperial Japan's Forced Mobilization of Koreans. Pak Kyǒng-sik (1922-1998), a prolific zainichi (Korean resident in Japan) scholar, was born in Korea under Japanese colonial rule but grew up in Japan after his parents relocated to a farming village in southern Japan. Following Korea's liberation from Japan in 1945 and ultimate division into the North and the South, Pak remained in Japan and joined the North Korea-aligned organization Chongryon to reclaim his Korean identity. Teaching history and geography at the Chongryon-sponsored Korea University in Tokyo from 1960, he embraced North Korea's Marxism-inspired nationalist historical paradigm that juxtaposed Japanese imperialist aggressors with the suffering Korean people.
Pak's 1965 publication Chōsenjin kyōsei renkō no kiroku (A record of forced mobilization of Koreans) depicted imperial Japan's exploitation of the Korean peninsula as the cause for Korean migration to Japan, which had culminated in the mobilization of Korean laborers for mining and construction industries in wartime Japan. His narrative not only reinforced the Korean nationalist historical paradigm of ethnic struggles but also successfully placed the zainichi on the forefront of the victimized Korean people, by repeatedly referring to the Japanese treatment of Koreans as kyōsei renkō (forced displacement/mobilization), the term coined to refer to the transport of Chinese POW laborers to wartime Japan.
Park's assertion was adopted by a group of zainichi and Japanese intellectuals by the 1980s, and his use of the term kyōsei renkōbecame the centerpiece in South Korea's redress movement for its former laborers in wartime Japan and "comfort women" survivors in the 1990s.
Sai Bhatawadekar will lead a roundtable discussion, Pedagogy of Care and Creativity, and show the film "And Yet We Are Together. In this film, Astad Deboo – a renowned and innovative dancer-choreographer from India who combines Kathak, Kathakali, and Contemporary Dance is interviewed by Sai Bhatawadekar, Director of the Center for South Asian Studies at University of Hawaii and a dancer-choreographer herself. Deboo and three of his dancers – Shamsul, Govind Godiyal, and Pradeep Kumar – talk about their new project – Boundaries – dedicated to migrant workers feeling cornered and yet breaking away with hope and determination. The project and interview also reveal how they reinvent dance pedagogy and performance during COVID lock-downs, how they reimagine household corners as stage, use editing to bring isolated performers in synch and formations, and choose slow, minimal movement to bring contemplative calm to the world of fast-paced music videos. Sai Bhatawadekar's interview and editing choices aim to be decolonial and non-elitist, letting voices be heard in their own language and bodies seen in their earnest expression, sharing credit, creativity, and inspiration. The film is meant to emphasize that even beyond pan(aca)demic troubles, education is not simply about content delivery or skill building, not a unidirectional flow of know-how from expert to novice or a purely cerebral severity. Education is effective when students and teachers connect with one another as individuals, when we invest our bodies and emotions, go together on cross-cultural quests, ignite sparks of self-discovery and epiphanies. And it is truly transformational when we allow madness to our method and let our convictions and creativity fly, when we build caring relationships and learn with passion, humor, empathy, and activism. A mindful combination of creativity and care is what is going to bring hope to our crises, warmth to technology, and togetherness to our isolation.
This film is now an even more precious document: Astad Deboo unexpectedly died in October 2020, which makes this his last piece of work. This will be an homage to him and his constant innovation. As the format of this film is already a roundtable/ interview, the conference participants will get to see and hear him and his students in discussion. The interviewer, Dr. Sai Bhatawadekar, will be available at the conference for the Q&A.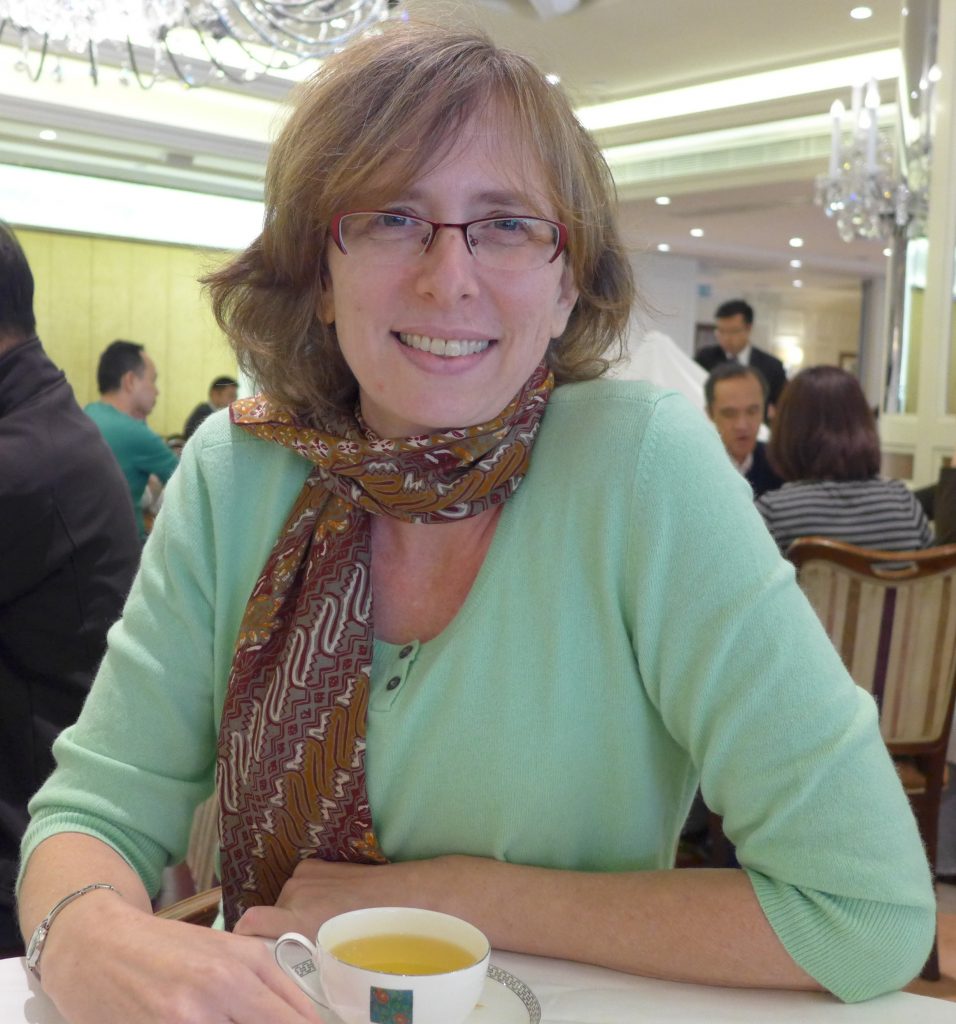 Cathy Clayton will be a discussant for the panel Chineseness in Motion: Rethinking the Field in Global Perspectives, organized by Kyle Shernuk and Hangping Xu, and also featuring Yunwen Gao and Alison Groppe. This panel seeks to reexamine the theoretical limits and possibilities of what it means to be Chinese in the twentieth and twenty-first centuries, particularly as it manifests in literature, film, and popular culture. By situating the notion of Chineseness in the contexts of (anti-)globalization, emigration, diaspora, and multiculturalism, we attend to the historical and geopolitical contingencies that enable new ways of inhabiting Chineseness. How do expressions of ethnic identity complicate Han-centric narratives of what it means to be Chinese? What does it mean to write China from a position of national, linguistic, and cultural exile? Is it possible to express Chineseness in non-Sinitic linguistic forms? When we think beyond the limits of China and Sinophone Studies, what new vistas of Chineseness can we discover? From the poems and essays of the Misty Poet Yang Lian, to the Sino-Islamic longings of Hui-Muslim writer Zhang Chengzhi, and from legacy of Cantonese opera in Cuba to questions of identity and metafictionality in the Sino-Malay writings of Li Zishu, this panel expands the horizons of contemporary Chinese literary and cultural studies.
Anna Stirr and Bhakta Syangtan's film Singing A Great Dream: The Revolutionary Songs and Life of Khusiram Pakhrin will be showing as part of the AAS 2021 Film Expo. This film chronicles people's singer, songwriter, and Maoist cultural leader Khusiram Pakhrin's musical journey through nearly 4 decades of political movements and revolution in Nepal. This is the first film about Nepal's revolutionary singer-songwriter Khusiram Pakhrin, and so far the only film that focuses on the songs of Nepal's Maoist movement. From the 1980s through 2006, their live performances were often banned and rarely photographed or recorded; hence we rely on Khusiram Pakhrin and his fellow performers for oral history and rare photos and footage of underground performances. View and learn more about the film at www.singingagreatdream.com.
Other UH Manoa participants include AAS President Christine Yano, whose presidential address, Global Asias: Improvisations on a Theme (aka Chindon'ya Riffs) can be viewed with a free basic access account that can be created here; Francesca Pizarro (East Asian Languages and Literatures); Mark McNally (History); Ehito Kimura (Political Science); Crystal Kwok (Theatre and Dance/Performance Studies); J. Lorenzo Perillo (Theatre and Dance); Patricia Steinhoff (Political Science); David Krolikowski (East Asian Languages and Literatures). The Center for Southeast Asian Studies' film Subali-Sugriwa: Battle of the Monkey Kings, and Peter Bushell (History)'s film Command Responsibility in the Postwar War Crime Trials of Axis Powers will be showing in the film expo.