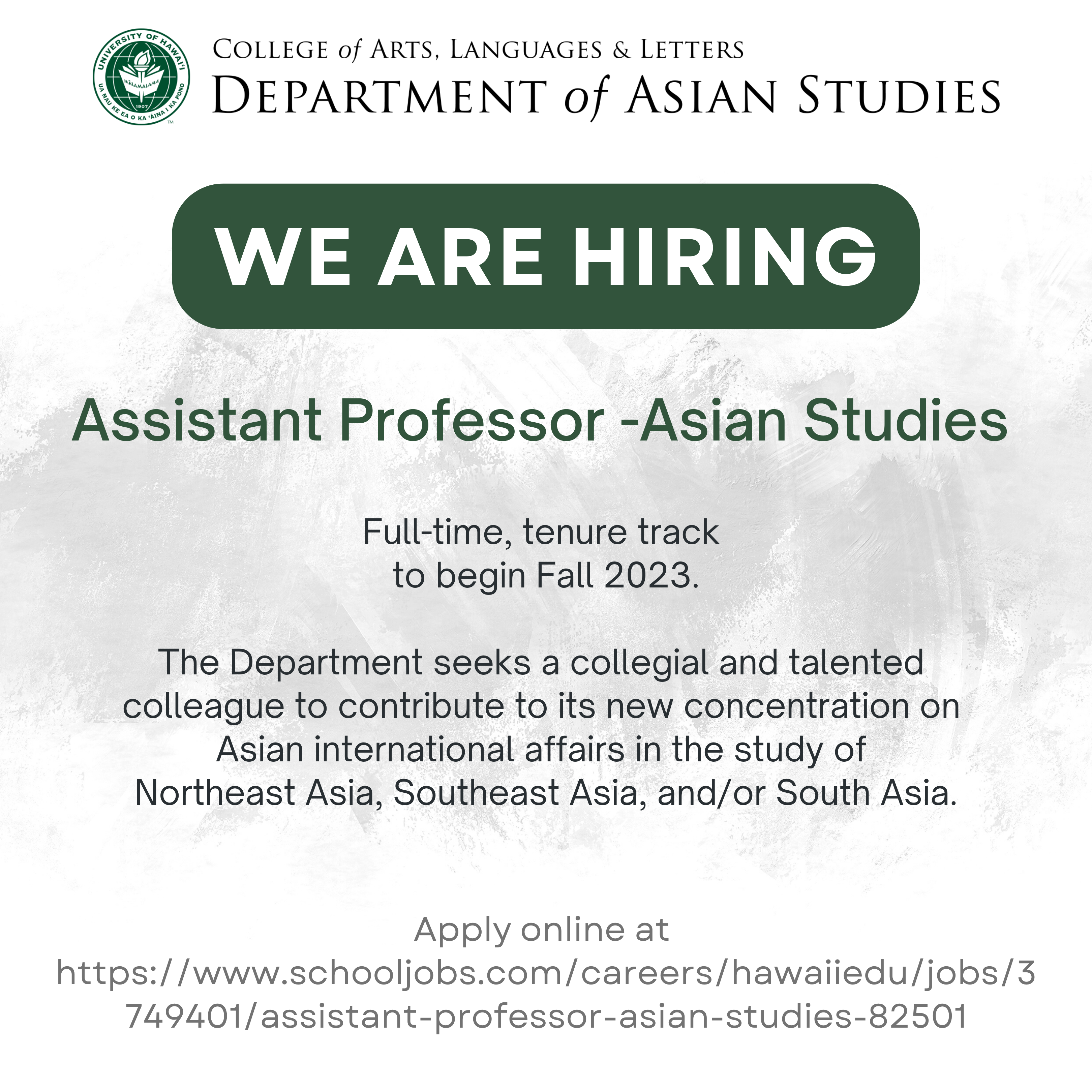 Job Opportunity: Assistant Professor of Asian Studies
Assistant Professor, Asian Studies
The Department of Asian Studies in the College of Arts, Languages, and Letters at the University of Hawai'i at Mānoa invites applicants for a 9-month, tenure-track, full-time assistant professorship (position number 82501), to begin Fall  2023, pending availability of funds. We are looking for a collegial and talented colleague with demonstrated expertise in one or more areas of the contemporary Indo-Pacific region (Northeast Asia, Southeast Asia and/or South Asia) in the fields of traditional and/or non-traditional security (e.g., issues of environment, health, food, cybersecurity, transnational crime, economic security, etc.).
This colleague will contribute to the department's new concentration on Asian international affairs, which combines interdisciplinary, Asia-centric perspectives provided by area studies with policy-relevant research. The University of Hawaii is a leading institution for the study of Asia and the Pacific, and the Department of Asian Studies is committed to providing students with an interdisciplinary, holistic understanding of the region.
For more information and to apply please visit the Career Opportunities at the University of Hawai'i website. Review of applications will begin November 15, 2022.