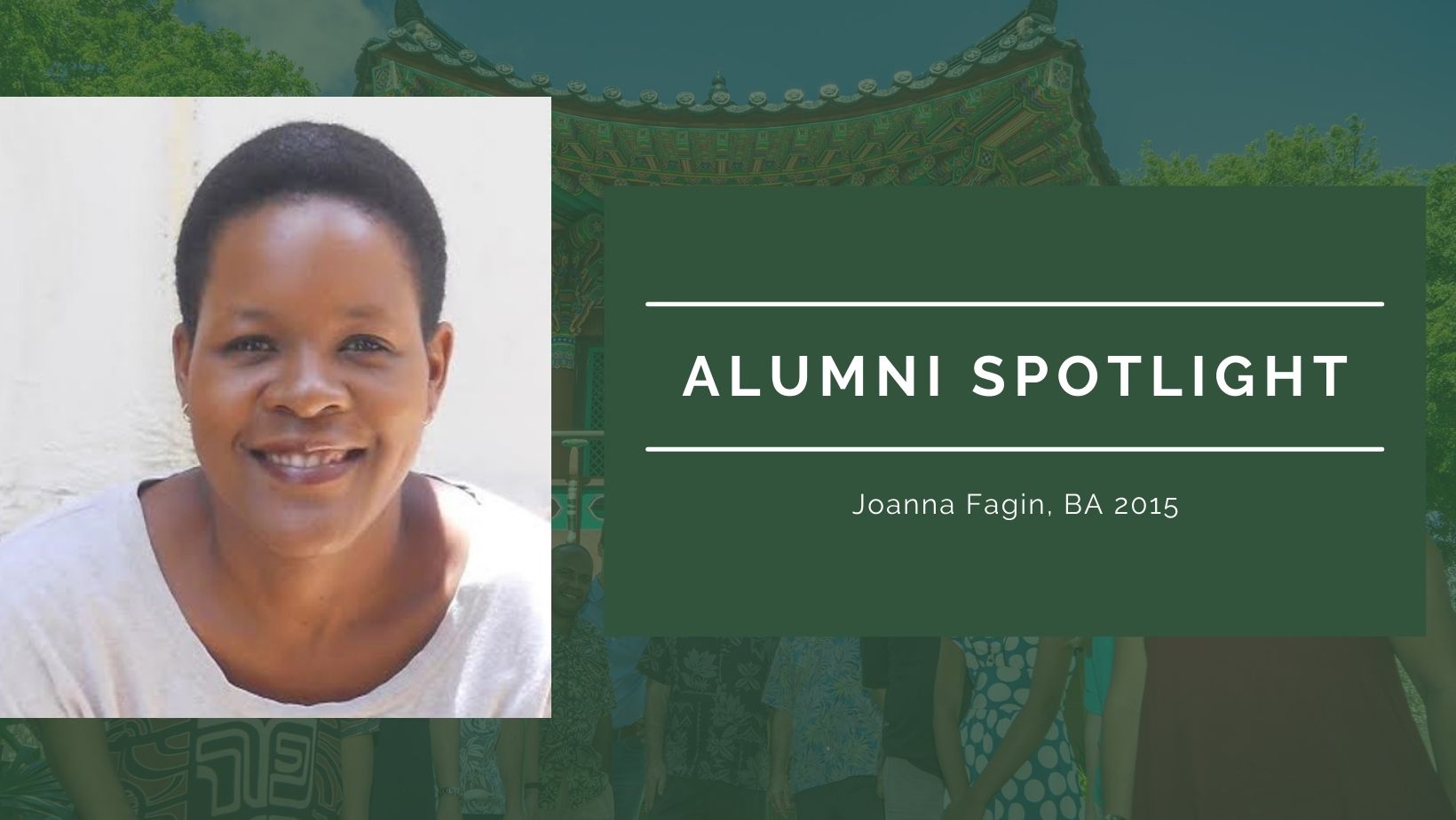 Alumni Spotlight: Joanna Fagin
Joanna Fagin
Hometown: Clearwater, Florida
Degree & Year: BA, 2015
Area focus: Japan (Honors thesis: "Image and Identity: Japan's Adoption of 'Little Black Sambo'")
Current employment: Student in the MS in Psychology program at the University of Texas at San Antonio
What was the best part of the program for you?"
The opportunity to study abroad and to work with Dr. Satsuma.
How did the Asian Studies Program help you to get where you are today?"
The process of working on an Honors thesis regarding Japanese media encouraged my desire to go into Psychology research. I am pursuing a PhD. in Social and Organizational Psychology, mainly dealing with military/veteran populations.