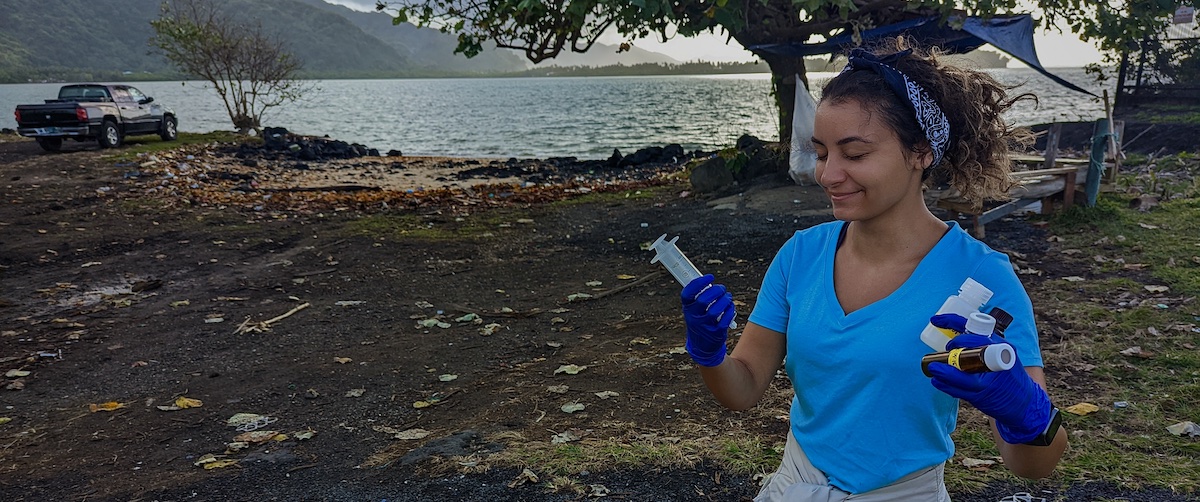 ADVANCE Catalyst: Advancing kaulike (equity) focusing on STEM intersectional experiences at the University of
Hawaiʻi

at Mānoa

As the flagship campus of a 10-campus system, the University of Hawaiʻi at Mānoa seeks to better understand the experiences of nā wāhine (women) who identify as academic professionals in Science, Technology, Engineering, and Math (STEM), in particular women from Native Hawaiian, Filipino and other underrepresented groups. In Fall 2020, UHM's women were more than 50% of the student population, but less than 34% of the STEM faculty population. These numbers are further reduced for women STEM professionals with intersecting underrepresented identities.

With the aim of increasing the number of underrepresented, wāhine faculty in the STEM fields, the University of Hawai'i at Mānoa is beginning a new ADVANCE Catalyst project funded by the National Science Foundation (NSF). NSF's ADVANCE Catalyst track is designed to undertake data collection and institutional self-assessment work to identify systemic gender inequities impacting their STEM faculty so that these can be addressed by the institution.

As a result of this work, we will provide UHM with strategic plans for increasing the number of underrepresented, wāhine faculty in the STEM fields through modified recruitment, retention, and promotion practices, such as revamping the UHM Tenure and Promotion process, mentoring, and creating pathways to hiring UHM graduates into faculty positions.  We take a feminist, intersectional approach to examine women's experiences in STEM professions, while centering islandness and indigeneity. We use "women" to be inclusive of all who identify as women.
Planned Activities
Conduct an institutional self-assessment to investigate supports and barriers to advancements of women faculty in STEM;
Pilot activities to develop an organizational change strategy that brings equity for women into UHM's tenure and promotion processes;
Develop a five-year STEM faculty equity plan in partnership with the Native Hawaiian Place of Learning Advancement Office and other diversity, equity, and inclusion leaders at UHM.
This work is supported by the National Science Foundation ADVANCE Program Award Number: 2200748.
The UHM ADVANCE Catalyst team will be presenting a professional development session at the 2023 National Diversity in STEM SACNAS Conference  in Portland, OR October 26-28 entitled "Advancing Kaulike: Reflecting on Equity Considerations for the University of Hawai'i at Mānoa".  We are honored to have been chosen to share our findings at the world's largest diversity in STEM conference!
Information sessions to share UHM ADVANCE Catalyst findings are currently being scheduled for Fall 2023 and Spring 2024!  Please check back soon to register for the following dates and topics:
Thursday, 11/9/2023, 10:30-11:45am (in person or on Zoom): "Key learnings from the UHM ADVANCE Catalyst Survey Data" Please register!
Wednesday 12/6/2023, 9:00-10:30am (in person or on Zoom): "In their own words – Themes from UHM ADVANCE Catalyst Focus Group interviews."  Please register!
Thursday, 3/14/2024, Time TBD (in person or on Zoom): "Supporting UHM Women in STEM through Changes to Promotion and Tenure"
Wednesday, 5/8/2024, Time TBD (in person or on Zoom): "UHM Diversity, Equity, and Inclusion Showcase of Women in STEM"
Resources
UH Hilo and Community Colleges ADVANCE program: Building Relationships to Increase Diversity and Gender Equity (BRIDGE).
Curated ADVANCE resource library, online community, meetings, and virtual programs:  ARC Network.