Helpful Resources
Welcome to the Pre-Health Website! Check out the different sites and please feel free to contact us with any questions.
We will help navigate you through our online information, draft a four year plan, and answer any pressing questions you may have.
HOURS
Summer Hours 
Our office will remain open in the summer to assist students with their pre-professional dreams! 
To schedule an appointment with a Pre-Health or Pre-Law Advisor, click here.
Walk-in appointments are also welcomed!
Current News in Health
Low-calorie sweeteners increase fat formation, study finds
Studies have found that low-calorie sweeteners -- which have been commonly used as an "healthful" alternative to sugar -- are actually promoting fat formation in our bodies. A study conducted by Dr. Sabyasachi Sen has shown that the main agent in these sweeteners -- sucralose -- has caused an increase in the transportation of glucose into cells and also an overexpression of genes associated with fat production. Sucralose is commonly found in a variety of products including diet sodas, table-top sweeteners, gum, breakfast cereals, etc. For more information, click here
Risky surgery separates 10-month-old from parasitic twin
"Baby Dominique was born with a parasitic twin attached to her back from the waist down. She was fostered by a US family so she could have complicated surgery" To read the article, click
here
.
Cardio vs. weights: Which is actually better for weight loss?
The controversy between whether cardio or strength training being a better form of weight loss exercise has existed for many decades. Recently, Duke University conducted a study to determine which form of exercise would produce the best results. After 8 months of tracking 119 overweight patients in the categories of resistance training, aerobic exercise, or a combination of both, the final result concluded that aerobic exercise provided the greater loss of weight. However, for the purpose of obtaining both fitness gain and weight loss, it is recommended to perform strength training first, then to finish off your routine with cardio. For more information, click here.
5 things you need to know about antimicrobial resistance

Recently, Global leaders met at the United Nationals General Assembly in New York to address what experts are calling one of the biggest threats to global health: antimicrobial resistance. It is only the fourth time in UN history that a health issue has been discussed at the assembly, after HIV, noncommunicable diseases such as obesity, and Ebola. Antimicrobial resistance, commonly called AMR, is when bacteria, viruses, fungi and parasites become resistant to the drugs typically used to treat people infected by them. The drugs, which previously would have cured people of an infection, are no longer effective in killing the microbes. Experts warn that everyone will be affected if nothing is done to address resistance as soon as possible. Drug-resistant bacteria are expected to kill 10 million people a year by 2050 -- that's one person every three seconds -- if nothing is done to solve the problem.For more information click here.
Flu vaccine is 48% effective this season, CDC says

The flu shot has reduced the risk of infections in the United States by about half this season, according to the Center for Disease Control (CDC). The predominant virus strain this season is influenza A (H3N2) strain and the effectiveness of the vaccine toward this strain is 43%, and for influenza B, it is 73%, which amounts to an overall protection of 48%, the CDC said. In the 2014-2015 season, the effectiveness was 19%. For more information click here
Time Outdoors May Deliver Better Sleep
This article suggests that spending time outdoors may improve your sleep, by a small study where they observed and took saliva samples from those who camped outdoors compared to those who stayed indoors. It showed that their was a shift in  "sleep hormones (melatonin)" from rising around sunset, and the camper's "biological night" kicked in about two hours earlier. This is important because there is evidence that shows that people with 'late' internal clocks face some health risks like obesity, diabetes, depression, and more likely to suffer daytime fatigue and accidents. That's why this study encourages you to get out in the sun when they can each day and minimize bright artificial light at night (cell phones or computer screens). Read more about it here.
Can burnt toast and roasted potatoes cause cancer?
The Food Standards Agency in the UK launched a campaign Monday to warn about cancer risks linked to eating burnt toast, over-roasted potatoes and other starchy foods cooked at high temperatures. The campaign is based on longstanding evidence from animal studies in 2002, but the link is yet to be proved in human studies. Earlier mouse studies identified that high levels of a compound called acrylamide led to an increased risk of cancer. Acrylamide is what makes bread and potatoes turn golden in color when fried, baked, toasted or roasted. The compound is formed from simple sugars, such as glucose, reacting with an amino acid, known as asparagine, when these foods are cooked at temperatures above 120 degrees Celsius. If cooked for too long, these foods turn from golden to brown and eventually black. As they do, they produce higher levels of acrylamide, further increasing your cancer risk. Read more about it here.
U.N Plans to Pay Victims of Cholera Outbreak It Caused in Haiti
In 2010, United Nations peacekeepers introduced the cholera epidemic in Haiti, and since then, approximately 9,500 Haitians died and hundreds of thousands have been sickened; after Hurricane Matthew, the incidence of the disease surged. Cholera is an infectious disease that can be fatal and can spread through contaminated drinking water. In order to compensate those who suffered from cholera, the U.N plans to give about $200 million to the communities and to those who suffered, and another $200 million to help eradicate cholera and to improve sanitation in Haiti. However, "the basic details of the proposed package are still under discussion" as the U.N does not have the funds it needs for the $400 million cholera response package. Read more about it here.
New Screen Time Rules for Kids, by Doctors
According to the American Academy of Pediatrics (AAP), new guidelines have been made to monitor how much screen time a child should receive. The AAP identifies screen time as "time spent using digital media for entertainment purposes". Physicians believe that too much exposure to devices and/or social media can hinder brain development and social interactions for adolescents. The guidelines for how much screen time should be given for different age groups can be viewed here.
Mysterious  Polio-like Illness Paralyzing U.S. Children
A typical playful, healthy, and active 3-year-old boy went from his happy-go-lucky self to a paralyzed patient unable to move his arms or legs in a course of a weekend. The Centers for Disease Control and Prevention (CDC) reported that there has been 50 cases similar to this boy's case across 24 states, and it nearly doubled since 2015. Their diagnosis was something called acute flaccid myelitis (AFM) -- a mysterious muscle weakness, similar to polio. This disease has been linked to a strain of enterovirus that's now circulating again. Enteroviruses are common and typically cause milder illnesses in children, such as respiratory infections or even summer colds. When enteroviruses get into the central nervous system they can more serious illnesses. Currently, there are no vaccines for this strain of enterovirus, so doctors urge good hygiene as the best defense. The full article can be found here.
Pokémon Go Really, Really Distracts Drivers: Study
"One user admits to being "a momentary idiot." Another says he "never looked creepier." These are just a couple of the thousands of avid Pokémon Go players who confess they've used the popular game while driving. A new study out Friday confirms it: Pokémon Go is causing a whole new level of distracted driving." The article can be found here.
The '5-Second Rule' is Disproved in New Study
The '5-second rule' is disproved in new study. In accordance to the Centers for Disease Control and Prevention (CDC), 1 out of 6 people get sick due to foodborne illness, where bacterial cross-contamination from surface can contribute to foodborne disease. In his study, Professor Donald Schaffner of Rutgers University showed that bacteria can contaminate instantaneously. Results from the study showed that watermelon had the most contamination whereas gummy candy had the least; bacterial transfer from surfaces to food is affected by moisture. The original article can be found here.
Hospitals jack up costs 'strategically,' study finds
According to a newly published study by researchers at Johns Hopkins University in Baltimore, many hospitals are charging more than 20 times the cost of some hospital services. The researchers said that the pattern of charging suggests that hospitals strategically look for surreptitious ways to boost revenue. Researchers found that high-tech services with exorbitant markups include MRI, electrocardiology (tests of the heart's electrical patterns) and electroencephalography (tests of the brain's impulse patterns). The services that had fees that were more in line with their actual costs to hospitals included "old-school" physical therapy and nursing. Ge Bai, an assistant professor at the Johns Hopkins Carey Business School, who led the study said "Hospitals apparently mark up higher in the departments with more complex services, because it is more difficult for patients to compare prices in these departments." The full article could be found here.
Doctors respond to Indiana banning abortions because of Down syndrome
House Bill 1337 is a bill recently passed in Indiana that limits access to abortions, adds extra rules and regulations to abortions, and imposes limitations on physicians who perform abortions and who have patients who wish to pursue abortions. In the article "Doctors respond to Indiana banning abortions because of Down syndrome", doctors speak out against this bill's destructive effects on their patients' health and the physician-patient relationship. While the title of this article focuses on Down syndrome, HB 1337 actually opposes abortion based on any disability. 
The Overdose Crisis is Making America Finally Consider Supervised Injection Facilities


This is a seemingly controversial, but interesting article regarding "President Obama's initiative to address addiction and overdose." Apparently, sixty-six cities in nine countries actually have injection facilities where people can administer their drugs under the supervision of a medical professional. In the European facilities, 51% of clients injected heroin. Some states in the US have passed laws to allow access to naloxone, the overdose reversal drug, and some states have passed the "911 Good Samaritan" law that allows witnesses of an overdose to call 911 without fear of arrest. The article can be found here.
Researchers build software that can predict your lifespan
Researchers from the University of East Anglia have been given funding (about $1.15 million) to create a software that will be able to predict a person's lifespan. It will not be able to provide an exact figure, but they plan to match people by age, sex, health, and lifestyle to come up with an educated guess of how many years you have left to live. It will take about four years to create a software that could potentially help you extend your lifespan a little bit further by planning retirement funds, getting better advice from physicians, and understanding how drugs treating chronic illness could affect one's self. For more information, click here.
Prolonged Sitting Responsible for more than 430,00 Deaths

 There were previous implications that prolonged sitting can raise risk of obesity, heart disease, and premature death, "regardless of physical activity status." Recent research adds that sitting for 3+ hours a day is responsible for 3.8% of "all-cause deaths over 54 countries." A large amount of people spend their days studying for school or being in work, sitting for large amounts of time. On average, Americans spend up to "13 hours a day sitting, with around 7.5 hours spend sitting at work."  More information can be read here.
Dog saves the life of sleeping boy with type 1 diabetes
This article is about Jedi, the family's black labrador, who serves as a diabetic alert dog (DAD) and detects his owner, 7-year-old Luke's, blood sugar levels by smell.  Through different signals, Jedi informs Luke's mother when Luke has low or high levels of blood sugar.  For more information, read more on the article 
here
.
Study links eating fish with healthier brains, regardless of mercury
Eating at least one serving of seafood a week could help stave off Alzheimer's disease.  A strong case has been building for the role that omega-3 fatty acids found in fish could play against Alzheimer's and other forms of dementia.  For more information, read more on the article here.
Florida Beachgoers cling to a right to make the sand their driveway
Public access to beaches can look very differently than here in Hawaii. Read about how locals in Dayton Beach, FL are fighting to keep their access to beaches: http://ow.ly/XBDe2.
Health Care Fines Press Millennials as Deadline Nears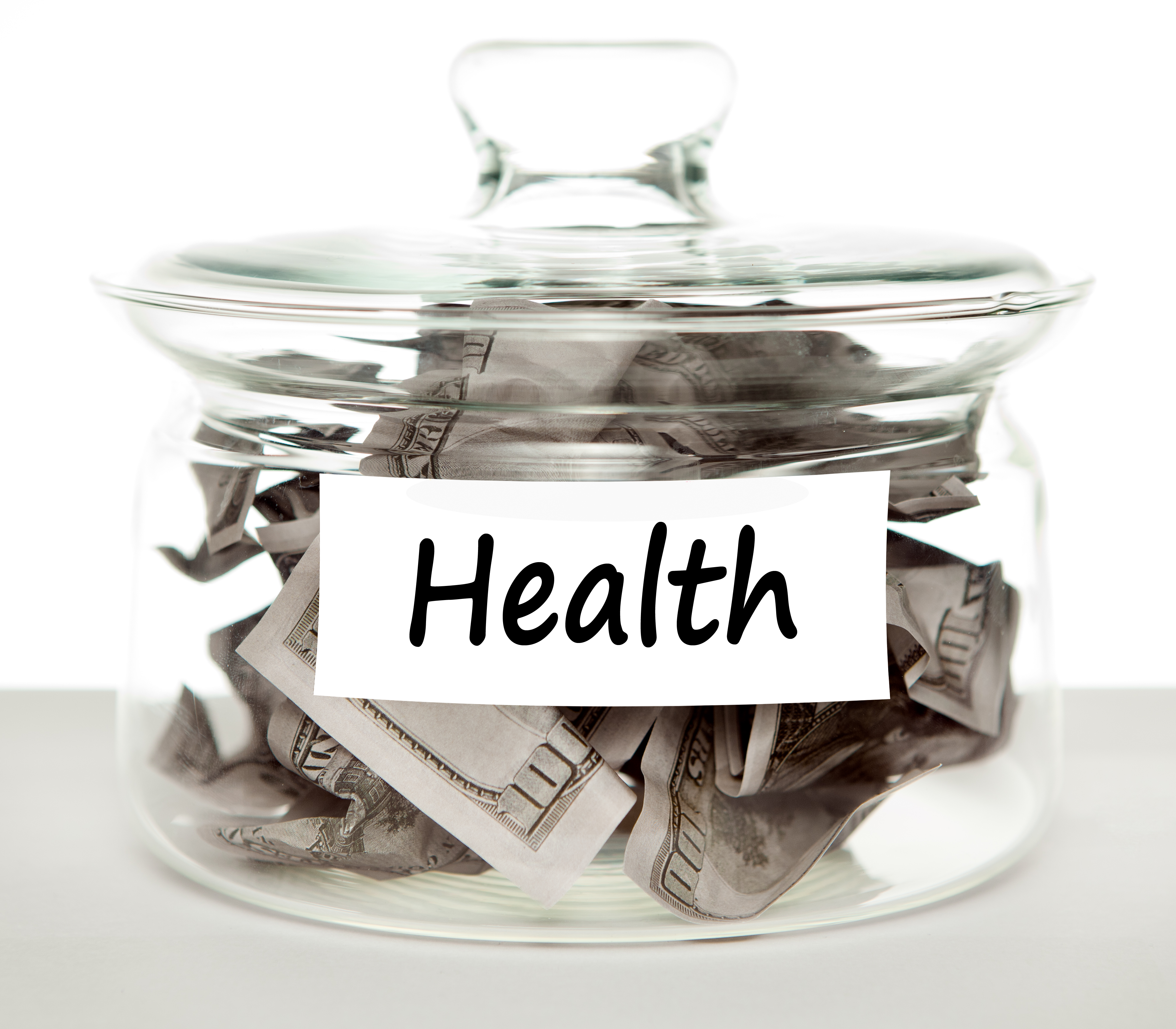 As a way to get more young healthy people to pay for health insurance, the government is placing fines on those who are uninsured. The minimum penalty rises to $695 in 2016 for someone uninsured a full 12 months. Find out more in 
this
 article.
Hawaii Baby Born with Microcephaly had Prior Zika Infection 
A Hawaii newborn born with microcephaly, an unusually small head, had been infected with the Zika virus. The case could be the first one reported in the United States linking the birth defect with the virus. Find out more in this article.
Molecule Clears Alzheimer's Plaques in Mice
A molecule can clear Alzhemer's plaques from the brains of mice and improve learning and memory, Korean scientists have found in early tests.  Find out more in this article.
Mexico to Get World's First Dengue Fever Vaccine
Mexico has approved the use of the world's first vaccine against dengue fever, the health ministry announced. Find out more in this article.
Doctor Burnout Rates on the Rise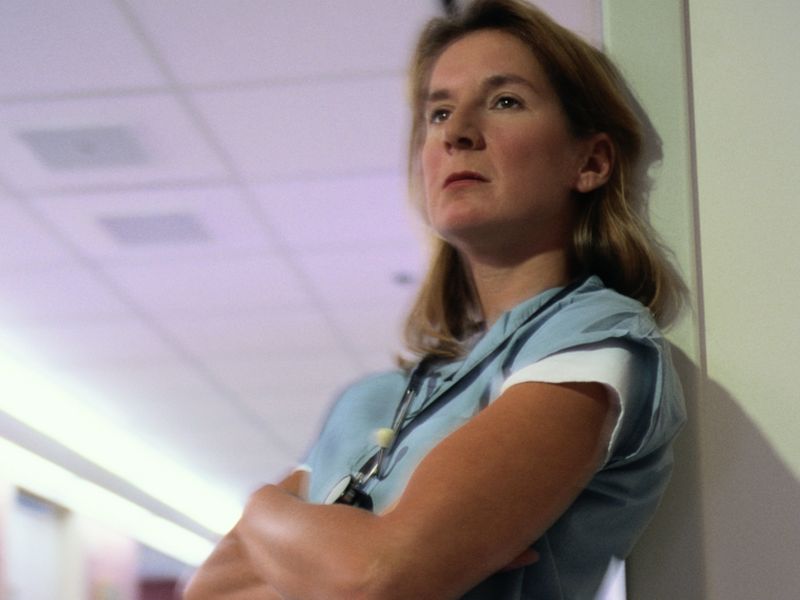 Surveys show a nearly 10 percent increase across a range of specialities in the U.S.  Find out more in this article.
Coffee could literally be a lifesaver
There have been many studies on the effects of coffee. A recent study found a relationship between the effects of coffee and non-smokers. Depending on how many cups of coffee consumed, coffee drinkers lowered their risk of death (compared to non-coffee drinkers) by several percentages. There are published papers that link lowering the risk of Type 2 diabetes and heart disease with coffee consumption. Lignans and chlorogenic acid, chemicals in coffee, are known to reduce inflammation and control blood sugar. Both possibly helping to reduce the risk of heart disease as well. For more information, click here.
Beware the Beer Belly

A study shows that having the 'beer belly' greatly raises the risk for heart disease and death. Researchers found out that people of normal B.M.I. (body-mass index) with an abnormally large belly has a greater percent chance for death than people with the same B.M.I. but a normal waist-to-hip ratio. Therefore, people with normal weight according to B.M.I., cannot be reassured that they do not have any fat-related health issues. According to the World Health Organization, there is a certain waist-to-hip ratio to determine if you have too much fat around your belly, or as they call it 'central obesity.' For more information, click here.
Tickling Lab Rats is Good for Science
Various studies show that tickling rats prior to lab procedures can lower stress and optimize the rat's physiology for research purposes. Researchers measured the frequency and duration of rat's laughter with numerous trials and technologies. For more information, visit the Nature World News "Tickling Lab Rats is Good for Science" article here.

Frequent antibiotics may make children fatter
There is a recent study regarding children who regularly use antibiotics gain weight faster than those who have never taken the drugs. According to new research, taking the antibiotics during childhood may a long lasting effect on bodyweight well into adulthood. The initial concern of overprescribing antibiotics is that they would lose their effectiveness as bacteria would develop drug resistance. This new research proposes another potential detriment for the use, or overuse of antibiotics.
More information here

Fewer are abusing opioids, but deaths have risen
Based on data from 2003-2013 the overall abuse of opioids has decreases. However, the number of opioid-overdose deaths has increased from 4.5 deaths per 100,000 to 7.8 deaths per 100,000. This increase in overdose related death is believed to be due to the increase in the frequency of opioid abuse. The frequent use of opioids has increased from 14.2%  of users to 19.3%.
Another concern from this study were the new routes of opioid addiction. The study found that current heroin addicts had gotten their start from the use of prescription painkillers.
More on the story, here.

Mom's Facebook warning: Kissing baby led to herpes
"September 28, 2015: U.K. mom Claire Henderson took to Facebook to warn other parents about an unlikely danger facing newborns -- a simple kiss from a well-meaning visitor." - CBS News
Read more here!
Health Profession of the Week
Rheumatologist
A rheumatologist is a type of physician who specializes in diagnosing/detecting and treating musculoskeletal diseases and systemic autoimmune conditions. The diseases that they will typically treat are those that affect the joints, muscles, and bones causing pain, swelling, stiffness and deformity. This specialty requires two to three additional years of rheumatology fellowship on top of a three year internal medicine or pediatric residency. Many rheumatic diseases fall under the classification of an autoimmune disease and therefore, a major component of a rheumatologist's job is to treat the immune system.
From American College of Rheumatology
Periodontist
A periodontist is a dentist who specializes in the prevention, diagnosis, and treatment of gum disease and oral inflammation as well as in the placement of dental implants. They receive three additional years of education beyond dental school.  They offer a wide range of treatments, such as scaling and root planing (in which the infected surface of the root is cleaned), root surface debridement (in which damaged tissue is removed) and other surgical procedures. In addition, periodontists are specially trained in the placement, maintenance, and repair of dental implants.
Undergraduate Education Programs