Helpful Resources Links
Pre-Health/Pre-Law Advising Center (PAC) Advisors
Welcome to the Pre-Health/Pre-Law Advising Website! Please feel free to browse and contact us with any questions, Mahalo.
Pre-Health Advisors
Peer advisors that are trained on all the health fields that advise on. All advisors are knowledgeable of the different pathways and resources for pre-health students to achieve their professional dreams!
Hours
Summer Hours 
Our office will remain open in the summer to assist students with their pre-professional dreams! 
To schedule an appointment with a Pre-Health or Pre-Law Advisor, click here.
Walk-in appointments are also welcomed!
Current News in Health & Law
5 things you need to know about antimicrobial resistance

Recently, Global leaders met at the United Nationals General Assembly in New York to address what experts are calling one of the biggest threats to global health: antimicrobial resistance. It is only the fourth time in UN history that a health issue has been discussed at the assembly, after HIV, noncommunicable diseases such as obesity, and Ebola. Antimicrobial resistance, commonly called AMR, is when bacteria, viruses, fungi and parasites become resistant to the drugs typically used to treat people infected by them. The drugs, which previously would have cured people of an infection, are no longer effective in killing the microbes. Experts warn that everyone will be affected if nothing is done to address resistance as soon as possible. Drug-resistant bacteria are expected to kill 10 million people a year by 2050 -- that's one person every three seconds -- if nothing is done to solve the problem.For more information click here.
Flu vaccine is 48% effective this season, CDC says

The flu shot has reduced the risk of infections in the United States by about half this season, according to the Center for Disease Control (CDC). The predominant virus strain this season is influenza A (H3N2) strain and the effectiveness of the vaccine toward this strain is 43%, and for influenza B, it is 73%, which amounts to an overall protection of 48%, the CDC said. In the 2014-2015 season, the effectiveness was 19%. For more information click here
Time Outdoors May Deliver Better Sleep
This article suggests that spending time outdoors may improve your sleep, by a small study where they observed and took saliva samples from those who camped outdoors compared to those who stayed indoors. It showed that their was a shift in  "sleep hormones (melatonin)" from rising around sunset, and the camper's "biological night" kicked in about two hours earlier. This is important because there is evidence that shows that people with 'late' internal clocks face some health risks like obesity, diabetes, depression, and more likely to suffer daytime fatigue and accidents. That's why this study encourages you to get out in the sun when they can each day and minimize bright artificial light at night (cell phones or computer screens). Read more about it here.
Can burnt toast and roasted potatoes cause cancer?
The Food Standards Agency in the UK launched a campaign Monday to warn about cancer risks linked to eating burnt toast, over-roasted potatoes and other starchy foods cooked at high temperatures. The campaign is based on longstanding evidence from animal studies in 2002, but the link is yet to be proved in human studies. Earlier mouse studies identified that high levels of a compound called acrylamide led to an increased risk of cancer. Acrylamide is what makes bread and potatoes turn golden in color when fried, baked, toasted or roasted. The compound is formed from simple sugars, such as glucose, reacting with an amino acid, known as asparagine, when these foods are cooked at temperatures above 120 degrees Celsius. If cooked for too long, these foods turn from golden to brown and eventually black. As they do, they produce higher levels of acrylamide, further increasing your cancer risk. Read more about it here.
U.N Plans to Pay Victims of Cholera Outbreak It Caused in Haiti
In 2010, United Nations peacekeepers introduced the cholera epidemic in Haiti, and since then, approximately 9,500 Haitians died and hundreds of thousands have been sickened; after Hurricane Matthew, the incidence of the disease surged. Cholera is an infectious disease that can be fatal and can spread through contaminated drinking water. In order to compensate those who suffered from cholera, the U.N plans to give about $200 million to the communities and to those who suffered, and another $200 million to help eradicate cholera and to improve sanitation in Haiti. However, "the basic details of the proposed package are still under discussion" as the U.N does not have the funds it needs for the $400 million cholera response package. Read more about it here.
New Screen Time Rules for Kids, by Doctors
According to the American Academy of Pediatrics (AAP), new guidelines have been made to monitor how much screen time a child should receive. The AAP identifies screen time as "time spent using digital media for entertainment purposes". Physicians believe that too much exposure to devices and/or social media can hinder brain development and social interactions for adolescents. The guidelines for how much screen time should be given for different age groups can be viewed here.
Mysterious  Polio-like Illness Paralyzing U.S. Children
A typical playful, healthy, and active 3-year-old boy went from his happy-go-lucky self to a paralyzed patient unable to move his arms or legs in a course of a weekend. The Centers for Disease Control and Prevention (CDC) reported that there has been 50 cases similar to this boy's case across 24 states, and it nearly doubled since 2015. Their diagnosis was something called acute flaccid myelitis (AFM) -- a mysterious muscle weakness, similar to polio. This disease has been linked to a strain of enterovirus that's now circulating again. Enteroviruses are common and typically cause milder illnesses in children, such as respiratory infections or even summer colds. When enteroviruses get into the central nervous system they can more serious illnesses. Currently, there are no vaccines for this strain of enterovirus, so doctors urge good hygiene as the best defense. The full article can be found here.
The '5-Second Rule' is Disproved in New Study
The '5-second rule' is disproved in new study. In accordance to the Centers for Disease Control and Prevention (CDC), 1 out of 6 people get sick due to foodborne illness, where bacterial cross-contamination from surface can contribute to foodborne disease. In his study, Professor Donald Schaffner of Rutgers University showed that bacteria can contaminate instantaneously. Results from the study showed that watermelon had the most contamination whereas gummy candy had the least; bacterial transfer from surfaces to food is affected by moisture. The original article can be found here.
Hospitals jack up costs 'strategically,' study finds
According to a newly published study by researchers at Johns Hopkins University in Baltimore, many hospitals are charging more than 20 times the cost of some hospital services. The researchers said that the pattern of charging suggests that hospitals strategically look for surreptitious ways to boost revenue. Researchers found that high-tech services with exorbitant markups include MRI, electrocardiology (tests of the heart's electrical patterns) and electroencephalography (tests of the brain's impulse patterns). The services that had fees that were more in line with their actual costs to hospitals included "old-school" physical therapy and nursing. Ge Bai, an assistant professor at the Johns Hopkins Carey Business School, who led the study said "Hospitals apparently mark up higher in the departments with more complex services, because it is more difficult for patients to compare prices in these departments." The full article could be found here.
 Doctors respond to Indiana banning abortions because of Down syndrome
House Bill 1337 is a bill recently passed in Indiana that limits access to abortions, adds extra rules and regulations to abortions, and imposes limitations on physicians who perform abortions and who have patients who wish to pursue abortions. In the article "Doctors respond to Indiana banning abortions because of Down syndrome", doctors speak out against this bill's destructive effects on their patients' health and the physician-patient relationship. While the title of this article focuses on Down syndrome, HB 1337 actually opposes abortion based on any disability. 
The Overdose Crisis is Making America Finally Consider Supervised Injection Facilities


This is a seemingly controversial, but interesting article regarding "President Obama's initiative to address addiction and overdose." Apparently, sixty-six cities in nine countries actually have injection facilities where people can administer their drugs under the supervision of a medical professional. In the European facilities, 51% of clients injected heroin. Some states in the US have passed laws to allow access to naloxone, the overdose reversal drug, and some states have passed the "911 Good Samaritan" law that allows witnesses of an overdose to call 911 without fear of arrest. The article can be found here.
Researchers build software that can predict your lifespan
Researchers from the University of East Anglia have been given funding (about $1.15 million) to create a software that will be able to predict a person's lifespan. It will not be able to provide an exact figure, but they plan to match people by age, sex, health, and lifestyle to come up with an educated guess of how many years you have left to live. It will take about four years to create a software that could potentially help you extend your lifespan a little bit further by planning retirement funds, getting better advice from physicians, and understanding how drugs treating chronic illness could affect one's self. For more information, click here.
Prolonged Sitting Responsible for more than 430,00 Deaths

 There were previous implications that prolonged sitting can raise risk of obesity, heart disease, and premature death, "regardless of physical activity status." Recent research adds that sitting for 3+ hours a day is responsible for 3.8% of "all-cause deaths over 54 countries." A large amount of people spend their days studying for school or being in work, sitting for large amounts of time. On average, Americans spend up to "13 hours a day sitting, with around 7.5 hours spend sitting at work."  More information can be read here.
Dog saves the life of sleeping boy with type 1 diabetes
This article is about Jedi, the family's black labrador, who serves as a diabetic alert dog (DAD) and detects his owner, 7-year-old Luke's, blood sugar levels by smell.  Through different signals, Jedi informs Luke's mother when Luke has low or high levels of blood sugar.  For more information, read more on the article 
here
.

Hawaii Cuts to Pest Control Have Allowed Dengue to Thrive
The state aggressively attacked previous outbreaks of dengue fever that were quickly stopped but recent response efforts have been gutted. Mosquito control is "the easiest thing for politicians to cut," says David Morens, a senior scientific advisor at the National Institute of Allergy and Infectious Diseases. Click
here
to read more about the article on the dengue outbreak.
Study links eating fish with healthier brains, regardless of mercury
Eating at least one serving of seafood a week could help stave off Alzheimer's disease.  A strong case has been building for the role that omega-3 fatty acids found in fish could play against Alzheimer's and other forms of dementia.  For more information, read more on the article here.
Florida Beachgoers cling to a right to make the sand their driveway
Public access to beaches can look very differently than here in Hawaii. Read about how locals in Dayton Beach, FL are fighting to keep their access to beaches: http://ow.ly/XBDe2.
Health Care Fines Press Millennials as Deadline Nears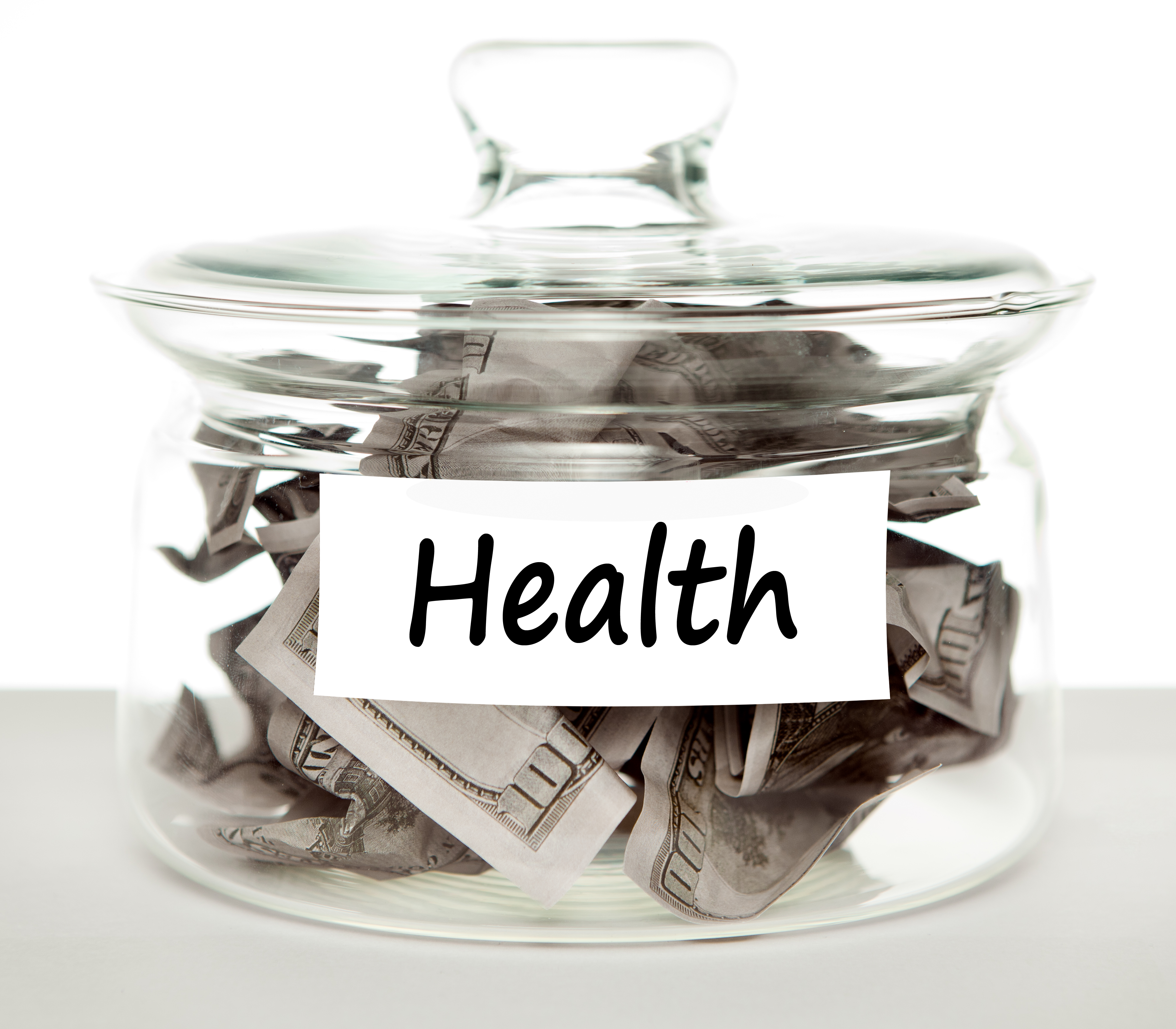 As a way to get more young healthy people to pay for health insurance, the government is placing fines on those who are uninsured. The minimum penalty rises to $695 in 2016 for someone uninsured a full 12 months. Find out more in
this
article.
Hawaii Baby Born with Microcephaly had
Prior Zika Infection 
A Hawaii newborn born with microcephaly, an unusually small head, had been infected with the Zika virus. The case could be the first one reported in the United States linking the birth defect with the virus. Find out more in this article.
Molecule Clears Alzheimer's Plaques in Mice
A molecule can clear Alzhemer's plaques from the brains of mice and improve learning and memory, Korean scientists have found in early tests.  Find out more in this article.
Mexico to Get World's First Dengue Fever Vaccine
Mexico has approved the use of the world's first vaccine against dengue fever, the health ministry announced. Find out more in this article.
Doctor Burnout Rates on the Rise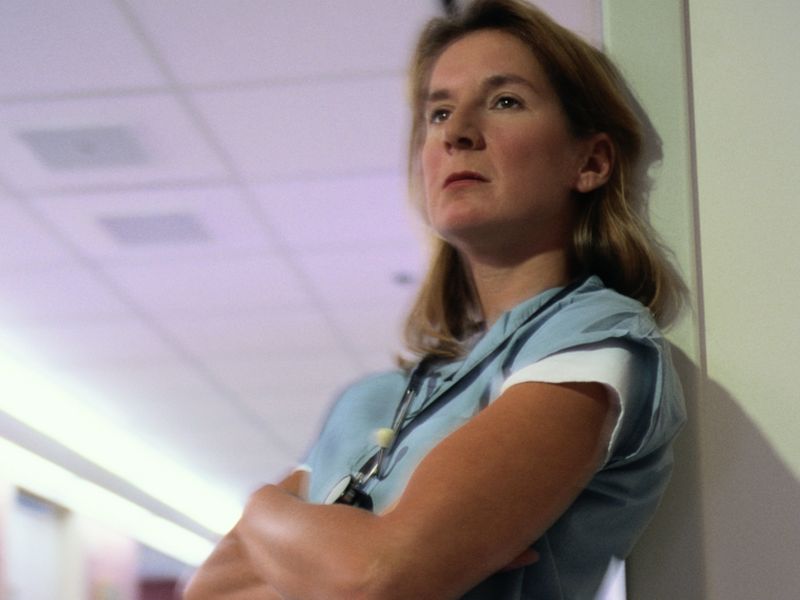 Surveys show a nearly 10 percent increase across a range of specialities in the U.S.  Find out more in this article.
 Investing in Startups Is No Longer Just for Millionaires
The SEC passed a rule permitting average earners to get in on the companies that only the rich used to be able to buy stakes in. Find out more in this article.
---
Coffee could literally be a lifesaver
There have been many studies on the effects of coffee. A recent study found a relationship between the effects of coffee and non-smokers. Depending on how many cups of coffee consumed, coffee drinkers lowered their risk of death (compared to non-coffee drinkers) by several percentages. There are published papers that link lowering the risk of Type 2 diabetes and heart disease with coffee consumption. Lignans and chlorogenic acid, chemicals in coffee, are known to reduce inflammation and control blood sugar. Both possibly helping to reduce the risk of heart disease as well. For more information, click here.
Beware the Beer Belly

A study shows that having the 'beer belly' greatly raises the risk for heart disease and death. Researchers found out that people of normal B.M.I. (body-mass index) with an abnormally large belly has a greater percent chance for death than people with the same B.M.I. but a normal waist-to-hip ratio. Therefore, people with normal weight according to B.M.I., cannot be reassured that they do not have any fat-related health issues. According to the World Health Organization, there is a certain waist-to-hip ratio to determine if you have too much fat around your belly, or as they call it 'central obesity.' For more information, click here.
Tickling Lab Rats is Good for Science
Various studies show that tickling rats prior to lab procedures can lower stress and optimize the rat's physiology for research purposes. Researchers measured the frequency and duration of rat's laughter with numerous trials and technologies. For more information, visit the Nature World News "Tickling Lab Rats is Good for Science" article here.

Frequent antibiotics may make children fatter
There is a recent study regarding children who regularly use antibiotics gain weight faster than those who have never taken the drugs. According to new research, taking the antibiotics during childhood may a long lasting effect on bodyweight well into adulthood. The initial concern of overprescribing antibiotics is that they would lose their effectiveness as bacteria would develop drug resistance. This new research proposes another potential detriment for the use, or overuse of antibiotics.
More information here

Fewer are abusing opioids, but deaths have risen
Based on data from 2003-2013 the overall abuse of opioids has decreases. However, the number of opioid-overdose deaths has increased from 4.5 deaths per 100,000 to 7.8 deaths per 100,000. This increase in overdose related death is believed to be due to the increase in the frequency of opioid abuse. The frequent use of opioids has increased from 14.2%  of users to 19.3%.
Another concern from this study were the new routes of opioid addiction. The study found that current heroin addicts had gotten their start from the use of prescription painkillers.
.
More on the story, here.

Mom's Facebook warning: Kissing baby led to herpes
"September 28, 2015: U.K. mom Claire Henderson took to Facebook to warn other parents about an unlikely danger facing newborns -- a simple kiss from a well-meaning visitor." - CBS News
Read more here!
What's in a Name?  Check out this article to learn more!
"Despite claims of saving tens of thousands of people and animals, the Clean Water Act, Clean Air Act and Endangered Species Act  didn't come without consequences and costs..." Read more about Earth Day related benefits and costs of our laws.
Controversial Law That May Permit Anti-Gay Discrimination
Read More About Indiana's Religious Freedom Law Here 
Law in the news: The Law School Admissions Council has been in hot water over its LSAT accommodations for students with disabilities.  Learn more here!  
Word of the Week
Res Judicata
Res Judicata n. Latin, "the thing has been judged," meaning the issue before the court has already been decided by another court, with the same parties. Therefore, the court will dismiss the case before it as being useless. Example: an Ohio court determines that John is the father of Betty's child. John cannot raise the issue again in another state. Sometimes called res adjudicata.
From Law.com; The People's Dictionary: Gerald and Kathleen Hill
Possessory Interest
Possessory Interest n. in real estate, the intent and right of a person to occupy and/or exercise control over a particular plot of land. A possessory interest is distinguished from an interest in the title to property, which may not include the right to immediately occupy the property. Example: a long-term lease.
From Law.com; The People's Dictionary: Gerald and Kathleen Hill
Sine Qua Non
Sine Qua Non (see-nay kwah nahn) prep. Latin for "without which it could not be," an indispensable action or condition.
From Law.com; The People's Dictionary: Gerald and Kathleen Hill
Temporary Restraining Order
Temporary Restraining Order  Akin to a preliminary injunction, it is a judge's short-term order forbidding certain actions until a full hearing can be conducted. Often referred to as a TRO.
From The United States Courts Website
Motion in limine
Motion in limine  A pretrial motion requesting the court to prohibit the other side from presenting, or even referring to, evidence on matters said to be so highly prejudicial that no steps taken by the judge can prevent the jury from being unduly influenced.
From The United States Courts Website
Voir Dire
Voir dire (vwahr [with a near-silent r] deer) n. from French "to see to speak," the questioning of prospective jurors by a judge and attorneys in court. Voir dire is used to determine if any juror is biased and/or cannot deal with the issues fairly, or if there is cause not to allow a juror to serve (knowledge of the facts; acquaintanceship with parties, witnesses or attorneys; etc.).
From Law.com; The People's Law Dictionary: Gerald and Kathleen Hill
Non-communicable Disease
Non-communicable disease (NCD) n. is a medical condition or disease that is not caused by infectious agents (non-infectious or non-transmissible).
From the Miller-Keane Encyclopedia and Dictionary of Medicine, Nursing, and Allied Health
Vaccine
vaccine n. a suspension of attenuated or killed microorganisms (viruses, bacteria, or rickettsiae), administered for prevention, amelioration, or treatment of infectious disease.
From the Miller-Keane Encyclopedia and Dictionary of Medicine, Nursing, and Allied Health
Amicus Curiae
Amicus Curiae. Latin for "friend of the court." It is advice formally offered to the court in a brief filed by an entity interested in, but not a party to, the case.
From United States Courts, Glossary of Legal Terms
Inter Alia
Inter Alia, prep. Latin for "among other things." This phrase is often found in legal pleadings and writings to specify one example out of many possibilities. Example: "The judge said, inter alia, that the time to file the action had passed."
From Law.com; The People's Law Dictionary: Gerald and Kathleen Hill.
Circadian Rhythm
Circadian rhythm n. the regular recurrence in cycles of about 24 hours from one point to another, such as certain biological activities that do this regardless of the long periods of darkness or other changes in environmental conditions.
From the Miller-Keane Encyclopedia and Dictionary of Medicine, Nursing, and Allied Health
Ablation
Ablation n. a form of treatment that uses electrical energy, heat, cold, alcohol, or other modalities to destroy a small section of damaged tissue.
Epidemic
Epidemic n. a widespread occurrence of an infectious disease in a community at a particular time.
Paresthesia
Paresthesia n. an abnormal sensation, typically tingling or pricking ("pins and needles"), caused chiefly by pressure on or damage to peripheral nerves.
Viroid
Viroid n. an infectious particle, similar to but smaller than a virus, that consists solely of a strand of RNA and is capable of causing disease in plants.
From the Miller-Keane Encyclopedia and Dictionary of Medicine, Nursing, and Allied Health
Halation
Halation n. a blurring of the visual image by glare
POLST
POLST Acronym. POLST stands for Physician's Order for Life Sustaining Treatment. A POLST form is a document that informs a health care provider the level of treatment requested by a patient regarding resuscitation and life support.
Fraud
Fraud n. Deceit, Trickery. Specifically: intentional perversion of truth in order to induce another to part with something of value or to surrender a legal right.
From the Merriam-Webster Dictionary online. Check out this interesting article about fraud: Fraud in the Hawaii community.
Borborygmus
Borborygmus n. rumbling in the stomach.
Periarteritis
Periarteritis n. inflammation of the external coats of an artery and of the tissues around the artery.
From the Miller-Keane Encyclopedia and Dictionary of Medicine, Nursing, and Allied Health
Vitiligo
Vitiligo n. the appearance on otherwise normal skin of non-pigmented white patches of varied sizes; hair in the affected areas is usually white. Epidermal melanocytes are completely lost in depigmented areas by an auto-immune process. 
From the Stedman's Medical Dictionary
Cadaverine
Cadaverine n. a foul-smelling diamine formed by bacterial decarboxylation of lysine; poisonous and irritating to the skin; found in decaying meat and fish 
Sealant
Sealant n. a thin, plastic coating painted on the chewing surfaces of teeth -- usually the back teeth (the premolars and molars) -- to prevent tooth decay. The sealant quickly bonds into the depressions and grooves of the teeth, forming a protective shield over the enamel of each tooth.
Microcephaly
Microcephaly n. abnormal smallness of the head, a congenital condition associated with incomplete brain development.
Veneer
Veneer n.  a thin, custom-made shell of tooth-colored plastic or porcelain that is bonded directly to the front side of natural teeth to improve their appearance -- for example, to replace lost tooth structure, closed spaces, straighten teeth, or change color and/or shape.
Emolument
Emolument n. the returns arising from office or employment usually in the form of compensation or perquisites.
From Merriam-Webster Dictionary. 
Muscae Volitantes
Muscae Volitantes n. the appearance of moving spots before the eyes, arising from remnants of the embryologic hyaloid vascular system in the vitreous humor. These are the "floaters" you see when you stare off into the distance.
From the Stedman's Medical Dictionary
Dermatopathology
Dermatopathology (from Greek δέρμα, derma, "skin"; πάθος, pathos, "fate, harm"; and -λογία, -logia) is a joint subspecialty of dermatology and pathology and to a lesser extent of surgical pathology that focuses on the study of cutaneous diseases at a microscopic and molecular level.
Neoplasia
Neoplasia n."The formation of tumors or a tumorous condition."
From the Merriam Webster Dictionary
Eczema
Eczema n."Atopic dermatitis, commonly referred to as eczema, is a chronic skin disorder categorized by scaly and itching rashes. People with eczema often have a family history of allergic conditions like asthma, hayfever, or eczema."
From the Stedman's Medical Dictionary
Roseola
Roseola n. a symmetric eruption of small, closely aggregated patches of rose-red color caused by human herpesvirus-6.
From the Stedman's Medical Dictionary
Whelp
Whelp v. the action of a female dog giving birth to a puppy.
From the Oxford Dictionary.
Obdormition
Obdormition n. Numbness of an extremity due to pressure on the sensory nerve.
From the Stedman's Medical Dictionary
Vitrectomy
Vitrectomy n. The surgical removal of the vitreous (transparent gel that fills the eye from the iris to the retina).
From the Stedman's Medical Dictionary
Mamelon
Vitrectomy n. One of three rounded protuberances present on the cutting edge of an incisor tooth when it erupts. These are worn away by use. 
From the Stedman's Medical Dictionary
Vitrectomy
Vitrectomy n. The surgical removal of the vitreous (transparent gel that fills the eye from the iris to the retina). The surgery utilizes an instrument that simultaneously removes the vitreous by suction and cutting and replaces it with saline or some other fluid. 
From the Stedman's Medical Dictionary
Chagoma
Chagoma n. A small granuloma in the skin caused by early multiplication of Trypanosoma cruzi (Chagas disease), a disease transmitted by bloodsucking bugs and caused by a parasitic protozoan, which can lead to damage in the heart and central nervous system.
From the Stedman's Medical Dictionary
Fardel
Fardel n. In medical terminology, it is the total measurable penalty that is incurred as a result of the occurrence of a genetic disease in one individual; one of two major quantitative consideration in the prognostic aspect of genetic counseling , the other being risk of occurrence.
From the Stedman's Medical Dictionary
Power of Attorney
Power of Attorney n. is a document that allows you to appoint a person or organization to handle your affairs while you're unavailable or unable to do so. There person or organization you appoint is referred to as an "Attorney-in-fact" or "Agent". View this like for more info
Attractive Nuisance
Attractive Nuisance n. In the legal area of torts, a hazardous object or condition that is likely to attract children who are unable to appreciate the risk posed by the object or condition, and to whom the landowner can therefore be held liable for injuries.View 10 Common Attractive Nuisances Here
Lupus
noun | lu·pus | \ˈlü-pəs\
A disease that affects the nervous system, joint, and skin.
From the Merriam-Webster Dictionary
Undergraduate Education Programs