Departmental Endowments
The Department of Tropical Medicine, Medical Microbiology and Pharmacology is honored to have been selected as the recipient of these endowments to support its research and training activities.
Tropical Medicine Alicata Award to provide support for the research and training of Tropical Medicine graduate students
Hinshaw Biomedical Research Scholarship to provide support for meritorious Tropical Medicine graduate students
Windsor Cutting Awards to provide support for pharmacology research and training
Departmental UH Foundation Accounts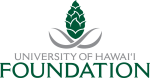 Donations to support training, research and other departmental initiatives may be made online or by mail to University of Hawai'i Foundation. Please be sure to specify the name of the fund and account number on the donation form.
Fund: Research & Training in Neglected Tropical Diseases (Account No. 126-0070-4)

To support the development of research and training activities in the area of Neglected Tropical Diseases.

Fund: Malaria Vaccine Development (Account No. 121-9920-4)

To support basic and translational research and training in malaria immunology and vaccine development.

Fund: Tropical Medicine Development (Account No. 120-3900-4)

To support departmental programs.

Fund: Emerging Infectious Disease (EID) (Account No. 123-1520-4)

To support research excellence in emerging infectious disease.
Thank you for your support!