"O ka wiwo ole oia ka Mekini o ke kanaka koa," Robert William Kalanihiapo Wilcox: Lā 9 ma Turin
Na Kanoelani Pacheco, Graduate Student, Education
Aloha nui kākou e nā hoa heluhelu, mahalo for continuing to accompany us in our journey abroad. As we follow in the footsteps of the 18 kānaka ʻōiwi who were strategically selected and encouraged by King Kalākaua to study abroad, we cannot help but feel the hopelessness of not being in Hawaiʻi with our lāhui, standing in unity and in opposition of the Thirty Meter Telescope being built atop Maunakea. This hopelessness is something I imagine the youths abroad had faced, understanding that they had kuleana to their own ʻāina and Kingdom, and being sent away to far away lands anyway (especially those who continued to study abroad well after the incident of the Bayonet Constitution). However, these same youths abroad had a kuleana to be educated in some of the top military schools of their time, in hopes of bringing necessary, and strategic ʻike home to strengthen and better the Kingdom. Just as our predecessors, we have a similar kuleana in being so far away from home in this very demanding time. This kuleana can mean many things but for me, it is to further research the youthʻs educational (and personal) journeys in hopes of bringing life to their stories. The outcome of this will be sharing their moʻolelo with our lāhui who is patiently protecting the mauna in need of a glimpse of hope, waiting to hear the great legacy of these meʻe lāhui so we can continue to call to them, to embody them, to apply their strategy, and to win these battles with the illegally occupying "state."
Robert William Kalanihiapo Wilcox (Wilikoki) was born on February 15, 1855 in Kuhulu/Kahulu, Honuaula, Maui. His father, William Slocum Wilcox, was an American sea captain from Newport, Rhode island. His mother was Kalua Makoleokalani, daughter or Makole and Haupa, of Honuaula Maui. Makole is the great grandson of Keaweʻīkekahialiʻiokamoku, the great chief of Hawaiʻi, South Kingdom in the 1700 century. Kalua is a descendant of ʻUmialilioa of Maui, and Lonomaikaʻihonua.[1] Willikoki had been a clever and curious boy from a very young age, this moved his parents to enroll him in both an English language speaking school (at age 7) and Haleakalā School for Boys (at age 8).
"…oia no ka oi iwaena o na keiki liilii e holoholo ana iloko oia mau la, ma ka eleu, mikiala, a hoolohe i na kauoha a me na ao ana a kona mau makua, a ma kekahi aoao hoi he oi aku oia ma na hana lealea a na kamalii oia manawa, e laa ke kinikini, hua mabala, hoolele lupe, ke-a pua a me kekahi mau hana lealea e ae a lehulehu wale a na kalii oia manawa, a ma na hoopaapaa a kamailio ana mawaena o kona mau hoa, he oi pakela loa aku no kona maalea a me kona akamai, a i ka wa hoi e hiki ai i kahi o ka hakaka, o ke keiki Wilikoki no ka oi."[2]
After completing studies of his own he was appointed by the government to teach at Ulupalakua school, as well as a school house in Keawekapu. He was a great teacher, and his reports were always positive, "E hai mai ana o J. K. Makalii opio o Ulupalakua, Maui, i ka nani a me ka holomua o ka ike o na haumana o ke kula o Honuaula, malalo o ke alakai ana a R. W. Wilcox, ma ka hoike ana iho nei ma ka la 29 o Aperila."[3] However, he yearned to be educated in engineering and left his teaching job to work at an East Maui sugar plantation, managed by Mr. Charles Copp. It is here that he learned and practiced the art of engineering for four years, a field of knowledge he would eventually master in Turin, Italy. Wilikoki, persuaded by the general public of East Maui, engaged in legislative elections in the years 1875 and 1879. He offered inspiring speeches fore-fronting the benefit of the Lāhui, and the Aupuni, always standing firm in aloha for the people, the land and the Moʻī. Due to the powerful words Wilikoki shared, he immediately became known and loved by the people of the Na Wai Ehā and they named him, "Ka Loea Kalai Aupuni o Mauihikina", the expert politician of East Maui. In winning the 1880 legislative election (serving as representative of the Wailuku district of Maui), Wilikoki had part in encouraging the proposed bill to send Hawaiian youths abroad to be educated.
Wilcox had always been a very focused, passionate and eager learner. Even after being well-educated, his hunger and desire for new knowledge persisted. Aside from this, he was a determined and strong-voiced kānaka advocate for the prosperity of his land, his people, his Moʻī and his country. I believe that Kalākaua saw this dedication in him, and thought of no one else to best represent Hawaiian youth to be educated in this first cohort of students to study abroad.
"Ua hooholo iho nei au o oe kekahi o na keiki Hawaii e hoouna ia no ka honauao kiekie ana ma na Aina e, a o kou mau hoa ma ia hukai hookahi, oia no o James K. Booth a me Robert N. Boyd."

-Kalākaua
Wilikoki, James Kanehoa Booth, Robert Napuuako Boyd on the ship Zealandia on August 15th, 1880, accompanied by Celso Ceasar Moreno, who had recently resigned from his position as Minister of Foreign Affairs. The boys accompanied him on his journey back to Italy. Their seafaring journey took 22 days, in which Wilikoki studiously recorded the longitude, latitude, sea, moon and weather conditions everyday at 12 noon. They traveled to San Francisco, Omaha, Cincinnati, and then off to Washington where the three of them along with their chaperon met with two dignitaries Charles Schurz and Fredrick Douglas. Finally reaching Europe the boys travel through France, Paris, Germany, and Italy where they meet with important governmental and military figures who reassure their kuleana in studying abroad, and to eventually return home and be of service to their King.
"Oiai aia malalo o ko maua ana na kula i makemake ia e hoonaauao ia oukou aole no paha e nele ko oukou ae ia e na kumuao e komo nolaila, e hooikaika i ka imi ana i na mea pohihihi o ka oihana kaua aina a me ka oihana kaua moana, oiai, o ka puuhonua iho la no ia e hiki ke pale ae i na hana ino a hoohaunaele e ulu ae ana iloko o ka aina."

– Gen. Ferrero, Prime Minister of Italy & Benedito Brin, Secretary of War (Navy)
"E imi i ka ike a me ka naauao no ka mea, oia no ka ipuka o ka malamalama a me ka holomua o ka aina a me ka lahui. A loaa ka naauao alaila e hoi aku oukou a kokua i na hana o ke aupuni o ko oukou Moi i mahalo nui ia"

– Leone Gambetta, Prime Minister of France

"O ka mea nui aʻu e makemake nui nei e hai aku ai imua o oukou oia keia. E hoopaa loa oukou iloko o ko oukou mau puuwai pakahi mai keia hora aku i keia: 1—e ike a e aloha i ko oukou mau hoa kanaka, 2—e aloha i ko oukou Moi a me ko oukou aina, a loaa ka naauao e hoi a kokua i na hana o ke aupuni o ko oukou Moi naauao."

– Giuseppe Garibaldi, Member of the Senate of Italy

"E imi i ka naauao a loaa, alaila, hoi pololei nui no a ko oukou aina hana i na hana e pono ai oikou, ka Moi, ka aina a me ka Lahui."

– Umberto, King of Italy

Eventually the boys settled at 3 different schools; Boyd at the Royal Naval Academy at Leghorn, Booth at the Royal Military College in Naples, and Wilikoki at the Royal Military Academy of Turin, which we had the amazing pleasure of visiting today. This academy is one of the oldest military academies in Europe. These types of institution were strictly hierarchal, which is why Wilikoki enrolled at a higher level, and Booth had to enroll after the completion of his studies in Naples. It is here that Wilikoki learned Italian, and succeeded in his studies under Capt. Geletta in his first year. In July of 1882 he enrolled in his Freshman year of college, where he learned geography, navigation, and drawing. Physical assignments included riding horse, sword mastering, precise shooting, cannon firing and much more. In his second year of schooling, he learned advanced geography, drawing, navigation, the histories of Nepoleon and Feredrick the great, and other famous soldiers of Europe and America. In his third year at the Academy he learned, fort building, map analyzing and the history of wars in France and Germany. Wilikoki writes home often to news papers of their travels, and the many things he learns, always explaining ways this ʻike can benefit Hawaiʻi.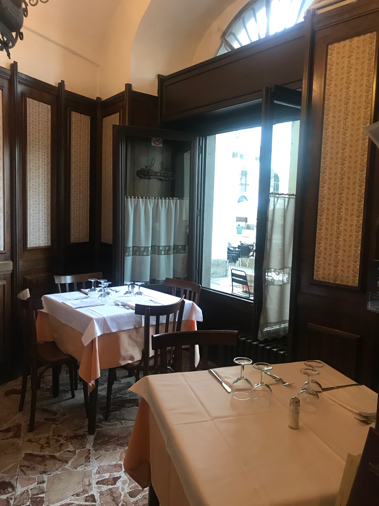 We are now in Turin, Italy, staying at Via Verdi where Wilikoki lived for a year before relocating. Last night we ate at Porto Di Savona Ristorante Torino, one of the 6 oldest restaurants in Turin. We had the honor of dining with Dr. Gaia Cottino a food anthropologist. She organized a menu reflecting the type of cuisine that might have existed in the 1880s. We also had the honor of having Doctor Emanuela "Manu" Borgnino; Pacific Islands Studies professor here at the University Turin, guide us around the Torino. She assured me that Wilikoki would have definitely eaten the same dish we ate, as it is a traditional Torino meal that her grandmother would prepare for her as a child.
Thanks to Manu, we were also able to visit the very same Royal Military Academy that Wilikoki had attended, now called Scuola di Applicazione. We were greeted by University liaison Ten.Col Spinello, Manuel Lami (Librarian), and Gian Luca Falessi (General Affairs Office Manager). At first impression, they were very impersonal and straight forward, but as the day went by they softened up, and we all engaged in conversation. Personally I believe our excitement in being at the very same college Wilikoki had attended, and our aloha and appreciation toward them had soften them. We were given a briefing of the history of the college, followed by a tour of one of their libraries, holding particularly older texts. In the library is where they presented documents associated with the boys while they attended the academy. These documents where unearthed from their school archive, and these included report cards, school registration cards, and pictures. The most rewarding find of the day was the only known photo of James Kanehoa Booth.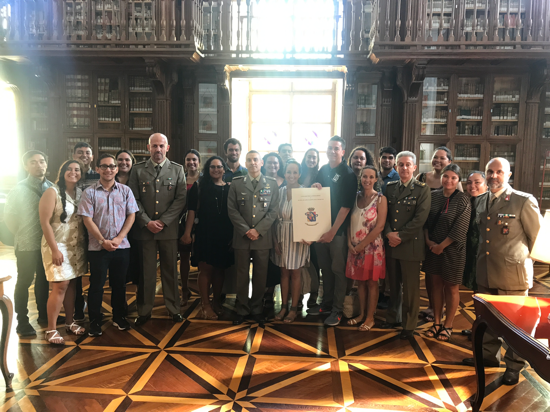 We met with the Commander of the school, and he gifted us with copies of all the documents and photos. We were then invited to be guests of honor at this years Academy graduation ceremony (190 graduates). Throughout the ceremony I couldnʻt help but think what Wilikokiʻs graduation ceremony might have looked like, or if they even had one. After the graduation, our HYA hui went up on stage and presented an oli mahalo to the newly graduated cadets and their families. Being at this military academy gave us all a first hand look at the intensity and rigor Wilikoki endured while learning there. This kind of artillery, engineering, and strategic military knowledge is what had prepared Wilikoki for the "rebellions" soon after his return to Hawaiʻi.
Following the June 30th, 1887 Bayonet Constitution, Wilikoki was called home for what he thought was work. In July 27, 1887 Wilikoki sent a letter home apologizing for "not being on the spot," at the time of the rebellion. He continues, "I would have the place of the chief commandant, and the nosy ʻwar-men' would be than a silent rabbits." One can imagine the pain he might have felt being trained extensively in military tactics, and being completely helpless to your king and country when they needed you most. A month later he and his new wife Gina Sobrero, Italian Baroness, made their way back to Honolulu. Their marriage didnʻt last very long, and he becomes the 2nd person in Italy to get a divorce, the first being Giuseppe Garibaldi, Member of the Senate of Italy. His wife and daughter Signorina Vittoria Eleusine Maria Crolina Elizabeth Wilcox, return to Europe.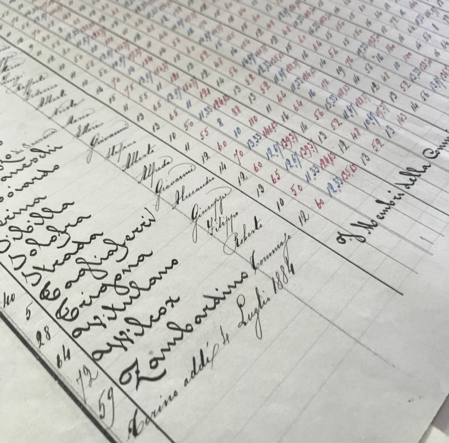 Upon arrival to Honolulu, Wilikoki immediately plans to reinstate the powers of Kalākaua. He shares, "O ka wiwo ole oia ka Mekini o ke kanaka koa, a o koʻu Sila ia o ka Oihana Kaua." A lesson he had learned abroad. He eventually organizes and leads the rebellion of 1889, in hopes to revert the changes made by the Bayonet Constitution. His well organized and strategically led plot was figured out just 48 hours before its implementation, and leads to 7-8 being injured including Robert Boyd. In reaction to the illegal overthrow of 1893, Wilikoki again planned a counter-revolution with the support of Samuel Nowlein, Joseph Nawahī, and Charles T. Gulick William H. Rickard. This was a last attempt to reestablish the Kingdom. The war lasted from January 6 to January 9, 1895, that consisted of three battles on the island of Oʻahu. The lack of weaponry, training, and discipline led to the ultimate failure of the revolution.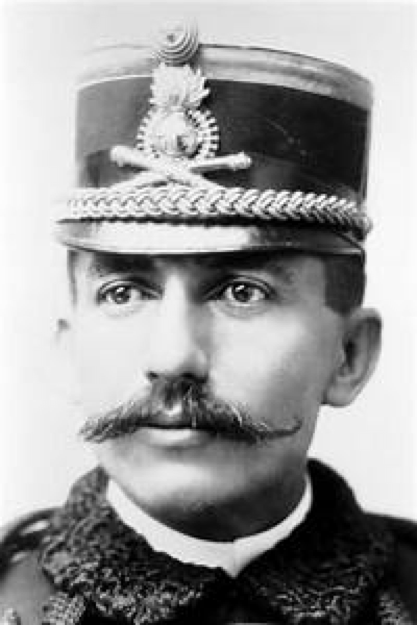 Up until the very last of his days, Wilikoki had the best intentions in mind of the people of Hawaiʻi, the ʻāina, and the Moʻī. He never sat idle in the face of injustice, but always remained activated. I lay here dreaming of a Hawaiʻi that had won that day, due to the bravery and leadership skill of Robert Kalanihiapo Wilcox. I also lay here knowing that this type of action is happening at this very moment on the mauna, at home. Thousands of kānaka ʻōiwi are rising up against the fake state of Hawaiʻi. Thousands are uniting and organizing, just as Wilikoki had planned. In just 11 days kānaka have been able to establish free healthcare, free college, and free child care, as well as a space for the healing of generational trauma. People from various corners of Polynesia are in solidarity with us, and we are beginning to unite as Moananuiākea. I lay here inspired by Wilikoki and his resilience and how his moʻolelo IS living on through us all. We will not stand idle in the face of oppression, may we fight like Wilikoki, and never give up! E ola ka lāhui Hawaiʻi, E ola!
---
An excerpt from Wilcoxʻs about their travel on the Zealandia

Document stating Wilcoxʻs residence in Ulupalakua, Maui

Walking in down tow Torino

Photo of Wilcoxʻs, taken in Torino – Image: courtesy of Bishop Museum Archives

Dinner our first night in Torino, at Porto Di Savona Ristorante

Commander of Scuola di Applicazione, presenting us with copies of archival documents

We were invited as guests of honor at the Scuola di Applicazioneʻs 2019 cadet graduation ceremony

Archival documents presented to us as a gift

News paper clipping highlighting the Hawaii youths abroad program

Excerpt from the nu pepa of "the boys" experiences abroad

Original archival documents presented to us at the Scuola di Applicazione biblioteca

Model of the Scuola di Applicazione
[1] Obituary of Robert William Wilcox". New York Times. October 25, 1903. Retrieved 2019-7-5
[2] Ka Buke Moolelo o Hons. Robert W. Wilikoki. May 7, 1890. Thomas K. Nakanaela.
[3] Ka Lahui Hawaii, Volume I, Number 19, 6 May 1875