---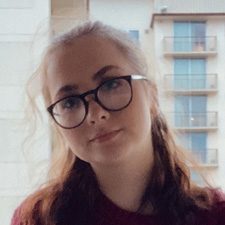 Ariana "Арина" Babichenko: I am an English and Russian major at the University of Hawaii at Manoa. I've been wanting to expand my knowledge on the Russian culture and language and was excited to find out that Manoa had a Russian program to help me achieve that goal. I am hoping one day to travel to Russia and this degree will help me navigate my way there.
---
Van "Ваня" Blevins: I am a double major in Second Language Studies and Japanese and a minor in Russian. Upon completing my BA, I intend to pursue an MA in either Sociology or Second Language Studies. My research interests include sociolinguistics, especially application of Vygotskian Marxist-Lingustic Theory of psychology of education, and pluralist language policy especially related to India, China, and the early Soviet Union. I have no doubt that being a part of the Russian program here at UH will broaden my horizons in terms of opportunity to work in the field of linguistics, and improve my ability to conduct research related to Russia. In addition to practical benefits, involvement in Russian Club has begun to enrich my understanding of Russian culture and has encouraged me to think critically.
---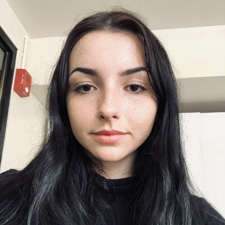 Lily "Лилия" Cho: As a first-year student, I am a Psychology major with a concentration in Criminal Justice and a Russian minor. Working for government intelligence is my main goal after university, and fluency in Russian is highly competitive for this field. My training in ballet and piano has garnered a deep appreciation and admiration for Russian art culture and history. and I also hope to engage more with my family members on my father's side, who come from immigrants of Russia. I hope to become proficient in the language and possibly study abroad in Russia as an upperclassman.
---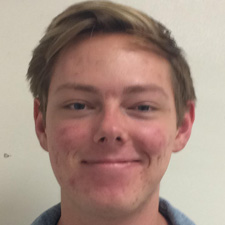 Josiah "Исай" Corey: I am a freshman studying Computer Science and seeking a certificate in Russian at the University of Hawaii, Manoa. My initial interest in learning languages sparked when I took two years of Spanish at my high school here in Hawaii. My high school did not offer many different languages. Therefore, when I was registering for classes to attend UH Manoa, I was ecstatic about the vast variety of options I had to choose from. I did not know then that signing up for the Russian 101 class would lead to a lot of friendships, involvement within the Russian Club, and a new interest in a foreign language that I had little to no knowledge of. I hope that throughout my studies, not only can I achieve a high level of proficiency, but I can also gain knowledge of the culture. I also hope that in the future, my knowledge of Russian allows me to be a top candidate when applying for jobs; however, if not, I am glad to have taken the chance to have studied and learned a new language at UH Manoa with all of the great opportunities available to me as a student.
---
Jessica "Женя" Diehl: I am a Russian and Philosophy major at the University of Hawaii at Manoa. Previously, I served in the United States Army as an Emergency Room Registered Nurse. It was through my military service that I met people from all over the world and experienced different cultures. While living in the country of Georgia for a year, I became particularly fascinated with both the Georgian and Russian languages. My professional goal in pursuing a Russian degree is to become a translator, possibly with a medical focus. Personally, I hope to improve my speaking skills so I can participate more fully in conversations with my friends who are native speakers. I am also interested in traveling to Russia and Eastern Europe again, and Russian will be immensely helpful in improving my experience.
---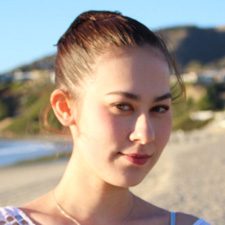 Kana "Оксана" Fairbanks: I am an undergraduate student at University of Hawaii at Manoa, majoring in Theatre and Russian. Russia's major influence on the arts, particularly in ballet and theater, is what engaged my interest to learn more about its rich history and culture. Furthermore, the Russian program at the University of Hawaii will broaden my view of the world, while equipping me with an ability to communicate both in spoken and written expression; thus, expanding my outlook in more than one language. I strive to have an advanced proficiency in the Russian language and to have a better understanding of their heritage. With this background, I believe opportunities will open for me to spark ideas of progress as a bridge of U.S. goodwill, through my contributions in the performing arts.
---
Martha "Мара" Holland: I intend to add a Linguistics BA to my Russian Major this year, as I plan to pursue a graduate degree in Russian Linguistics in the future. Russian fascinates me and I am determined to achieve advanced proficiency in order to be able to read the original source documents for my research into the historical aspects of the Russian language. I have recently published my first article on the history of Russian Orthographic Reform in Manoa Horizons undergraduate journal with Professor Kostetskaya's mentorship. The Russian Phonetics course I am currently taking as my Major requirement has inspired my interest in Russian diphthongs and my ambition is to write a research paper about them in the near future.
My academic goals combine with my professional goals. Whether I choose to work in the academia or in a government position, my knowledge of the Russian language and my cultural awareness will allow me greater earning potential and more opportunities either here in Hawaii, on the mainland, or, possibly, overseas. I look forward to exploring those opportunities.
---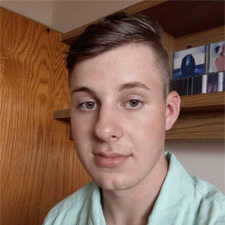 Hunter "Харитон" Moxley: I am an undergraduate student at UH Manoa, with a Chemistry major and a minor in Russian. I have always been fascinated by the vast expanse of space, so I decided to try and visit space for myself as an astronaut. Part of the requirements to becoming an astronaut was at least 2 years experience in Russian as a must-know language at the International Space Station, so I finished those in high school, but I enjoyed it so much that I decided to take it for 4 more years and minor in it here at UH Manoa. I hope Russian will help me to achieve my goal and provide an enjoyable language to learn along the way.
---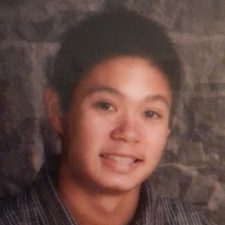 Ethan "Антон" Ogata
I am Psychology and Russian Major. What I enjoy about RUSSIAN@UH is the fact that in addition to learning the Russian language we are also exposed to the Russian Culture, Film, and Literature through the LLEA courses. The Russian language is very practical in today's job market, therefore, I know that it will help me in my future endeavors, whether it be in the public or private sector.
---
Maria "Маша" Rutenberg: I am an undergraduate student at UH-Manoa majoring in Marine Biology earning a certificate in the Marine Options Program (MOPs) as well as a certificate in Russian. I chose to study Russian because as a heritage speaker I wanted to improve the vocabulary and grammar of my speaking and writing. As soon as I found out there is a Russian a program at UH, I was excited to be a part of it and merge myself amongst people who share the same interests. My overall goal is to implement my Marine Biology degree not only in the Pacific but also have opportunities available to me in Russia where I would be able to communicate with professionals on an intellectual level.
---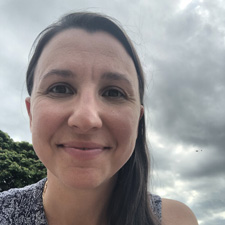 Anastasia "Тася" Wilkinson: I was so pleased to find out that the University of Hawaii at Manoa offers a BA in Russian! After 14 years of taking a break from school to focus on my family, I am now excited to be continuing my education. I am third generation Russian and attended the Saints Cyril and Methodius Gymnasium in San Francisco for 11 years. Since then, I have forgotten many grammar rules. I am enthusiastic about increasing my vocabulary and knowledge of the grammar. My degree in Russian will allow me to officially contribute to our Russian school at Holy Theotokos of Iveron Russian Orthodox Church here in Honolulu. I also have a"мечта" or "a dream" (for lack of a better translation, I use this word, as, actually, some Russian words need an entire paragraph to describe them because they can have such deep meaning)) to one day take my entire family to the Motherland.